See below for a great Twitter thread by "@EJW_org fellow fighting disabled poverty in the military with @Lawyer4Warriors" and William & Mary Law School graduate Zach Outzen on this story (the Republican National Committee setting up a Republicans-only "Veterans Community Center" in Virginia Beach). As Outzen writes:
"[T]he party that voted against healthcare for toxic-exposed veterans just opened a 'community center' to use the same veterans as unpaid labor for their political campaigns... So what is the GOP's new veterans "community center" in VA? It's a place to get veterans to volunteer for GOP campaigns. That's literally it….While the "Republicans only" approach to "community" is jarring, it's part of a concerted effort by Republicans nationwide to recruit marginalized populations into the GOP volunteer ranks. Similar centers have cropped up in Indigenous/AAPI communities. Long story short, it's pretty obvious that this 'community center' is a political game. It offers nothing to veterans except the opportunity to serve as unpaid labor for politicians like Rob Wittman who voted to deny them healthcare. In law school, I worked in a VA benefits legal clinic, and I can confirm the obvious: we never asked about political affiliation in order to receive services because it's irrelevant, wildly inappropriate, and highly offensive. I don't think that any VSO would ever do that. 
Just completely unacceptable on every level.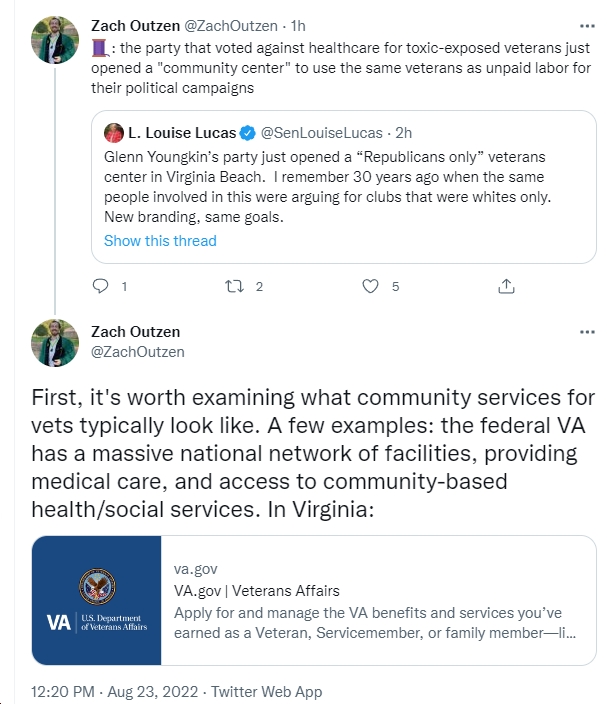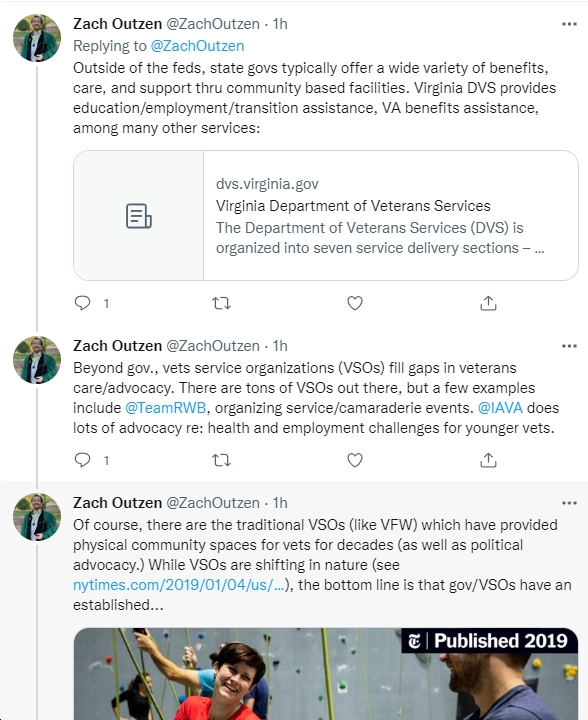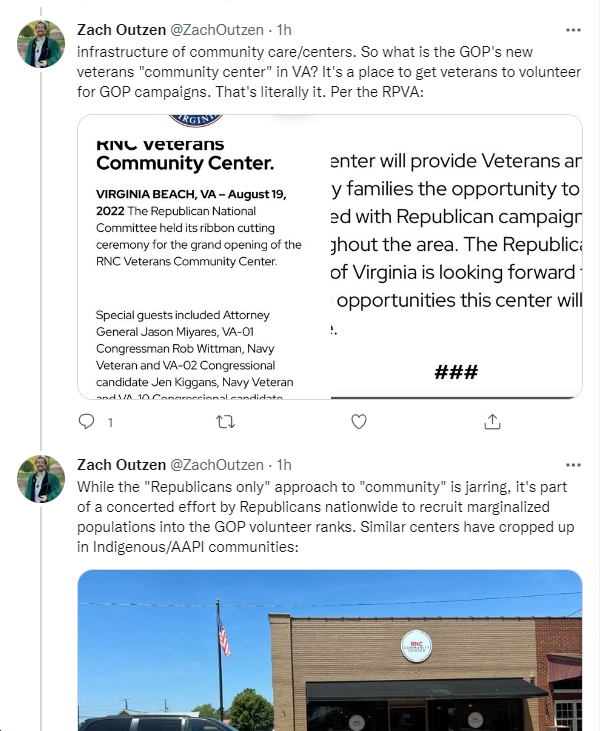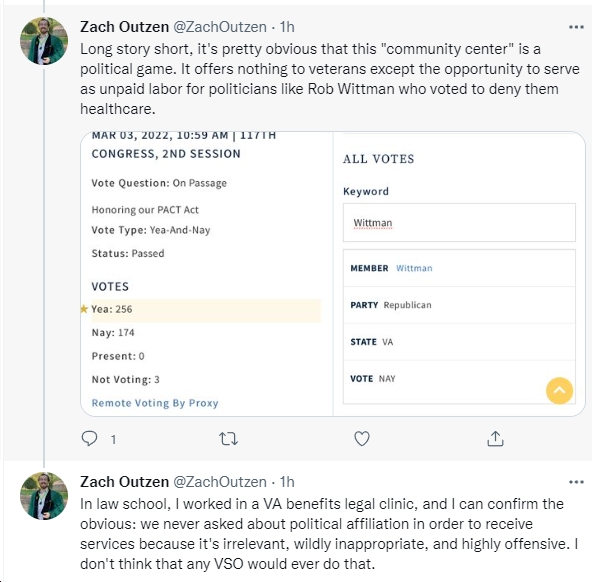 Also, as Qasim Rashid correctly points out, "This should be a bigger story," Republicans "openly discriminating against Veterans who reject MAGA extremism, and banning them from a Veterans Community Center."