Given how awful VA Sen. Joe Morrissey is, and the fact that there's an excellent alternative in former Del. Lashrecse Aird, it's really great to see this: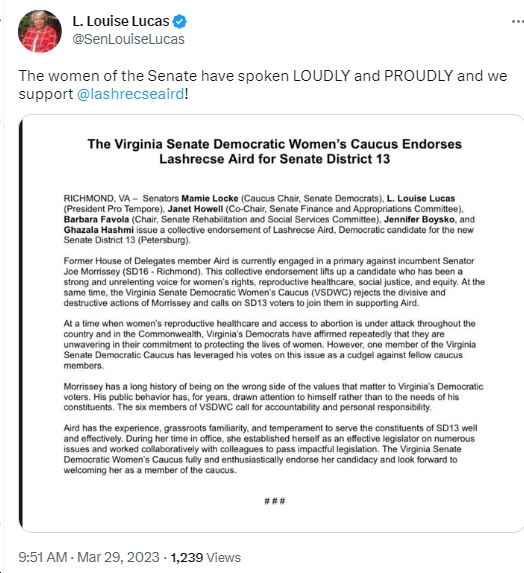 So, thanks to the Virginia Senate Democratic WOMEN (Caucus Chair Mamie Locke, President Pro Tem Louise Lucas, Sen. Barbara Favola, Sen. Ghazala Hashmi, Sen. Jennifer Boysko, Sen. Janet Howell) – now, what about the VA Senate Democratic MEN? Hello?!?
UPDATE 10:57 am – See below for a statement from former Del. Lashrecse Aird.