Home
Authors
Posts by Progressive86
Progressive86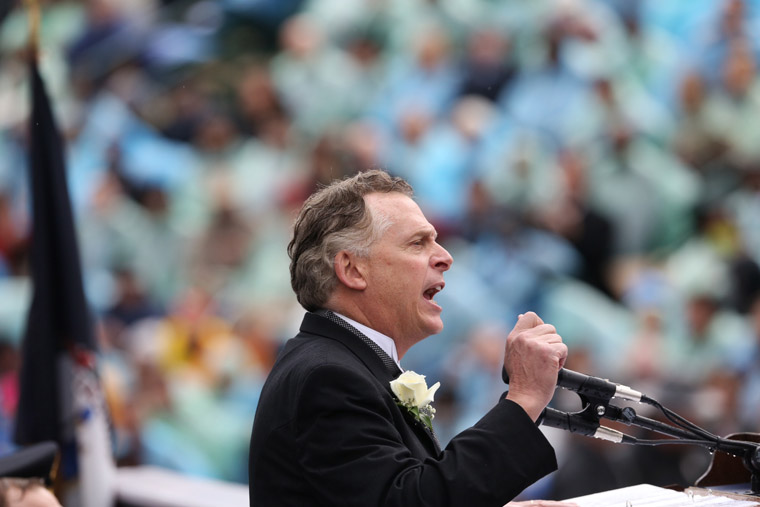 Now-Governor Terry McAuliffe's "sweeping" executive order that prohibits gifts above $100 on members of the executive branch may have set the tone for the governor's first day in office, but it also raised the expectations of those who see McAuliffe as Virginia's best chance of restoring the balance of political influence between the average citizen of Virginia and moneyed businesses and individuals.
McAuliffe's first day of governor of Virginia not only highlighted McAuliffe's vision for the commonwealth over the next four years, it also reminded Virginians of the scandals and controversy that engulfed the previous governor's final year in office. No executive administration in recent Virginia history made the contrast between the influence of moneyed groups relative to the average Virginian more stark than that of the McDonnell administration.
As one example, Gov. Bob McDonnell seemed to do everything he could to undermine the concerns voiced by Virginians over the issue of uranium mining, going so far as to exclude citizens groups from the Uranium Working Group while inviting Virginia Uranium, Inc. (VUI) lobbyist. Were it not for the adamant protests of citizens groups, it is highly likely that McDonnell would have asked for a regulatory framework to be written regarding uranium mining and milling before the moratorium was lifted, something the former governor's friends at VUI would have appreciated.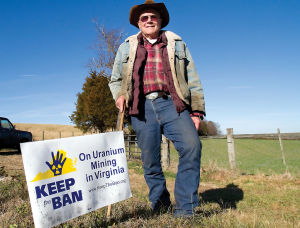 Cross-posted from that paragon of journalism and reporting Richmond Progressive Examiner.
In case anyone needed additional evidence that Virginia Uranium Inc. (VUI) hasn't given up on lifting Virginia's moratorium on uranium mining, Exploration Permit 90484EX was renewed on November 13th, 2013 and will remain in effect until November 20th, 2014. The permit was first issued to VUI in 2007.
With billions of dollars worth of uranium ore deposits on the line, it's not surprising that VUI has taken a long-term approach to achieving its goal of lifting Virginia's ban on mining uranium. Once believed to be an inevitable short-term outcome, VUI has had to settle for waiting at least another 4 years before there is a serious chance of mining uranium in the state.
For many residents of Southside Virginia, VUI has been a symbol of the tension between capitalism and democratic governance in our modern era. While some polls have shown a close split among Virginians who favor or oppose uranium mining, no polls that I am aware of have been targeted towards the people of Southside Virginia, where the uranium mining would actually take place. With all due respect to Virginians living outside the Southside, your backyard isn't the one where the process of uranium mining will take place (at least, not yet). Cross-posted from that paragon of journalism and reporting Richmond Progressive Examiner.
An immediate Cuccinelli political comeback was dispelled on Saturday during a dinner speech at The Homestead Resort. According to one source, Ken Cuccinelli stated "I don't mind not having an elected role in about a month or so. I've been in office 11 years... I look forward to a little bit of a break. ... but I'll be back with you. I'm not talking as a candidate, but just fighting for these principles because I believe in them."
Before anyone except staunch Cuccinelli supporters get too excited, the attorney general's words seem more like those of a man still licking his wounds from a recent election defeat rather than those of someone who's given himself enough time to make a resolute long term decision. And if there is one thing that Virginians should know by now, it's not to trust a good deal of what Ken Cuccinelli says. Cross-posted from that paragon of journalism and reporting Richmond Progressive Examiner.
Tis the season for more absurd remarks by Republican members of congress, and Rep. Morgan Griffith (9th District) didn't waste any time. While recently visiting Tazewell, Griffith told a crowd of supporters during lunch that if 95 percent of the Environmental Protection Agency's (EPA) employees were classified as 'non essential' during the federal government shutdown in October then "they should be able to cut 15 percent."
Indeed, the august Griffith claimed that he intends to introduce legislation during the next session of congress that would cut the EPA's staff by 15 percent even though he concedes that "I don't want to mislead anyone, I don't think it will pass in the Senate and maybe not the house but we are going to ask for their staff to be cut by 15 percent." In essence, then, Griffith's legislative gamble will once again waste legislative time, energy, and taxpayer dollars. Cross-posted from that paragon of journalism and reporting Richmond Progressive Examiner.
Much to the surprise of interested onlookers (*sarcasm*), state Senator Mark D. Obenshain formally requested a recount on Tuesday in what has become a "historically tight race for Virginia attorney general."
The results of the November 5th election for Virginia Attorney General were certified by the Virginia State Board of Elections on Monday. State Sen. Mark R. Herring (D-Loudoun) was announced the victor by 165 votes, making the 2013 election for attorney general the closest Virginia political contest in "modern Virginia history" (however "modern" is defined).
Meanwhile, state Sen. Herring announced the five co-chairmen of his inaugural committee, another unforeseen action (*sarcasm again*) that signals Herring's own expectation of becoming Virginia's next attorney general. According to a statement made on Tuesday by Sen. Herring, "It is within Senator Obenshain's right to pursue electoral victory to an ultimate conclusion beyond the original count, canvass and certification." Herring went on, "His tactics, however, will not impede our efforts to build the finest team to serve all Virginians in the Office of Attorney General or prepare for the 2014 legislative session." Cross-posted from that paragon of journalism and reporting Richmond Progressive Examiner.
In the first edition of tales from a sore loser, Virginia Attorney General and loser of November 5th's race for governor, Ken Cuccinelli, suggested that Sen. Mark Warner will be vulnerable during the 2014 election because of the perceived flaws of the healthcare reform legislation. In other words, Cuccinelli could be positioning himself for a senatorial run against Mark Warner in 2014.
According to Cuccinelli, "There is no such thing as an unendangered Democrat who promised, as Mark Warner did, on video, sitting in his Senate office, 'I would not vote for a health-care plan that doesn't let you keep health insurance you like.' " On the other hand, there is no such thing as an unendangered Republican who compares abortion to slavery.
Unfortunately, Cuccinelli may not have learned much from his gubernatorial loss to Democratic candidate Terry McAuliffe. Fortunately for Virginia, Cuccinelli may not have learned much from his gubernatorial loss to Terry McAuliffe. Cross-posted from that paragon of journalism and reporting Richmond Progressive Examiner.
While I would like nothing more than to believe that Governor-elect Terry McAuliffe is unequivocal in his opposition to uranium mining in Virginia until the science proves such an endeavor safe for Virginians (not for the foreseeable future), we are dealing in politics, a world where positions can change with the blink of an eye. With this in mind, it's concerning to note that at least one member of Gov. McAuliffe's "transition team" has ties to Virginia Uranium Inc. (VUI).
As Co-chair of McAuliffe's Transition Committee, former Virginia delegate Whitt Clement is situated in an authoritative position steer Terry McAuliffe in a direction altogether different than the one he announced shortly following his election on November 5th. Clement was a delegate of the 20th District from 1988-2002, a district which encompassed Danville and parts of Pittsylvania County. More alarmingly, Clement is also a former lobbyist for VUI and the brother-in-law of VUI President and Chief Executive Officer, Walter Coles Sr. Luckily for Ralph Northam, the senator's environmental positions appear 'radically liberal' in comparison to his drive-the-planet-into-the-ground opponent for lieutenant governor, E.W. Jackson. Not only are Jackson's political positions on the environment inimical to its preservation, Jackson represents the wing-nut group of conservatives in Virginia whose primary forte is cooking up conspiracy theories regarding every level of government.
Jackson has argued, for instance, that the Virginia Department of Environmental Quality is a puppet of the U.S. Environmental Protection Agency, 'killing' Virginia's coal-mining sector as a result. While Jackson may believe it's just good politics, a part of me also thinks that Jackson actually believes some of the far-fetched conspiracy theories that he spins out for the mainstream media to print across its front pages.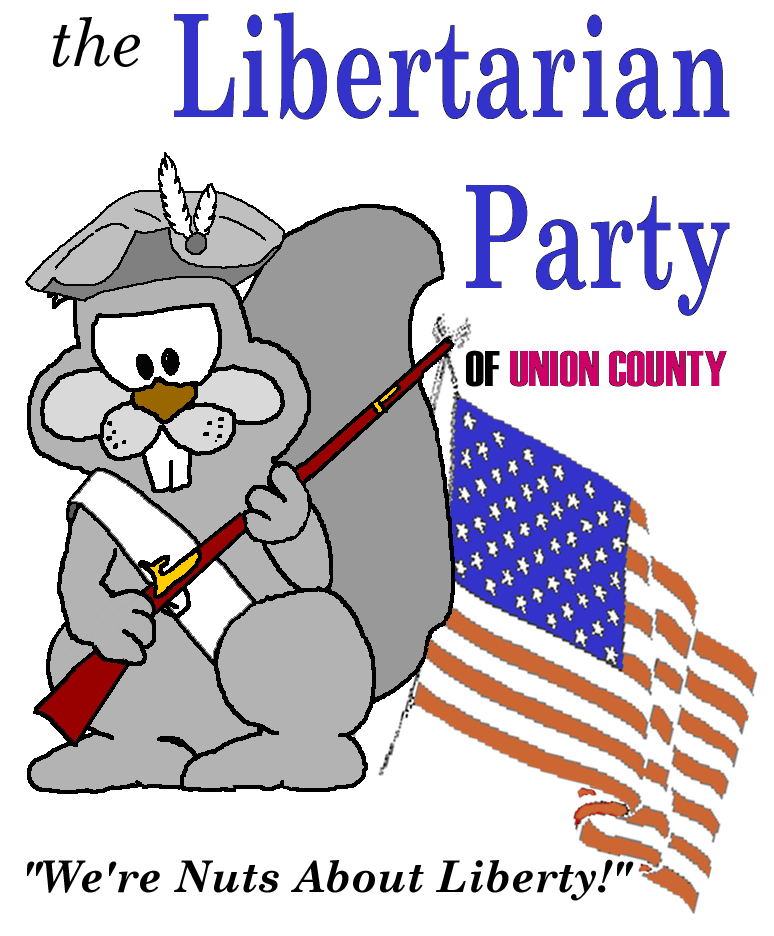 In a perfect world, political candidates running for office in Virginia named Robert Sarvis wouldn't be
far-right libertarian ideologues
hiding behind the farce of moderation. As Virginia's very own governor has demonstrated, however, we are far from living in a perfect world.
We are living in a world where the image is rarely the real picture of truth. And so it with Robert Sarvis, the libertarian candidate in Virginia's contest for governor who has slowly captured more attention from the mainstream media of Virginia with his shadowy political positions, his relative youth, and his heavily underdog status.
What is interesting about some of this 'coverage', however, is the lack of political positions that Robert Sarvis is asked to discuss. Instead, the main story is about a plain-ol' Virginian trying to take on two political goliaths. As has been pointed out by Lowell Feld, however, if Virginians knew about some of Mr. Sarvis' political positions (or lack thereof), they probably wouldn't be as enthused about his entry into the governor's race (at least 8 percent).
Mr. Sarvis can prove me right or wrong by letting Virginians know where he stands on issues pertaining to the environment, corporate spending in politics, the social safety net, and so on. In the case of environmental positions, his website doesn't even list the environment on his "Issues" page! Again, it's for the best because we know what the 'free hand' of the marketplace will reap upon this beautiful planet of ours. Whatever infantile world some so-called libertarians are living in, it's clearly not the world that the rest of us are breathing in. According to one author, the furloughing of 800,000 federal government employees hasn't caused a tangible disruption within our society. Another chestnut is the old Tea Party fallback quote, "Obama's...just pure distilled Marxism." Not only can a man not be a system of thought, President Obama's policies have come nowhere near socialism, let alone Marxism.
These common beliefs among the Tea Party base (i.e., government employees, on the whole, serve no critical function in our society and President Obama is a shady Marxist/socialist/communist (?)) have continued to be a distorted but nonetheless real set of beliefs that only increases in severity with each political move that President Obama makes. That is, President Obama can do no right in the eyes of some within the Tea Party movement.
As such, it's no longer acceptable for President Obama to negotiate with a group of individuals who would no sooner trust our nation's elected president than they would Joseph Stalin, a group of individuals who would no sooner honor their commitments to a deal(s) reached with President Obama than they would with the Devil.
Perhaps a big reason why we are even in an unnecessary situation of government shutting down is President Obama has handed this tiny group victories in the past, emboldening them to take ever more drastic steps. We'll never know if this situation would have played out differently had President Obama held firm in the past.
The point is not to place blame at President Obama's doorstep, however. It is to argue that the Democratic Party's bending position to the crazies of America has left the door open for the kinds of drastic political moves that the Republican Party in the House is taking. If the Tea Party wants their voice to be heard, they better mediate through the saner elements in their party and let them filter what is and isn't appropriate.