Home
Authors
Posts by glenbesa
glenbesa I frequently visit VPAP.org for information on campaign and lobbying expenditures; data that is required to be filed with the state and which the Virginia Public Access Project (VPAP.org) then puts up on its user friendly website.
When I looked for lobbying expenditure data on the VPAP website the end last year, perennial top spender Dominion VA Power had been bumped from the #1 position in 2014 by the Koch Bros' Americans for Prosperity which was out to kill "Obamacare."
If you visit VPAP.org today that data is gone, and the only lobbying related data provided is for gifts and entertainment lavished on our legislators. The total cost of lobbying programs is no longer up on the site, even though this data is reported to Office of the Secretary of the Commonwealth.
When I inquired with VPAP about the absence of this data, their response was: "We made a decision to no longer include the total expenditure numbers on the site. They are essentially meaningless because of inconsistencies in the way lobbyist compensation is reported." In other words, the law is so poor that data is not reliable.
After seeing our immediate past Governor convicted of corruption, another way to look at it is that Virginia is so corrupt that it is no longer worth keeping score.
However flawed the data, it is what the registered lobbyists report to the Secretary of Commerce, and that data deserves to be accessible.
At least for now, campaign expenditures are still reported on VPAP.org. And Virginia's largest polluter, Dominion Virginia Power, remains the #1 non-political party affiliated spender at over $1.2 million for 2014-- over 5 times more than the next largest contributor--coal giant Alpha Natural Resources at $224,000 and cancer facilitator Altria at $220,000.
I'm not sure how we'll fill the data gap now that VPAP has stopped reporting lobbying expenditures. At least for the dirty energy polluters like Dominion and Alpha, Sierra Club will be pulling the reports from the office of the Secretary of the Commonwealth and putting the data on our website. Look for that data on our website in the near future. As I watch the devastating death toll rise in the Philippines as a result of Typhoon Haiyan, I recalled the impassioned speech of the Philippines delegate to the United Nations Climate Conference in Doha, Qatar last December when another Typhoon was bearing down on his island nation.
He posed the question to the UN Climate Assembly:
"If not us, then who? If not now, then when?" I urge you listen to his speech:
How many Katrinas, how many Sandies, how many Haiyans will it take before we come together as a nation and as a community of nations to talk bold action on climate change?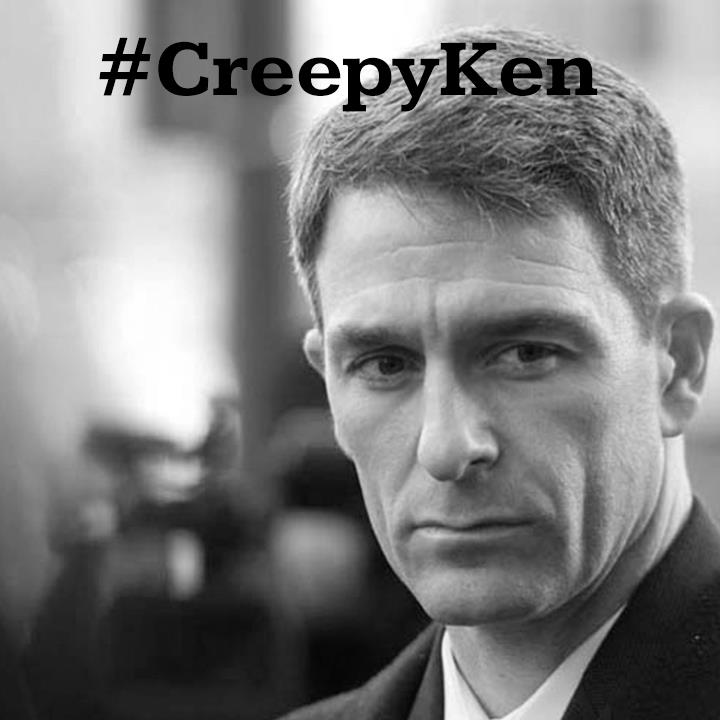 The
Associated Press reports
:
A Federal Court judge has issued an opinion stating she was "shocked" that Cuccinelli's office was assisting natural gas companies in a law suit between those companies and Virginia land owners who have alleged that the gas companies removed gas from under their land without compensation, bilking the land owners out of natural gas royalty dollars.
In response, Glen Besa, Sierra Club-Virginia Chapter Director, issued the following statement:
Frankly, we at the Sierra Club are not shocked at all by this latest revelation.

Almost from first day he was elected, Attorney General Cuccinelli has abused his office on behalf of fossil fuel polluters. Hundreds of thousands of taxpayer dollars have been spent in unnecessary litigation costs as Cuccinelli pursued frivolous suits against the Environmental Protection Agency and even the University of Virginia, all in the name of publicity, climate denial and political gamesmanship.

Just this year Cuccinelli issued an official advisory opinion siding with the natural gas industry over local governments.

So, one has to wonder, whose interests are Attorney General Cuccinelli representing? The people of Virginia or the fossil fuel industry? So the Republican Party had one hell of a party in Richmond last night; and one hell of a hangover this morning. His name is E.W. Jackson.
Put another way. Is E.W. Jackson Ken Cuccinelli's Sarah Palin?
As I set out this morning to find out just who is E.W. Jackson, I found the most insightful information on the Rightwing Watch Blog of the People for the American Way website: http://www.rightwingwatch.org/
I urge you to go there and then search for E.W. Jackson. Here are some of his greatest hits:
E.W. Jackson: Gays and Lesbians are 'Very Sick People Psychologically, Mentally and Emotionally'-you can actually listen to E.W.'s rant against gays.
E.W. Jackson: God will turn Black Voters 'Overwhelmingly' against Obama and Democrats in November - He's obviously not the best prognosticator.
Bishop E.W. Jackson Vows To Rescue Black Americans From the "Coalition of the Godless"
E.W. Jackson: Blacks are Selling Themselves into Slavery By Supporting the Democratic Party
So congratulations are in order to the radical right wing of the Republican Party because they got what the wanted! On Wednesday, November 6th, they should not be complaining that they lost because their ticket was not conservative enough. But for your sake and mine, it better be that they lost anyway! An Open Letter to Virginia State Senators and Delegates:
Last Friday evening I went to see the movie "Lincoln." In that film the portrayal of "politics as usual" in the service of a higher end, the passage of the 13th Amendment freeing the slaves, is every bit as relevant today as it has been at least since the early Greek experiments in democracy.
Throughout the history of our great nation, politicians every so often harness "politics as usual" to do something meaningful or more often to stop harmful measures that undermine our freedom and democracy.
Now before the General Assembly are two measures, SB 1256 requiring photo identification for voters despite the absence of fraud in our elections and SB 1077 requiring a check of immigration status. The generally unstated motivation behind this legislation is the desire by some to limit the voting franchise most likely impacting the elderly, particularly those who have surrendered their drivers' licenses, students , the poor and naturalized citizens.
That some would see advantage in suppressing the vote is not uncommon. Politicians at all levels of government and of all parties would rather see their supporters turn out rather than their opponents'. In Virginia, voter suppression was refined to a crass art by Democrat Harry F. Byrd, Sr. whose virulent racism is a sad chapter in our state's history.
However, since the beginning of our nation, the 'arc of history has bent toward justice' with the extension of voting rights, first to male slaves by President Lincoln with the passage of the 13th Amendment to the Constitution and then to women with the passage of the 19th Amendment. The passage of the Voting Rights Act of 1965 finally put the enforcement powers of the federal government behind the rights of African-Americans to vote bringing with it the decline of the Byrd organization and the election of a Republican Governor, Linwood Holdon, Jr.
Today, virtually all Americans embrace these extensions of the voting franchise as essential steps in the evolution of our modern democracy. So why then is the Party of Lincoln today seemingly intent on eroding citizens' rights with unnecessary restrictions on voting?
In the next week Republicans in the Virginia House and Senate must decide whether politics will be put in service to a higher end with the defeat SB 1256 and SB 1077, or whether "politics as usual" will just be" politics as usual". Before Virginia's Senators and Delegates vote they would all benefit from watching the film "Lincoln".
Glen Besa, Director
Sierra Club-Virginia Chapter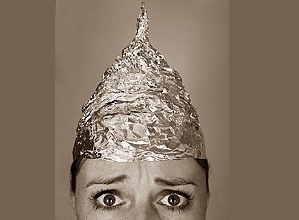 "The UN is Coming, the UN is coming! Don your tinfoil hats and vote for
HJR 654,
by Delegates Lingamfelter, Hodges, O'Quinn and Peace.
RESOLVED by the House of Delegates, the Senate concurring, That the General Assembly recognize the need to oppose United Nations Agenda 21 due to its radical plan of purported "sustainable development," and that the General Assembly recognize the policy's infringement on the American way of life and individual freedoms and ability to erode American sovereignty
Speaking truth to lunacy: When HJR 654 comes to the floor of the Virginia House of Delegates there are only two reasons to vote for this resolution: One has to be either crazy enough to believe this conspiratorial lunacy or so fearful of the loonies promoting it that one bows to their pressure. ...
and on three Virginia politicians who are obstacles to protecting our climate
One of my favorite movies is Groundhog Day, where Bill Murray, in the role an arrogant jerk he plays so well, is doomed to repeat his day over and over until he learns to grow up and reform his surly, self-centered behavior.
It's a lot like too many of our public officials' attitude toward climate change. Compelling science, one devastating storm after another, repeated droughts, floods, and wildfires, and still too many politicians refuse to appreciate that our dependence on fossil fuels is disrupting of our climate.
Consider three current examples from Virginia.
Most notorious is Attorney General Ken Cuccinelli, a climate science denier who has abused his office and taxpayers' money to sue the US EPA challenging established climate science. Just as outrageous was his lawsuit against the University of Virginia alleging that respected climate scientist Michael Mann defrauded the public by using state research resources to study climate change. Because Cuccinelli is an engineer as well as an attorney he believes he has special insight into the science of climate change even though he doesn't understand the difference between weather and climate. Consider his email to his supporters on Feb 8, 2010 right after he was sworn in as Virginia's Attorney General that starts out: "Dear Fellow Virginians, As I look out the window at 30+ inches of global snowing..."
Delegate Scott Lingamfelter, announced Republican candidate to replace Cuccinelli as our Attorney General, is another climate denier. Apparently, he actually believes the Tea Party claptrap that the United Nations is secretly conspiring to deny the property rights of American citizens by advancing Agenda 21 and using climate change as an excuse to crush Americans' liberty. What is Agenda 21, you may ask? I suggest you Google it as you would not believe me if told you what the Tea Party has to say about it. You should definitely read Delegate Lingamfelter's HJR 654 as well. UN Busybodies at Work in Virginia
http://va31st.com/un-busybodie...
January 12, 2013
Dear Friends,
The United Nations idea sounds harmless enough. (They always do.)
But Agenda 21, a program of the UN and its liberal allies in the Obama Administration, is sweeping local and state governments across America, including Virginia. And we've got to stop it.
Code-named as Smart Growth, Resilient Cities, and Regional Visioning Projects, Agenda 21's stated purpose is "to assert the right and opportunity of all people to benefit equally from the resources afforded by society and the environment."
And how will the UN do that? By taking away individual freedoms from people like you and me.
Playing on American guilt, these UN initiatives urge local policymakers to help fight so-called global warming by promoting smaller, "greener" homes, located near "urban centers" and "public transportation hubs."
But the only thing Agenda 21 will consolidate is liberal power over the rest of us!
What Agenda 21 really seeks is to push Americans who live in suburbs and rural areas out of our cars, out of single-family homes and back to the cities, where our taxes can subsidize failing urban schools, neighborhoods and governments.
Not in Virginia, the cradle of freedom. And not on my watch!
I served 28 years in the Army, including combat duty in Operation Desert Storm.
I've served 12 years in the Virginia House of Delegates.
And I will not stand by while the UN-an organization with no legal authority over you and me-and its sympathizers tear down private property ownership, single-family homes, and other basic tenets of American life.
Will you?
To protect the American way of life and the Virginia way of less government, lower taxes and more freedom-I've announced a House Joint Resolution, HJ654, in the House of Delegates, calling on our state to lead the resistance to Agenda 21.
And to protect our liberty, our prosperity, and our way of life in Virginia, I am seeking my party's nomination for Lieutenant Governor.
Please stand with me.
To read this important legislation and receive email updates on the progress of HJ654 in the General Assembly, please click here.
Because no idea from the UN can ever be considered harmless.
Sincerely,
Scott Lingamfelter
Member, Virginia House of Delegates
R-31 (Prince William and Fauquier)
P.S. These "green" initiatives are simply props in a UN plan to demonize and destroy the American way of life. They want to make us just like the rest of the world, heaven help us. Please stand with me against this travesty of American rights and freedom. As we move into 2013, it is important to take a moment and reflect on what we accomplished (and what we didn't) this past year. It is amazing how many victories we achieved and with your help we can have even better 2013.
Here, then, are our Top 10 Virginia environmental stories, both the good and the bad. Expect several of these fights to continue into 2013
1. The re-election of President Obama and Election of Tim Kaine to the Senate - Voters rejected climate deniers Romney and Allen despite BIG Coal and BIG Oil attack ads!
2. Uranium mining defeated in 2012 No bill introduced in the 2012 General Assembly Session but Governor McDonnell spends $1.2 million of taxpayer money in support of new regulations to allow uranium mining. Fight resumes in 2013 General Assembly Session
3. ODEC Coal Plant in Surry County is defeated in September! Potomac River Coal Plant in Alexandria closes Oct 1!
4. George Washington National Forest supports fracking ban in the forest (but frackers are working to allow fracking behind the scenes). Stadium Woods saved on the Virginia Tech campus for now.
5. EPA finalizes Mercury Rule that prompts Dominion and AEP to retire several old, obsolete and dirty coal plants.
6. Support for Offshore Wind in Virginia Grows American Wind Energy Association holds its Annual Conference in Virginia Beach, federal Bureau of Ocean Energy Management process moves forward on Virginia lease block
7. Public transit advances across Virginia: Loudoun County votes to extend the Silver Line; Arlington and Fairfax approve the Columbia Pike transit line from the Pentagon to Baileys Crossroads/Skyline and Virginia Beach referendum on the extension of the Tide Light rail passes by 60%.
8. Governor McDonnell attempts to open up a 50 mile long corridor in southwest Virginia to mountaintop removal coal mining in the name of the Coalfields Expressway-a strip coal mine masquerading as a road. Virginia's largest coal company, Alpha Natural Resources, named as the highway contractor. Governor McDonnell attempts ram new US 460 highway thru southeastern Virginia. Sierra Club continues to fight both these boondoggle projects
9. Virginia General Assembly votes to further weaken Virginia's renewable energy law while Dominion rips off rate payers $76 million for phantom renewable energy.
10. State Corporation Commission approves Dominion's first solar project, a 30 MW pilot solar project. but NJ already has 900 MW installed--30 times what Dominion even proposes as a pilot. Warning to prospective new US 460 contractors.
McDonnell's new US 460 will never be built.
When Bob McDonnell leaves office this road is toast. Nobody wants this road but the Bob! He's twisted arms, removed anyone in state government in his way and still no one knows why he is so attached to this highway in search of traffic.
With a Public Private Transportation Act totally broken, the Gov can ink a horribly bad deal that could cost the next Governor millions to get out of. But losing millions is better than losing billions. This boondoggle road will never be built.
And the Virginia General Assembly had best reform the Public Private Transportation Act before the tax payers are road kill