After a disastrous week by their fearless leader, Donald Trump, Republicans are clearly panicked about the presidential election. And we know what Republicans do...
From the Raising Kaine archives (10/12/05)... For those of you who've never heard of Godwin's Law before, maybe it's time for a brief explanation.  Why?  Because... Wow! Rick Perry (shown in this recent bizarre video) has a new BFF (best friend forever) -- in Virginia at least. Remember Jerry Kilgore? To defeat him, we in the progressive blogosphere gave it pretty much all we had. And it worked. We didn't do it alone, of course. Far from it. But it is hard to deny that our efforts to "raise Kaine" were a factor. It is a good thing we trounced Jerry Kilgore too.
His latest announcement shows how far gone he really is. Not only has he endorsed Rick Perry for president, but also Kilgore will be Perry's Virginia campaign chair, according to the Washington Post here.
Poor Jerry lost his candidate when T-Paw withdrew from the race. Now, ordinarily, we could just laugh this off. But in the aftermath of Perry's bizarre speech this week, the nuttiness of this endorsement and campaign chairing is heightened. You gotta wonder at the candidate we could have had for governor had we not worked as hard as we did in 2005. (Remember that next year.)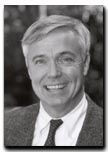 If Democrats are willing to tolerate a lobbyist as state party chairman, at least he won't be abusing elected office to feather his nest in the way Virginia House Speaker Bill Howell (R-28th) does without chagrin. Howell has lobbied for years to indemnify a corporate donor from lawsuits.
A member of the American Legislative Exchange Council (ALEC), a non-partisan, ideologically conservative, non-profit 501(c)(3) membership association of state legislators and private sector policy advocates (translate corporations), Howell has been pushing a bill that would help protect a single company (Crown Cork & Seal) from asbestos lawsuits. He has used his position and influence in an attempt to bully and maneuver the bill to passage.
Two years ago, Crown Cork spent $25,095 on four lobbyists to help get the bill passed, according to state records. Last year, it spent $84,167 on seven lobbyists. This year, they had the same seven lobbyists, though one left to work for newly elected Republican Gov. Robert F. McDonnell. - Washington Post