Advertisement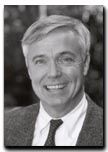 If Democrats are willing to tolerate a lobbyist as state party chairman, at least he won't be abusing elected office to feather his nest in the way Virginia House Speaker Bill Howell (R-28th) does without chagrin. Howell has lobbied for years to indemnify a corporate donor from lawsuits.
A member of the American Legislative Exchange Council (ALEC), a non-partisan, ideologically conservative, non-profit 501(c)(3) membership association of state legislators and private sector policy advocates (translate corporations), Howell has been pushing a bill that would help protect a single company (Crown Cork & Seal) from asbestos lawsuits. He has used his position and influence in an attempt to bully and maneuver the bill to passage.

Two years ago, Crown Cork spent $25,095 on four lobbyists to help get the bill passed, according to state records. Last year, it spent $84,167 on seven lobbyists. This year, they had the same seven lobbyists, though one left to work for newly elected Republican Gov. Robert F. McDonnell. – Washington Post
Howell has served as ALEC's national chairman. The bill was introduced on Howell's behalf this year by a 15 year veteran of the lobbying group, Delegate Terry Kilgore (R-1st). On Howell's first attempt two sessions ago, the bill failed in committee. On the second try, Howell directed the bill to another committee with "more reliable" membership; 5 Republicans joined all the Democrats in opposition and it died again. This past session, Howell changed the make-up of the committee by removing two Democrats and adding Republicans to the three open seats. Still the bill passed by only 11 to 9 with two abstentions. Crown Cork, the direct recipient of this plum, has not left the influence to Howell alone. It has spread $80,000 among 63 or so candidates for legislative office since 2007; seed money, so to speak, on the chance that they might end up a critical vote.

Delegate Tom Rust (R-86th) opposed the legislation last year and was lobbied heavily this year to change his vote.

"It's bad policy to do for one company," he said in an interview the day before the committee vote. "To do this for one company would open up the floodgates."
Rust did not participate in the committee vote.
Presiding over the debate on the House floor with a heavy hand, a curt Howell told one Democratic delegate who stood to speak on the bill to sit down, and ignored a question from another. In the House, the measure passed an initial vote, but was subsequently defeated on a tie in a vote some members could not cast because of weather. Under a House rule, the bill was heard again. Three lawmakers switched their votes to support. One, Delegate Dave Albo (R-42nd), explained that said he was persuaded to back the bill in order to win approval of his own priorities later in the legislative session.
Howell declined to be interviewed for a Washington Post article about the bill.

Richard Ottinger, a lawyer representing Owens Illinois, which has two factories in Virginia, employing 350 people, said the bill "specifically benefits one company to the detriment of other companies." – Washington Post
For those who would defend Howell and argue he is not a lobbyist, just an effective legislator: walks like a duck; quacks like a duck. And by the way, a failure at that.
There's no paywall on Blue Virginia, and we definitely want to keep it that way! If you want to help support our work, you can donate here - thanks!
Also, you can
sign up for our weekly email list here
.