This is absolutely absurd and unacceptable: Comstock Companies, the developer of Reston Station...has adopted a longstanding policy that political campaigning is not allowed at the plaza,...
Amid increasing clarity that Brett Kavanaugh is a rabid partisan who has blatant disregard for legal obligations to tell the truth under oath, flavored in...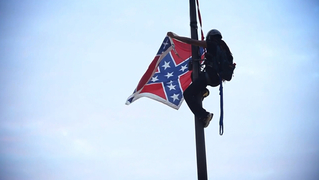 If you've been following Congress this week you'll know about the back and forth fight over moving to end the sale of Confederate flag items at National Parks, and to end the decoration of graves with the flag during Confederate Memorial.
Politico reports
:
The battle was joined Tuesday night, when Democrats offered a series of amendments to prohibit Confederate flags from being displayed at federal cemeteries, and to stop the U.S. Park Service from doing business with enterprises that sell the flags. These flags are typically displayed alongside the centuries-old tombstones of deceased confederate soldiers.

"This House now has an opportunity to add its voice to end the promotion of the cruel, racist legacy of the Confederacy," California Rep. Jared Huffman said in a floor speech before his initial amendment was adopted Tuesday.

The measures passed by voice vote.

But quickly, Southern Republicans approached GOP leadership and said they would vote against the Interior spending bill if that language was included. The amendment was offered Wednesday night after whole and partial congressional delegations from Mississippi, Georgia, Texas, Alabama and Virginia, among possibly others, related their concerns to GOP leaders.
So far, only one Mississippi Congressman has been vocal in indicating that he was opposed to the move to end decoration national cemeteries with the Confederate flag. But reports are that large numbers of Southern Republicans, as many as 100 in total, were ready to revolt against the move.
What members of the Virginia delegation are working behind the scenes to defend the Confederate flag? The dust has settled over the Commonwealth after election day 2014, and Mark Warner will survive to serve out another six years in the Senate ... assuming he stays that long. But there's no end to campaigns in Virginia, which because of our odd-year election cycle hosts heated elections every calendar year. For instance, with newly elected Congresswoman Barbara Comstock, there will soon be a special election for the 34th House of Delegates district. Other special elections will be held in the 4th district (Southwest Virginia, to replace newly elected State Senator Ben Chafin) and the 63rd district (Petersburg, to replace newly elected State Senator Rosalyn Dance) -- but don't expect any surprises there. Here's a preview of what to look forward to in Virginia politics.
34th House of Delegates Special Election
Let's give a brief history of the 34th in the last few election cycles. In 2007, Republican incumbent Vince Callahan retired and the open seat was won in a good Democratic year by Margi Vanderhye. Margi had defeated Rip Sullivan in the Democratic primary (Rip is finally making his way to Richmond from the 48th District). I wonder if Rip's pleased that he didn't end up in the 34th, as in 2009 a Republican tsunami swept out Vanderhye by 422 votes.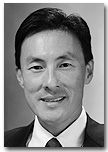 By now, many of the 90,000 Virginians who used the state website to file taxes free last year are finding out that Delegates Byron (R-Campbell), Comstock (R-Fairfax), and Keam (D-Fairfax) helped pick their pockets. Shame on them. They were craftily manipulated by those who received the advance benefit of patronage.
"It looks like we are going to be able to go home and tell people we didn't raise their taxes," state Senator Creigh Deeds (D-25th), said during a Senate floor debate over House Bill 1349 at the close of the assembly's legislative session in March. "But with this bill, we are going to tell some people they are going to have to pay more to file their taxes." from the Richmond Times Dispatch
Last session, almost unnoticed, the General Assembly in its collective wisdom decided that the cost of a service that is only required as a result of a state function should be borne twice by the taxpayers. Not only is it disappointing that so many legislators were hornswoggled by the cute initiative (messaging is everything these days), it is also alarming that they didn't understand the business case at all. The honor roll of members voting for Virginians is short enough that it is included below the fold. Not a Republican among the 16.