From Rep. Tom Malinowsky's office, note that the following letter has been signed by Reps. Elaine Luria (D-VA02), Abigail Spanberger (D-VA07), Don Beyer (D-VA08),...
Cross-posted at Daily Kos
It's not enough to tell people that Barbara Comstock is too extreme to be the 10th District's next US Representative. Better to cite some examples -- of which few are as devastating as her support for giving fertilized eggs the legal status of people.
This past legislative session, Comstock voted for Delegate Bob Marshall's fetal personhood bill -- giving it crucial cover as one of only 5 Republican women in the House of Delegates. But this was not just another bill about which reasonable people might disagree -- more like the legislative version of a hand grenade.
Waldo Jaquith describes the potential impact of this bill better than anyone:
Of the 30,826 laws in the Code of Virginia, 11,482 of them-37%-contain the word "person." And there are 118 different things that "person" means in those 11,482 laws, because there are very specific things that they need to mean. Under Virginia law, a business cannot be guilty of murder[...]

It is through this lens that I was alarmed to read Del. Bob Marshall's HB 1: [...] "A bill to construe the word 'person' under Virginia law, including but not limited to § 8.01-50 of the Code of Virginia, to include unborn children."

Wow. All 118 definitions of the word "person" would suddenly be amended to include "fetus." This bill would serve as a wrecking ball against the Code of Virginia. Dozens and dozens of carefully constructed definitions would suddenly be rendered syntactically and legally ridiculous. Cross-posted at Daily Kos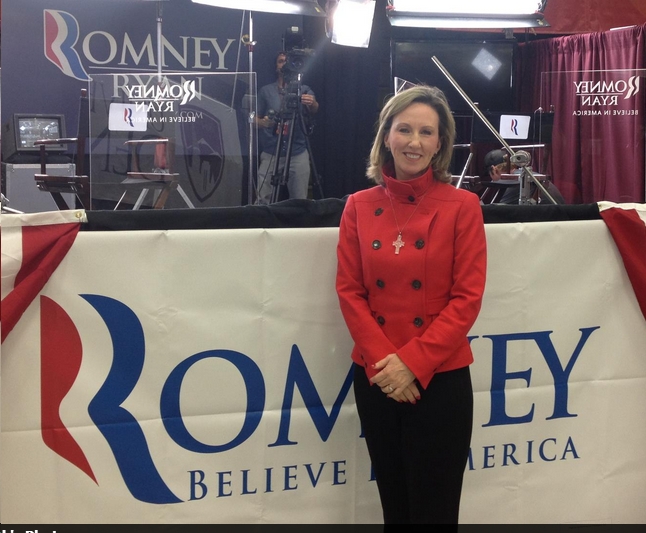 Way back in the distant past -- 2013, to be precise -- Virginia GOP leaders were denouncing Terry McAuliffe as a Washington insider unfit to be governor of a state on the OTHER side of the Potomac.
Today, the Virginia Republican party is proudly touting Washington insider candidates in its two most prominent races: Ed Gillespie for U.S. Senator, and Barbara Comstock for 10th District U.S. Representative -- who shall hereafter be referred to as "the Beltway Bandit Twins."
Do you really know what these two have done while slithering through the rankest political sewers of our nation's capitol? Now is your chance to test your knowledge. Identify who -- Gillespie or Comstock -- did which of the following. Answers (with sources) below the fold, so you can rank your scores. No peeking!
1) Defended George W. Bush's claim that Iraq had weapons of mass destruction: "British Intelligence stands by their assessment that the Iraqis sought to purchase uranium from Niger. That's a fact today, and it was a fact when the President said it 7 months ago."
2) Created committee to defend "Scooter" Libby, Dick Cheney's former aide, after he leaked the name of CIA agent Valerie Plame in an act of retribution.
3) Served as lead investigator for former Congressman Dan Burton's committee, famous for hounding Bill Clinton with conspiracy theories.
4) According to ex-conservative David Brock, "once dropped by my house to watch the rerun of a dreadfully dull Whitewater hearing...screaming over and over again, 'Liars!'" Cross posted from Article XI
You're probably aware that the Republican Party in the House is attempting to pull a coup-d'état against the EPA and Interior Department, effectively reducing their budgets for fiscal year 2012 by...a lot.
Well, many if not all of the Democrats in the House aren't having it, finally. That includes Jim Moran, the Environment Appropriations subpanel ranking member. The bill that the Republican House has rolled out is not hard to oppose, to be sure. It contains 38 policy riders that do a whole host of nasty things for environmental protection goals like placing a moratorium on the Fish and Wildlife Service's listing of new species under the Endangered Species Act. And the list goes on.
Rep. Moran put it simply, "We're going to dissent." Not exactly the kind of line that catches the headlines of front pages around the country but the Democrats in the House have made it clear, they won't concede on this bill. The stakes for human and environmental health are just too high.