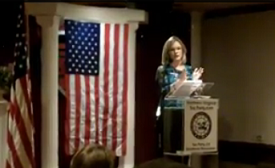 Briefly, a few winners and losers from yesterday. In general, the day belonged to the Republican Party of Virginia since most of the focus was on its contests. Generally not that much unusual to note, but if you have anything to contribute or simply disagree, please jump in.
Winners
1. Democrats in Alexandria. Imagine, left to their own devices and without a slate, they managed to choose six diverse and capable candidates for city council.
2. Republican conventions. Formalize incumbent protection over there, will you? The RPV really should get out of these embarrassing and unnecessary primaries when they already know who they want to run. Let's see what they decide come Friday. (Though a 3:1 beat down by Ken Cuccinelli in a primary might be something to behold.)
3. Jim Moran. A solid and well-deserved victory only surprising by his opponent's meager showing. "Not the incumbent" usually can gather 30% on that distinction alone. (See Bob Goodlatte)
4. Incumbency. Always a good bet and better now than ever.
5. George Allen. This man of solidly adequate accomplishment and famous lineage stands a fumble away from the goal line. Virginia may become the first state ever one of just a handful of states to elect a Senator who was unable to win re-election to the United State Senate as an incumbent.
So, not only is
President Obama looking good in Virginia
, but so is Tim Kaine (not surprisingly given that finding, not to mention Felix's gaffe-ridden debate performance the other day.
Check it out
.
After getting good reviews for his performance in the first debate of the race last week Tim Kaine has finally gained a little separation in what has been a deadlocked Virginia Senate contest. He now leads George Allen 47-42.

When PPP polled this race for the first time this year in February it was dead even. The main difference between then and now comes with independents: what was a 9 point lead for Allen early in the year at 50-41 is a now 4 point advantage for Kaine at 43-39...
Oh, and just in case Jamie Radtke pulls a miracle and defeats Felix Macacawitz for the Republican't nomination, she'd lose by 16 points (49%-33%). All in all, 2012 is looking to be a much better year than we've experienced recently. Now, let's get to work and make sure that happens!
by Paul Goldman
Let's cut to the bottom line: The idea that somehow our political process and country would be better off by requiring Jamie Radtke and the others similarly situated in the Virginia GOP U.S. Senate primary be included in the Allen vs. Kaine AP debate is not the case. Radtke has been campaigning the longest of the Tea Party posse, with no discernible success in convincing even the wrongest of the right wingers to support her. She can talk the talk because she can pretend to be Sarah Palin-lite or a Tea Party "founder." But the truth is, as they say in Rick Perry country, "she is all hat and no cowgirl" even to the Teasters who aren't supporting her.
Radtke does have a legitimate point in saying the 15% polling threshold and additional financial litmus test are questionable as to their particulars. This is a primary contest, not a general election presidential debate. Those parameters are too high in my view. But, like the Attorney General's healthcare lawsuite, she simply doesn't have standing to argue the case.
The fundamental issue - does Radtke qualify to be in any or all debates because she has filed for to run - isn't changed by these particulars.
Remember: Radtke hasn't even qualified for the primary ballot. Kaine and Allen will definitely qualify for the primary ballot. There is also someone in the Radtke category claiming to be a candidate against Kaine based on news reports. True, this Democratic wannabe doesn't issue press releases every day like Radtke. But they both register the same in the polls: within the margin of error from zero.

Is it "game over" for the U.S. Senate candidacy of Teapublican Jamie Radtke? Based on
this evisceration at RedState
, as well as
this article at Bearing Drift
, it sure seems like it. First, a few choice quotes from the RedState article by Erick Son of Erick:
*"I was fortunate not to witness Jamie Radtke's speech at the RedState Gathering. Fortunate because . . . well . . . here are reviews of her speech from various witnesses to the train wreck"
*"She was a drunk rambling idiot that took 30 minutes to introduce a director who himself was confused."
*"It was beyond painful. At first, I was just embarrassed for her and felt a little sorry for her. But by the end of it - which I for while feared would never arrive - I was all 'OMG, I hate you, STFU.'"
*"Jamie Radtke is not a victim. She's a candidate. And clearly a bad one at that...Game over as far as I'm concerned."
Ouch.
And if that's not bad enough, Shaun Kenney of Bearing Drift basically writes off Radtke, writing:
*"For Radtke 2012, it's time to fold the hand, walk away from the poker table, and fight another battle in the war for the soul of America. There's plenty more to be done... just not in the U.S. Senate (for now, anyway)."
Looks like "game over" for Jamie Radtke, "game on" for George Felix Allen versus Tim Kaine. Should be interesting!
P.S. For anyone who thinks that Democratic primaries are rough, and that Democrats are so mean to each other, I refer you to the above skewering of Jamie Radtke. And guess what, Republicans somehow seem to survive this, just as Democrats do. It's amazing how that works. :)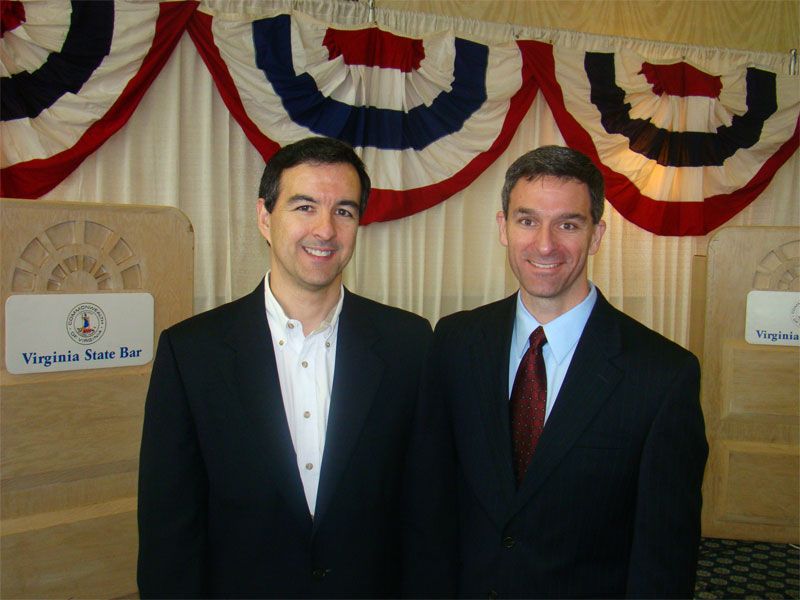 Myth plays a central role explaining the discontinuities of our experience. Ayn Rand's fundamental warning to check assumptions is often the first tenet ignored by her tea party disciples. Life by anecdote is so much more pleasant. The sky in Ben Loyola's world must be a pleasant azure.
One senses in Ben Loyola's quiet and gentle demeanor that his world view is very settled. The refined Virginia Beach Republican is an accomplished naval aviator and businessman. He's an immigrant success story. A regular at almost every Republican event in his now former district, he is most comfortable with those sharing his "conservative social values," calling himself a "Pro-Life, Pro-Family, Pro-2nd Amendment, Fiscal Conservative." It feels good to belong.
Senator Northam's opponent for the Virginia 6th isn't really running for the Virginia Senate; he is continuing his campaign for the U.S. House of Representatives. He doesn't really want to represent the 6th District; he has no substantial ties there but it was the only one handy. The filtered lens is everywhere in the candidate's life vitae and the focus isn't on the district's issues or Virginia's. There is no concern for the Chesapeake Bay, blue crabs, manufacturing and transportation on the Eastern Shore, or anything remotely essential to the constituency beyond his uncontested support of national defense. If he can find Mobjack without a GPS or even knows where it is would be a surprise. He strums the heartstrings of the tea party (and that tune plays in some parts) but at some point Loyola is going to turn and say, "Brian, we're not in Virginia Beach anymore."