Home
Tags
Department of Taxation
Tag: Department of Taxation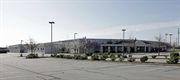 Customer service at the Virginia Department of Taxation last Friday informed: delays answering are due to high call volume; you can file free using iFile. The first is very doubtful at this time of year. The second is simply not true. Welcome to Republican stewardship of state government.
One of the brainchildren of the McDonnell administration is to find ways for government services to fund themselves. If the Department of Taxation isn't self-funding, just think how Medicaid is going to be treated. In fact, some social service organizations have been encouraged to think way out of the box. Opening going concerns competing with local businesses, like expanding Meals on Wheels delivery to new clients who can afford to pay at a premium, is not out of the question. Other ideas such as providing laundry service or catering events are also on the table. The ruling was announced a year ago but families across Virginia are just now receiving greetings. Based upon Tax Commissioner Janie Bowen's interpretation of the verb "account," a disproportionate number of military families will be penalized and pay higher state tax bills. Good job, Bob. The troops salute you.
Here's the short of it: in order to claim your actual expenses as itemized deductions Virginia tax code requires you to account (verb) for your expenses. In many cases, military spouses must file married filing separate returns necessitating this accounting. Bowen has decided that if you pay those expenses out of a joint bank account (noun), you have not paid those expenses out of your funds; effectively making Virginia a community property state (or maybe enforcing sharia law).
In the ruling, Bowen specifically cites the Service Members Civil Relief Act as amended in 2009. Prima facie, this is enough to demonstrate that the ruling is a response to the act. Unlike other states, Virginia was quick to move to stem the loss of tax revenue that this poorly conceived and patronizing act caused. But it must have brought the attention of the green eye-shade clerks to another potential way to squeeze revenue from military families. By applying the noun form of a verb, no longer was documentation that the Internal Revenue Service accepts sufficient (lifestyle choices matter in Virginia). De facto, Virginia requires separate bank accounts for couples if they want to be treated fairly.