Home
Tags
Governor McDonnell
Tag: Governor McDonnell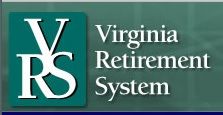 VRS Board Chairman Diana F. Cantor has set a low bar for success. In a year when throwing darts at the public securities board yielded 16.34%, she hails an additional 1.26% as impressive. In any event, her team already told us that investment decisions were prompted by a computer program.
Oh, heck, that little bit of insight was in response to questions arising from a VRS investment in Star Scientific that yielded a loss of $87,581 on an investment of $289,000. Worse, this was after a series of losses by Maureen McDonnell in the same stock. But as we have all been told, Maureen only shares her investment strategies with her financial benefactor, Jonnie Williams.
"Schultze said it is not clear why the internal program, devised by VRS investment staff to use algorithms to analyze stock data, recommended purchase of stock in a company that hadn't turned a profit in 10 years." - Richmond Times Dispatch
And what we don't know is the opportunity cost of the hundreds of millions of dollars Governor McDonnell siphoned from the VRS so that he could claim he balanced the state budget. Allowing that those funds would have been spread across the risk spectrum rather than invested only in public securities, those millions would still have been yielding that net 11.8% had they not been used as a long term obligation of the state, adding to the already unfunded obligations of the system.
Chairman Cantor also fails to mention that this follows a year when the system's investments yielded a whopping 1.4%; not a performance that enhances long-term solvency. Certainly, in her view, last year was the result of the market rather than mediocre performance by her staff. One year the Obama market, the next pure investment genius.
Today the IRS published a ruling for "individuals of the same sex who are lawfully married." Unlike the
state residency restrictions published by the Social Security Administration
, the IRS will recognize marriages of same-sex spouses even if the married couple resides in a jurisdiction that does not recognize the marriage.
"Any same-sex marriage legally entered into in one of the 50 states, the District of Columbia, a U.S. territory or a foreign country will be covered by the ruling. However, the ruling does not apply to registered domestic partnerships, civil unions or similar formal relationships recognized under state law." (emphasis added) IR-2013-72
This ruling affects not only returns filed for tax year 2013, but also affects all prior years during which individuals were legally married. It appears that individuals affected may choose whether or not to amend prior year returns based upon their circumstances and whether or not it is to their benefit.
"Generally, the statute of limitations for filing a refund claim is three years from the date the return was filed or two years from the date the tax was paid, whichever is later. As a result, refund claims can still be filed for tax years 2010, 2011 and 2012. Some taxpayers may have special circumstances, such as signing an agreement with the IRS to keep the statute of limitations open, that permit them to file refund claims for tax years 2009 and earlier."
This ruling not only applies to individual tax returns but also gift and estate tax returns. Additional guidance can be found at Answers to Frequently Asked Questions for Individuals of the Same Sex Who Are Married Under State Law on the IRS website. The ruling will not, however, automatically extend to state individual filing statuses in states like Virginia that do not recognize same-sex marriage.
Maybe Governor McDonnell will extend recognition of same-sex marriage to individuals filing Virginia state tax returns in another desperate attempt to restore his legacy.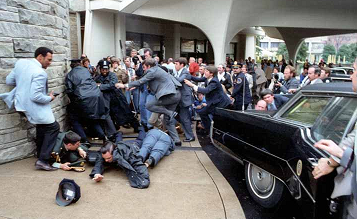 Let's begin that discussion about guns: the current application of our Second Amendment protects the proliferation of weapons. At the time it was written, it was damn difficult to kill with them, though Aaron Burr managed not long thereafter. That amendment was never meant to aid and abet carnage.
I don't remember not owning a firearm. My first was given as a Christmas present when I was young; a Savage over and under .22/.410. My father instilled the greatest respect for firearms in me. He locked them away and I did not have access unless there was a purpose. Later I learned that upon his return to college from the Pacific theater and engagements on Tarawa and Saipan, he'd kept a handgun at his bedside. One night late, a spring roller blind in the bedroom snapped open and by the time he awoke he had locked, loaded, and drawn down on my mother who'd jerked up next to him in bed. He'd nearly killed her. Weapons in their home remained secured after that.
As a college student, I carried a weapon wherever I travelled. I did not have one with me the morning in Richmond when three fellows with sawed off shotguns came into the convenience store near Carytown where I worked. Thinking back, I don't think it would have helped the situation much, even if I'd open carried. After all, they were only exercising their own open carry rights.
You'll find no one more rationally and sentimentally supportive of the second amendment than I. But all this silliness, false bravado, and acting out about what gun rights mean misses the problem it has created: we have guaranteed access and availability of firearms to every individual regardless of their capacity, intent, or history. And our own Governor McDonnell is on record as supporting "the more the merrier" approach to provision. This outcome and attitude is sinfully irresponsible and far from the intent of the framers. Our country was founded on religious freedom giving each of us the basic right to choose to be a Roman Catholic, an Orthodox Jew, a Muslim, a Presbyterian, an Episcopalian, a Southern Baptist, a Methodist, and equally protected-the right to choose to not believe at all. With that right comes the requirement of separation of church and state. Without that separation between religious beliefs and our government, Jews can't be allowed to worship freely, nor Catholics, nor Southern Baptists, nor agnostics and atheists to not attend church at all.
It is not the right of believers to force their personal religious views on the masses in this country, but we see it time and time again in our society. Through our country's history, we have had to fight for the civil rights of segments of our society...women, immigrants, African Americans. Now we find ourselves embroiled in whether we should allow another group of our citizens to hold full citizenship in our communities and nation. Those who would deny the civil rights of the LGBT community do so based on their religious beliefs.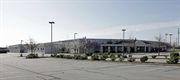 Customer service at the Virginia Department of Taxation last Friday informed: delays answering are due to high call volume; you can file free using iFile. The first is very doubtful at this time of year. The second is simply not true. Welcome to Republican stewardship of state government.
One of the brainchildren of the McDonnell administration is to find ways for government services to fund themselves. If the Department of Taxation isn't self-funding, just think how Medicaid is going to be treated. In fact, some social service organizations have been encouraged to think way out of the box. Opening going concerns competing with local businesses, like expanding Meals on Wheels delivery to new clients who can afford to pay at a premium, is not out of the question. Other ideas such as providing laundry service or catering events are also on the table.