Home
Tags
Social services
Tag: social services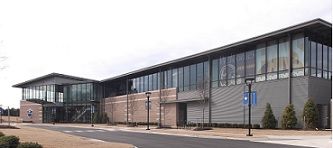 The stadium deal is a useful distraction. While the school system crumbles, Dwight Jones mumbles. The return on investment of his professional football venture is a closely guarded disappointment. Now he ties baseball to slavery. Where was he when Curt Flood made the only reasoned connection? It is shameful self-promotion.
When the Richmond Times Dispatch held one of its public square forums about the stadium proposal, Mayor Jones slid into the back of the room and refused the opportunity to explain why Richmond should invest millions in circus events in another scheme that will rob the deficient school system of funds sorely needed for not only current operations and maintenance funding but also investment in deteriorating infrastructure. It isn't just schools, but they are most important. On this, the Mayor is mute.
"They paved paradise and put up a parking lot..." - from Joni Mitchell's Big Yellow Taxi
Jones's argument that the Shockoe Bottom stadium is somehow tied to the funding for the preservation of what should be hallowed ground is oxymoronic. The ground was long ago violated when I-95 plowed through; enough. And now the Mayor wants to break ground without a care about the potential sanctity of the very location he's ready to plow under. Somehow he's argued privately that is only the concern of those who oppose the slavery museum. And
Jones is desperately looking for evidence that supports his "vision."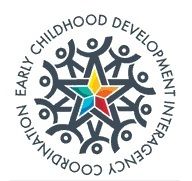 Republicans continue to play to their fringe constituency. Today's game, the House Budget Reconciliation bill, revealing the Republican vision for America. This bill would do grievous harm to Medicare and destroy jobs while cutting taxes for the wealthy. Republicans are using the deficit to
end essential programs for the poor
.
An initiative that will do to the states what Governor McDonnell has done to localities in Virginia, Republicans in Congress are moving to pay for more Pentagon spending at the expense of poverty programs. And while education and social services have already suffered in Virginia, this would be the death knell for many programs that allow families to remain intact and achieve economic independence. Among other cuts, the bill repeals Social Services Block Grant (SSBG) funds which provide support for:

daycare for children or adults,
protective services for children or adults,
special services to persons with disabilities,
adoption,
case management,
health-related services,
transportation,
foster care for children or adults,
substance abuse,
housing, home-delivered meals,
independent/transitional living,
employment services, and
any other social services found necessary by a State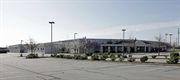 Customer service at the Virginia Department of Taxation last Friday informed: delays answering are due to high call volume; you can file free using iFile. The first is very doubtful at this time of year. The second is simply not true. Welcome to Republican stewardship of state government.
One of the brainchildren of the McDonnell administration is to find ways for government services to fund themselves. If the Department of Taxation isn't self-funding, just think how Medicaid is going to be treated. In fact, some social service organizations have been encouraged to think way out of the box. Opening going concerns competing with local businesses, like expanding Meals on Wheels delivery to new clients who can afford to pay at a premium, is not out of the question. Other ideas such as providing laundry service or catering events are also on the table.