From the Virginia House Democratic Caucus: More than 600,000 Virginians Would Save Money from Refinancing RICHMOND, Va. – At a press conference held at the State...
Student debt is currently about $1.2 trillion. Even more staggering is that, according to Brookings Institution figures, the amount increased by 20% in just the past 2 years. And though
Brookings' research plays down the consequences
, the analysis is flawed. Warner has recognized what could become a significant crisis.
There were stories about student debt on the Wall Street Journal This Morning today and in the Journal's newspaper yesterday mentioning initiatives by Senator Elizabeth Warren (D-MA) and others. Unfortunately and maybe intentionally, our Senator's initiatives went unheralded.
During a swing through Virginia last month, Senator Warner stopped at a number of campuses to discuss his concerns. The commercial media has not given Warner's ideas the attention they deserve and his opponent hasn't been challenged on the issues.
Studies like the one done at Brookings that downplay the impact of student loan debt rely on data from 2010 and before; not recent enough to capture the changes to the economic landscape precipitating from the financial crisis. They also fail to account for the debt generated from loans that paid for "educations" from predatory for-profit colleges and universities and the waste of veterans benefits squandered at those same institutions.
Plus there is an intangible factor bearing on the psyche of graduates that the Senator lays out after explaining that his own first two ventures in entrepreneurship and capitalism ended in failure and financial loss:
"The point of the story is: if I had come out with, the way many students are now, with forty, fifty, sixty, seventy thousand dollars' worth of debt, I'm not sure I would have had the courage or ability to try to take those multiple chances."
College debt may be an obstacle to the kind of freedom necessary for the creativity and invention that made America the leader in innovation. Warner offers a number of ideas to mitigate the challenge that student loan debt presents.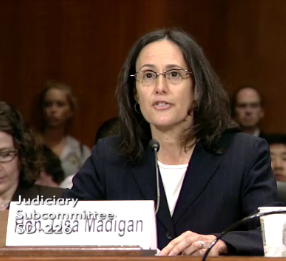 Higher education in America is wounded, debased, devalued. The education marketplace is a wilderness. Educational gems go undistinguished from their ubiquitous knock-offs; unwary marks swim with unabashed sharks. The private sector has raided the public trust, literally and figuratively. How to stop the bleeding?
"As I wandered around the crowd of NYU students...protesting student debt...I couldn't believe the accumulated wealth they represented-for our industry. It was lip-smacking...As bill collectors and debt buyers only work on what is termed bad debt, which is guaranteed under these circumstances and in today's economic environment-we are in for lifetime employment!" ─ Jerry Ashton, student debt collections consultant quoted in an NCLC report
There are voices in the wilderness. Senator Dick Durbin (D-IL) for one. He has proposed legislation to reinstate the federal bankruptcy laws governing private student loans to allow discharge of private loan indebtedness. Last month, two state Attorneys General provided testimony before the Judiciary Subcommittee on Administrative Oversight and the Courts during a hearing on the looming student debt crisis. One, Illinois AG Lisa Madigan, justified the change by emphasizing the differences between the federal and private loan processes and provisions.
There are material differences between federal and private loans. Private loans provide none of the protections afforded students who take out federal loans: interest rate caps, loan limits, income based repayment plans, deferment plans, and cancellation rights.
Student loan borrowing exceeded $100 billion in 2010; total outstanding student loan debt exceeded $1 trillion last year. There is now more student loan debt in this country than credit card debt.