Home
Tags
Virginian Pilot
Tag: Virginian Pilot
You might have read yesterday about the Virginian-Pilot being sold to a company called "Tronc," which also owns the Daily Press. Now this is...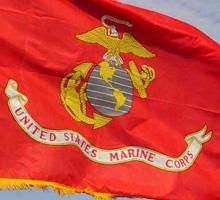 The
Virginian Pilot article
about Ken Cuccinelli's military service is at the same time a cheap shot and of no significance other than to point out both Julian Walker and Ken should check their facts before going public. The sadder part is that this opens Walker's veracity to criticism.
The real story here: shoddy use of facts by both parties. This has become a common theme regarding all reporting about the military. In my lifetime public perceptions of the military and veterans have swung from the post-Vietnam low point of near-disdain to the post-First Gulf War ascendency to near iconic perfection. While the perception is headed back toward the more accurate middle, the status as a veteran retains its luster...for now.
Maybe that is what Ken was reaching for when he allowed reference to his military service as part of his life vitae. But that invited scrutiny of the story he wove. Unfortunately, when filling the voids in this story, Julian Walker (who very well may have been fished this fable and is now regretting the regard he conferred a veteran and attorney) did not effectively fact check. Or, maybe he tried to contact someone like David Ashe, a reserve Marine Corps Judge Advocate and local Virginia Beach attorney and Ashe deferred. (I would call David, but I choose not to put him on the spot.)
You can read below the fold for the why, but in the end, I assure you that both Cuccinelli and Walker stretched the facts for their own purposes. It reflects more on Cuccinelli who has demonstrated time and again he sees the world through a self-serving lens yet claims to deserve our trust. But, shame on Julian Walker and the Pilot just the same.