Here are a few national and Virginia news headlines, political and otherwise, for Saturday, May 10. Also see the weekly address from the White House, in which First Lady Michelle Obama shares "her thoughts, prayers and support in the wake of the unconscionable terrorist kidnapping of more than 200 Nigerian girls."
*Pope: The Bible Demands The Redistribution Of Wealth
*Republicans Are Finally Backing Down On Obamacare. Here's Proof.
*Paul Diverges From His Party Over Voter ID ("Senator Rand Paul of Kentucky broke Friday with fellow Republicans who have pushed for stricter voting laws as a way to crack down on fraud at the polls, saying that the focus on such measures alienates and insults African-Americans and hurts the party.")
*Ted Cruz, the reckless accuser (A modern day Joe McCarthy wannabe. Ted Cruz epitomizes the worst of America in just about every way; a truly horrible human being.)
*Obama's Move On Solar Is Equivalent To A Year Without 80 Million Cars
*Judge Opens Door to Gay Weddings in Arkansas (Now time for Virginia!)
*Dems reject GOP offer on Benghazi (This entire thing should make all Americans angry - at the Republicans. Their behavior is beyond disgraceful.)
*Warner to Obama: Don't let France sell carriers to Russia
*Kaine Is Able, and Warner Is Too ("The fight to be Hillary Clinton's running mate has already started in Virginia.")
*McAuliffe trade missions include October Asia trip
*10 state agencies affected by VITA computer problem
*Ed Dept: VMI engaged in sex discrimination
*Gov. McAuliffe Announces Railroad Safety and Security Taskforce
*Jones warns Senate on budget inaction (Uh, dude, it's YOUR party that's at fault.)
*McAuliffe headed to Chicago for award, party ("Gov. Terry McAuliffe heads to Chicago next week to accept an award - Forbes named Virginia the best state for business again last year.")
*The risks of oil by rail ("Lynchburg accident draws attention to a major energy trend.")
*New FAA Policy Could Hamper Crystal City, Rosslyn Redevelopment
*Doug Fister, Washington Nationals come out flat as Oakland rolls, 8-0
*Wizards wilt at home, now trail 2-1
*Showers and storms around today, nicer Sunday ("No washout for our Saturday, but you'll want to prepare for potential raindrops if headed out long. Mother's Day is a winner.")
Here are a few national and Virginia news headlines, political and otherwise, for Friday, May 9. Also, see the video of Rep. Gerry Connolly talking about the "cynical, exploitative, partisan ploy that is not worthy of this House." I'd add "lucrative," as Republicans are fundraising off of this tragedy with their rabid, right-wing "base." Ugh.
*Separatists in Ukraine Vow to Proceed With Autonomy Vote
*Obama's transformational presidency ("Returning to the way things were before the ACA is not an option.")
*Democrats question motive of special Benghazi committee (Rep. Gerry Connolly "thinks the Republicans are doing it for political reasons. 'To keep the base fired up between now and the midterm elections,' he said." Bingo.)
*From Vince Foster To Benghazi: How Fox News Has Mainstreamed The Fringe
*George Will Denounces "Flimsy People" Who Challenged Overtly Christian Prayers At Town Meetings (I'm trying to decide who's gone more completely into the lunatic fringe -- George Will or Charles Krauthammer. Toughh call.)
*Koch brothers' Americans for Prosperity plans $125 million spending spree ("The projected budget for Americans for Prosperity would be unprecedented for a private political group in a midterm, and would likely rival even the spending of the Republican and Democratic parties' congressional campaign arms.")
*McAuliffe: Capitalize on large ships, deep port
*McAuliffe sidesteps questions on acting alone ("McAuliffe vague when asked if he thinks he has authority to order the expansion")
*Judge rejects McDonnell's request to delay ruling ("A federal judge today denied former Gov. Bob McDonnell's request that he wait until 14 days before the trial to decide whether to separate his case from his wife's.")
*Debate or rally? Brat hosts campaign event Saturday (Will devoid-of-principles, empty-suit Eric Can'tor debate his challenger? Can Can'tor string 3 coherent words together without a teleprompter? Doubtful on both counts.)
*Ryan to headline GOP gala at convention in Roanoke (Fun times with Lyin' Ryan!)
*Former Va. governor has a new idea for a slavery museum ("L. Douglas Wilder proposes locating it at a historic building owned by Virginia Commonwealth University.")
*Virginians work to honor a brave 8-year-old ("Marty Cobb - who was told by his mother that he was the man of the house - died struggling to help his sister fight off her attacker. Now, there's a petition to recognize the Richmond boy as a national hero.")
*Elizabeth Miller Says She'll Challenge Del. Greason In 2015
*Virginia Intermont lays off 100 employees
*Somewhat muggy with a few shower and storm risks through Saturday Here are a few national and Virginia news headlines, political and otherwise, for Thursday, May 8. Happy 50th birthday to my sister Pam! :) Also, see the video of President Obama delivering remarks at the USC Shoah Foundation Dinner last night.
*Putin shifts tone, urges delay in Ukraine vote
*The Benghazi show trial ("The GOP have blunted the tea party threat.")
*The court's failure ("What about the right of minority faiths?" Including one of the fastest growing groups - atheists.)
*Lynchburg derailment: Feds announce emergency measures for crude-oil rail shipments
*How Republicans Twist Benghazi ("It's time for Republicans to 'fess up about what's really motivating their relentless search for the 'truth.' Hint: It's about political gain, not honoring the victims of the attack.")
*Jim Moran's one piece of advice for Democrats running for his seat ("I will tell you very honestly that those candidates who resort to denigrating other Democrats for their own short-term political advantage are not going to be ones I am going to want to support." Like his brother Brian did to Terry McAuliffe, in other words...heh.)
*Animal Instinct: Democrats in Hotly Contested Primary Divided on Speciesism ("Will Jim Moran's successor share his enthusiasm for animal rights?" Weird headline, but important topic.)
*Wilder to weigh in on slavery museum dispute
*An update on the governor's PAC ("Money's still flowing into Gov. Terry McAuliffe's Common Good Virginia political action committee...")
*Rigell fundraiser says Benghazi shows need to keep him in Congress (Yikes, even relatively normal Republicans pander to the crazies.)
*Our view: In Roanoke, carry on ("Credit is due all for having helped to create a general sense of optimism and dynamism in the city that earned voter confidence.")
*Crude oil spilled from train may be in James River mud (Fossil fuels are a menace. Solar and wind power don't "spill!")
*Another mess with tunnel tolls
*Gruber: Expanding Medicaid is a win-win
*Kallio: The ACA strengthens Medicare
*Dominion Virginia Power wins up to $47 million for wind project ("Plan is to build turbines 24 miles off Virginia Beach, be up and running by 2017")
*Incumbent's loss reversed after voting error is corrected (In Chesapeake: "Lonnie Craig trailed newcomer Jason Morris based on an unofficial tally sent to the state board of elections Tuesday. But an error in one precinct's totals resulted in Craig winning by 45 votes.")
*Taste of summer arrives today and is likely to stick around a bit ("Highs will be in the 80s through the weekend. Showers likely on Saturday.")
Here are a few national and Virginia news headlines, political and otherwise, for Wednesday, May 7. Also, check out that awesome photo of Del. Mark Keam and George "Sulu" Takei.
*Landmark Report Warns Time Is Running Out To Save U.S. From Climate Catastrophe (This is a 12-alarm fire, where's the 12-alarm response?!?)
*Tea party candidates lose in key N.C. Senate primary race (How on earth is Thom Tillis, under whose "leadership" as Speaker of the NC House of Representatives the states has lurched backwards towards the Dark Ages, any better than the "Tea Party" candidates? Got me.)
*Monica Lewinsky does Hillary Clinton a big favor ("Lewinsky's account makes clear that her affair with the president was between two consenting adults...So her piece defuses Paul's line of attack. And it does so before any Clinton presidential announcement.")
*The Numbers Don't Lie: Jeb Bush Can't Beat Hillary Clinton
*Tuesday's takeaways: GOP establishment prevails (The problem is that the "establishment" is just as extreme as the Tea Party in many cases.)
*Two Americas ("In much of the country, the death penalty is disappearing. In the South, it lives on.")
*Va. Dem senator to House GOP: Where's your health care plan?
*He left office 16 years ago, but he's the frontrunner in crowded Va. primary ("Don Beyer is the Democrat to beat in the race for retiring Rep. Moran's seat in the state's 8th District.")
*Three top Obama advisers come out for Beyer in Va. 8th district race
*McDonnell wants key ruling 14 days before trial ("He wants decision on separate trials 14 days before start")
*Virginia groups respond to National Climate Assessment
*Our view: A measure of kindness ("Rep. Morgan Griffith is a pretty straight-laced fellow, and that may well make him the right person to take up the cause for medical marijuana.")
*Incumbents affirmed in Roanoke City Council race
*Three incumbents claim victory in Chesapeake council race
*Paul Fraim: "I'm not done, I want you to know that." ("The incumbent, who has served as mayor for 20 years, easily defeated challengers Michael Muhammad and Jane Bethel.")
*Good news for Norfolk schools
*Schapiro: In ballpark fight, Jones taps into his inner Wilder
*Election results in Fairfax, Loudoun and Prince William counties
*Governor McAuliffe: No EZ Pass maintenance fees after July 1
*Pike 'Super Stops' Redesigned, Cost Nearly Cut in Half (So much for the "million-dollar bus stops" in Arlington.)
*Normalcy returning to Lynchburg after rail spill
*A bit cooler and cloudier today before the heat moves in through the weekend ("A small step back today before a solid stretch of days with highs near or past 80.")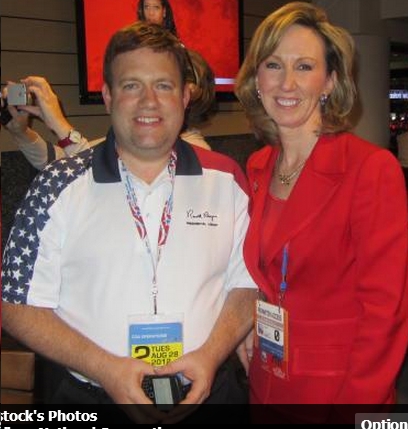 Here are a few national and Virginia news headlines, political and otherwise, for Sunday, April 27. Also, check out 10th CD GOP nominee Barbara Comstock with her wingnut friend Frank Luntz.
*For Russia, Negatives Seem to Outweigh Positives of an Invasion
*Holocaust 'most heinous crime' of modern history, says Mahmoud Abbas ("Palestinian president reaches out to Israeli public opinion with peace deal on the verge of collapse")
*The Koch Attack on Solar Energy ("This campaign is really about the profits of Koch Carbon and the utilities, which to its organizers is much more important than clean air and the consequences of climate change." Evil.)
*How Amazon Built Its Empire On One Tax Loophole
*Fox News Gave Cliven Bundy's Racist Remarks Embarrassingly Little Coverage ("After covering his standoff nonstop earlier this month. MSNBC's coverage was the bizarro world opposite.")
*Schapiro: McAuliffe could go it alone on health care ("Cuomo and Republican John Kasich in 2011 and 2013, respectively. They did so after their states' legislatures, much like Virginia's, resisted expanding Medicaid.")
*Va. GOP picks Comstock for key U.S. House seat
*Prosecutors say McDonnell fixated on justice's remark ("Federal prosecutors say former Gov. Bob McDonnell is putting too much stock in Supreme Court Justice Anthony M. Kennedy's declaration that 'ingratiation and access ... are not corruption.'")
*Wilkins rebuffed in bid for Virginia GOP post ("Wilkins defeated in Virginia GOP comeback bid; rebuffed in bid for 6th Congressional District post.")
*Republicans nominate Micah Edmond in race for Jim Moran's seat (His performance at Thursday night's candidates forum in Alexandria was totally lame. For instance, he kept asking the moderator for "clarification" of her questions, which were perfectly clear to everyone else on stage. Also, when he DID answer, what he said was internally contradictory and/or made little sense. #FAIL)
*Best bets in Chesapeake | City Council and School Board
*Gov. McAuliffe announces Virginia's acceptance in business incentives initiative
*Democrats say Ed Gillespie's book promoted individual mandates ("Mostly true")
*Illness in Snowville remains 'isolated incident,' officials say
*In rich Fairfax County, more poor seek food aid
*Christians, Muslims find common ground in Virginia Beach
*Tanner Roark throws first career shutout to lead Nationals over Padres
*D.C. area forecast: Sunny spring Sunday gives way to showery stretch
Here are a few national and Virginia news headlines, political and otherwise, for Saturday, April 26. Also see this week's address by President Obama, in which he calls on Congress to increase the minimum wage.
*A battle is looming over renewable energy, and fossil fuel interests are losing (And they richly deserve to lose!)
*Bundy saga reveals the risk of cozying up to extremists ("The anti-government strain of thought that Bundy advanced has been intertwined with racist and anti-Semitic views over several decades. Not all people who resist the authority of the federal government are motivated by race, of course, and not all racists are anti-government. But there is a long symbiosis between the two.")
*The NRA's Audacious Plan To Impose America's Weakest Gun Laws On Every State
*Cliven Bundy Says If People Thought His Comments Were Racist, It's MLK's Fault (Never forget that this dregs of humanity was a big-time hero of many "conservatives.")
*Republicans Are Racists? No, It's Just All a Big Coincidence ("The revolting comments. The emails. The jokes. The posters. The T-shirts. The ghostwriters. It's not like it's a pattern or something.")
*The Piketty Panic ("New scholarship by the French economist is a bona fide phenomenon, and the right is terrified.")
*Republican Congressman Facing Charges ("Rep. Michael Grimm, who has been under investigation for allegations for campaign finance fraud, is set to be indicted by the U.S. attorney in New York.")
*Virginia Christians Starve Themselves Over Gay Marriage (Presented without further comment because it speaks for itself.)
*The fate of the George Washington National Forest
*Va. senator critical of CNU Medicaid poll methods ("Hanger equated CNU's methods to a 'push poll' meant to influence answers, and suggested the use of different questions in January and April doesn't reflect 'any change in public opinion' despite suggestions otherwise.")
*Virginia Republicans to choose U.S. House nominee
*Prosecution opposes dismissal of charges against McDonnells
*A Debt to Society is Not Forever
*Norfolk's budget exhibits progress
*Nationals vs. Padres: Bryce Harper injures thumb in Washington's win
*Warm today, possible afternoon shower; cooler, nice on Sunday
Here are a few national and Virignia news headlines, political and otherwise, for Friday, April 25.
*Al Gore Is Not Giving Up ("A rare, frank conversation with the former vice president and climate-change activist.")
*Ukraine Says Efforts to Regain Control of East Will Continue
*Creating a Two-Speed Internet ("The F.C.C.'s proposal that would allow phone and cable companies to charge fees to content providers for faster delivery of video and data would harm competition and cost consumers.")
*Republican monsters duke it out: The coming "Plutocrats vs. Tea Party" cage match (What a choice!)
*Fox News' worst Cliven Bundy lies: 22 right-wing delusions about the absurd standoff
*Virginia plays chicken with Medicaid ("It's time for Republicans to negotiate in good faith. A shutdown would mean real hardship for real people. It must be avoided.")
*Va. GOP candidate financials reveal credit card debt, delays (Supposed fiscal conservative is up to her eyeballs in debt. Typical.)
*Metro, MWAA reach agreement they say moves Silver Line toward summer opening
*Va. Beach, state reach compromise on light rail terms
*High-speed bus lane to be sought for Richmond
*Passing The Torch: GOP Selects Candidate To Replace Wolf Saturday (One thing's for sure, the choice will be a hard-right ideologue.)
*Democratic Front-Runner Airs First Ad in Open Virginia Race
*State, Richmond seek $25M grant for bus rapid transit
*If money talks, what's it saying to Virginia PACs?
*Saslaw hits Republicans on bill he killed
*Prosecutors: McDonnell acts qualified as official ("The former governor says there was nothing illegal about his relationship with a friendly businessman.")
*U.S. Sen. Tim Kaine Tours Bristol, Va.
*Byron, Newman endorse Wendell Walker ("Both spoke Thursday in support of Walker's bid for committee chairmanship.")
*HRT's ridership declines 9 percent, yet fare revenue increases 13 percent
*Late day showers and thundershowers; sunny this weekend