SPONSORED CONTENT Mississippi, like most other states in the country, has done a lot to try and reduce the number of opioid deaths. In August...
by Lowell Here are a few national and Virginia news headlines, political and otherwise, for Tuesday, November 27. Mueller says Manafort lied after pleading guilty,...
by Lowell Here are a few national and Virginia news headlines, political and otherwise, for Wednesday, November 21. Interpol elects South Korean as its president,...
Frankly, the fact that GreenTech didn't "finish" the application for incentives from Virginia was fallout from the Virginia Economic Development Partnership (VEDP) skepticism. Incentives are not stand alone traps for private sector prey. They are bait in the economic tackle box at the ready when the Commonwealth goes courting.
Last December, James Bacon trod gingerly when discussing the report by Ryan Nobles implying some kind of chicanery in Terry McAuliffe's description of the dealings with the Commonwealth. Instead of jumping on the disparaging McAuliffe inference in Nobles' report ala National Review Online, Bacon analyzed the statements by McAuliffe less literally and the prospects with more balance.
According to a spokeswoman from VEDP, the agency never officially was given the opportunity to bid or not bid on his project.

"We did not receive enough information to respond to GreenTech's business proposal that was received in 2009," said Suzane West, the Communications Manager for VEDP. - Ryan Nobles, Richmond's NBC 12
In the context of the usual opportunities to court industry, this one demanded immediate attention from the VEDP. That is just not the way government operates unless the skids are greased. Well before McAuliffe was a player in GreenTech Automotive, Mississippi was in contention; maybe already had stolen the march. GreenTech extended Virginia a courtesy that was not returned. While Mississippi was paving the highway to Tunica, Virginia built roadblocks. There was no compelling reason or really any way for GreenTech to build a case that could overcome VEDP's criticisms of its plan. The skepticism and risk analysis were not unwarranted. But Bacon's own bottom line was appropriate:
"Let's hope that the business prospects for GreenTech will be sufficiently clear by next year that we can make an informed judgment of McAuliffe's gubernatorial timber." - James A. Bacon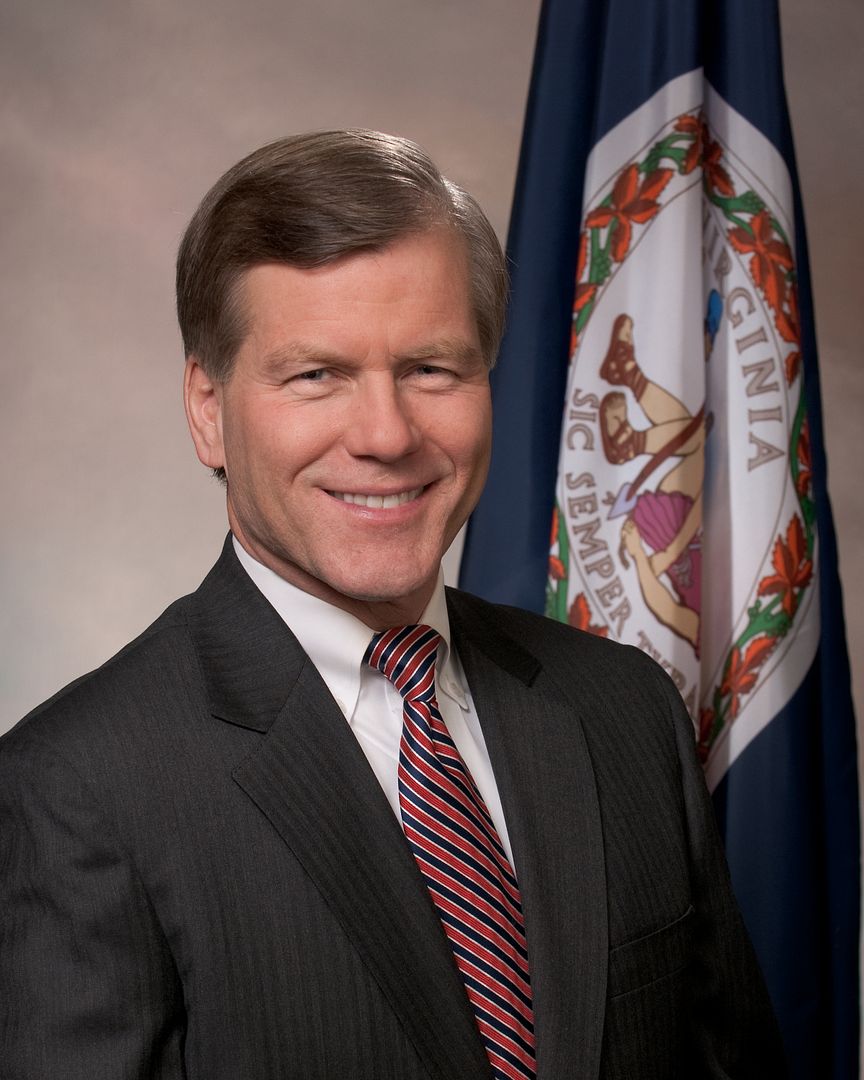 Governor McDonnell's biggest announcement thus far on his journey through Asia is that he has created a job; in Shanghai. The most mature cooperative venture between Virginia and China, the trade relationship between Waynesboro and Chongqing is off the agenda. But he's exporting a government position from Richmond to China.
"Gov. Bob McDonnell has opened a marketing office for Virginia in Shanghai. The governor is on a two-week job creating and marketing mission in Japan, China and Korea." - The Roanoke Times
This effort underlines McDonnell administration's paucity of business and international experience. While setting up the post hoc ergo proctor hoc fallacies for claims that he has "created jobs" out of this journey, he has arranged visits that are little more than photo opportunities. No substance from any of the dispatches. And he assumed (or his staff is truly incompetent) he could waltz into China and doors would fly open. They didn't and those with a bit of experience in this area can tell you that China sent a very clear
message to McDonnell: "Just who do you think you are?"
As reported in
The News Virginian
McDonnell said Tuesday in a conference call from Shanghai that
he's "sure something will work out in the future."
Yes, that's how those international deals are done: something works out. Ask George Mitchell. Just weeks after flooding in Tennessee, Kentucky & Mississippi
killed at least 31 people
, floods in Arkansas
killed at least 20 people
this week. And today, parts of Oklahoma City have gotten
over 9 inches of rain
. An Oklahoma City official told CNN, "
Areas are flooding that have never flooded before
."
Should we keep calling these "freak floods" or "extreme weather"? Or, given that these kinds of severe storms are exactly what climate scientists have been predicting as a consequence of global warming, do we have to re-adjust what we consider "normal"?
As Brad Johnson tweeted, welcome to the Anthropocene.