Home
Tags
Attorney General
Tag: Attorney General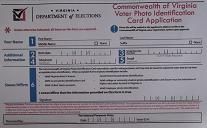 If you show up to vote with only your shiny new Virginia voter photo ID, you won't be allowed to vote
. Yep, that's right, despite the genius that is the Virginia General Assembly, a separate class of voters has been created; one that requires two forms of identification to vote.
I want to believe the Governor and the Attorney General can work this out and find the way to resolve it by issuing an executive order that requires the new photo IDs contain sufficient information to allow a voter to vote. As I discussed in an earlier post about this absolutely inane law, the code was crafted in an effort to suppress the vote through subtle intimidation. It isn't quite working out the way Republicans originally intended. The offending affirmation on the application for the ID appears to have been removed. But as of now, the new ID is insufficient to allow Virginia citizens their right to vote. They are also required to bring an item that shows they live at the address where they are registered. Of course, that is in the small print somewhere, someplace where it is not evident...until election day.
Though I am certain that appropriate scrutiny by federal authorities would invalidate such a requirement, that requirement is not stated in the code making this a fight that would probably carry on beyond this fall's elections. So despite my adamant opposition to this law, it is time to call upon Governor McAuliffe to make it less wrong. Issue an executive order that directs the new identification card contain sufficient information to allow one to vote. Operative word describing the identification card: "Voter;" NOT "photo."
Yes, this will increase the lifetime cost of the statute because some of these voters will move and will require a new ID. But that is the burden of poor legislation: a tax on our legislators' ignorance borne by us.
In Waynesboro yesterday Mark Herring concluded a series of productive meetings with regional officials aimed at helping the top prosecutor's office best serve the needs of communities. Unfortunately, many of the reports of these meetings have reduced the lessons to budget shortfalls. Problem? He isn't carrying a rabid social agenda.
Herring began this meeting explaining that his heart is truly with local government where he got his start in politics. Before elected office, he served as the town attorney for a small town in western Loudoun County.
As Attorney General, he has taken three major initiatives: first, is a review of systems and operations to see that the Office is operating as efficiently and effectively as possible; next is a top to bottom review of all the services and programs the Office is a part of as well as the human capital that is linked to those; and, the third piece, what he was doing yesterday, is meeting directly with local law enforcement, those on the front lines protecting the community, so he can hear first-hand about the challenges they face as well as ways they have worked with the Office in the past and ways the Office might be able to help meet the challenges they face.
The series of 22 meetings have been incredibly informative according to Herring. There have been some common themes. Funding, he said, is always a challenge. But another common theme has been mental health. There are some regional differences which you would expect in a state as large and diverse as Virginia. While overall, violent crime is down, there are some areas that are continuing to experience gang problems. In some areas the gang problem is not as visible but the gangs have become an offshoot of organized crime. Some other localities are seeing continuing problems with meth labs and prescription drugs. He also pointed out that there can be the tendency, when you take a short period of time to talk about crime, which can lead to a misimpression of an area; that he knows these communities are safe locations where a lot of people are doing a lot of good work. And it is those local successes he wants to hear about as well.
While the iron is hot, there are a few observations that should be taken concerning elections. While paper ballots provide a tangible record, it turns out they are not slam dunk evidence. The cost of optical scan and paper methods is unjustifiable except in distinctly unique cases. DRE is optimal.
The Direct Recording Electronic (DRE) method of casting and recording ballots removes subjectivity. There is natural discomfort with a black box recording and storing election results but that is not reason to challenge the reliability of this method. Something on the order of 75% of Virginia jurisdictions use DRE. There is not one case of an election being challenged because DRE was the balloting medium.
Three things that stand out in the Attorney General recount:
Virginia elections are reliably supervised and adjudicated
Paper ballots in any form invite error
Marc Elias is one cool operator
Why is paper less reliable? Here is an example of a marked paper ballot. The standard published by the Virginia State Board of Elections (SBE) requires a positive affirmation in order to count a vote. According to SBE, this mark is a strike-through; negative. But did the voter really intend an underline making it an affirmation? You'd have to channel the voter's intent. That's no way to determine election outcomes.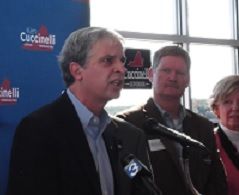 The margin might be the closest in US election history and is certainly the closest in modern history. The State Board of Elections certified the results when they convened the fourth Monday in November. The margin is 165 votes out of 2.2 million cast. It's over this Thursday (or Friday at the latest).
Obenshain, because of the margin, is within his rights to petition for the recount. The Recount Court has been empaneled and convened twice. Motions by both camps have been heard. The court has established procedural orders and a timeline for the recount.
Chesapeake, Fairfax, and Alexandria, because of their size, are going to begin today, a day earlier than the remaining jurisdictions in Virginia. Tomorrow, the remaining jurisdictions will begin and those three will continue as required. The State Board of Elections will convene on Wednesday, December 18, as will the Recount Board (to recertify the local results). All the jurisdictions will recount and then the SBE will recanvass the recounts. If there are any ballots in question from the local recounts, it will be the SBE that adjudicates.
Anyone expecting fireworks during this procedure will be sorely disappointed. This is a very narrow process. The kinds of games that are available in other states are not in Virginia. Barring malfeasance by election officials, any drama would have to be manufactured. By design, the Virginia process is streamlined. In this case, this is the retabulation of the votes that were cast for Attorney General only on election day. Provisional ballots that were rejected will not be revisited nor will absentee ballots that were not counted. By court order, the election officials may not draw down the number of ballots that were cast (they may not reconcile the numbers; yes that is allowed in very narrow circumstances on election day). Machine errors and voter eligibility are not at issue. Cross-posted from that paragon of journalism and reporting Richmond Progressive Examiner.
Much to the surprise of interested onlookers (*sarcasm*), state Senator Mark D. Obenshain formally requested a recount on Tuesday in what has become a "historically tight race for Virginia attorney general."
The results of the November 5th election for Virginia Attorney General were certified by the Virginia State Board of Elections on Monday. State Sen. Mark R. Herring (D-Loudoun) was announced the victor by 165 votes, making the 2013 election for attorney general the closest Virginia political contest in "modern Virginia history" (however "modern" is defined).
Meanwhile, state Sen. Herring announced the five co-chairmen of his inaugural committee, another unforeseen action (*sarcasm again*) that signals Herring's own expectation of becoming Virginia's next attorney general. According to a statement made on Tuesday by Sen. Herring, "It is within Senator Obenshain's right to pursue electoral victory to an ultimate conclusion beyond the original count, canvass and certification." Herring went on, "His tactics, however, will not impede our efforts to build the finest team to serve all Virginians in the Office of Attorney General or prepare for the 2014 legislative session."
In the past, in our various iterations ("Raising Kaine," "RK," "Blue Commonwealth," "Blue Virginia"), we've made group blog endorsements of Democratic candidates in contested primaries. Sometimes those are unanimous. Sometimes it's been a big majority in favor of one candidate or the other. And sometimes, it's been more evenly split, or perhaps just a small majority, and/or a highly contentious/divisive process, in which cases we don't make an endorsement. That's just some context to today's Blue Virginia endorsement of Mark Herring, which was strong, unanimous, and completely without division or contention of any kind.
Bottom line: on this one, there wasn't even any back and forth, as there often is, but a crystal clear choice: Mark Herring for Attorney General of Virginia.
We will explain our decision in a minute, but first a note about the LG race. In discussions among the Blue Virginia front pagers, we found majority support for Aneesh Chopra, but we also found one person not comfortable making an endorsement in that race, and a couple (e.g., Teddy Goodson) supporting Ralph Northam. Given that, we've decided not to make a Blue Virginia group endorsement in the LG race. Individual members of the "front page" have endorsed Aneesh Chopra separately, including Elaine in Roanoke and Lowell Feld's (full disclosure: Lowell has been consulting to the Herring campaign on social media since January 2013; both Herring and his opponent have run paid ads on this site; nobody else on the Blue Virginia editorial board is consulting to Mark Herring).
Now, back to our unanimous endorsement of Mark Herring. First off, we refer you to the Blue Virginia interview with Herring, as well as to Lowell's endorsement of Herring back in January. The interview discusses Herring's background and experience, his reasons for running, his vision for the AG's office, as well as his positions on a number of issues (e.g., pro-choice, pro-LGBT equality, pro-environment, pro-science, pro-consumer protection). For its part, the endorsement lays out the positive argument for Herring in detail, and we recommend that you read it. Also, see below for why we believe every Virginia Democrat and progressive should enthusiastically, and proudly, cast their vote for Mark Herring on Tuesday.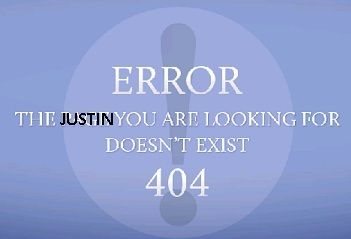 Those involved in local politics are irritated by the soul who suddenly appears and expects the same deference as those in the trenches for years. Anyone familiar with Ben Tribbett expects him to call it as he sees it. So why have he and others tiptoed around the Fairfax campaign?
On separate occasions I recently ran across Brent McKenzie and Susan Hippen in Hampton Roads. Each of them is running for a seat in the Virginia House of Delegates. Neither of them is a newcomer to local politics or is unfamiliar to Democrats in Virginia Beach. Everyone in the local committee understands they have paid dues. Brent has been doing yeoman's work for the local committee as long as I can remember. Susan spent many an evening making calls for then candidate Obama and working for other Democratic campaigns in Virginia. Both have a history of personal accomplishment. Neither burst onto the scene without laying the groundwork. Easy to take them seriously.
...Mr. Fairfax, while certainly possessed of potential, did very little of note while at the United States Attorney's Office for the Eastern District of Virginia (E.D. Va.). It is unclear if he personally tried a single jury trial while serving as an AUSA. Indeed, his only verifiable lead prosecutorial credit is to an indictment for a phone snatching case in 2011. - PhilVABlue comment on NLS
When Justin Fairfax surfaced as a candidate for Attorney general, he came across as an interloper. No one could cite his work with local committees in Northern Virginia or the DPVA. Nowhere in his own biography does he mention any involvement in local democratic organizations. He could have a pass for that if instead he had spent time with some other local community organization, but that does not appear the case either. Rather, he embellishes a rather mundane series of accomplishments.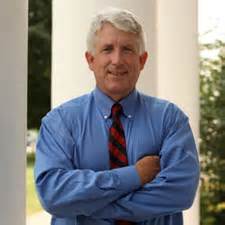 A
recent Not Larry Sabato story
on fundraising in the Democratic AG race prompted me to think out loud about the Attorney General's race.
First, let me start by expressing a bias -- I am really tired of Democrats running for Attorney General as though the Attorney General is the top prosecutor in the state. I am tired of it for three reasons:
1. It isn't true. The United States Attorney General is the top federal prosecutor; our federal criminal system puts the Attorney General in charge of every United States Attorney everywhere in the country. That is not the deal in Virginia, where prosecutorial powers are primarily given to the local Commonwealth's Attorneys, with no supervision from Richmond.
Our Attorney General's prosecutorial powers are laid out in just one section of the Virginia Code -- Va. Code section 2.2-511(A), which sets out 14 specific instances in which the Attorney General can prosecute. Six of those require the concurrence of the local Commonwealth's Attorney. In all other cases, the Code says, the AG only gets involved in criminal cases on appeal. Most of what the Attorney General does is to run a large law firm (the AG's office) that handles mainly civil cases.
2. In the long run, it's really bad politics. Republicans have been arguing since at least Richard Nixon's time that they are the party that is "tough on crime." When we campaign for AG within that frame, we are fighting on Republican turf. So not only are we at a competitive disadvantage, but this sort of campaign guarantees that no one ever argues to the public for smarter, rather than just tougher, criminal laws. When we fight the battle on Republican terms, we enshrine that prosecutorial view of the office in the public consciousness.
State Senator Mark Obenshain (R-26th) is proud to be on board with his former seatmate, Ken Cuccinelli. Carrying on a tradition of pursuing a personal social agenda rather than the people's business is his objective. Something old, something new, something borrowed could make Virginia's next Attorney General blue.
Politicians take license with the truth. They all do. Generally they pick an audience that is receptive and unwitting. Take George Romney's son and the 47% remark. So it really is as much a comment about Obenshain's disregard for the truth as it is a revelation about whom he appeals that he warmed up Virginia Beach Republicans with an adaptation of story told years ago by Paul Trible about his 5 ½ year old daughter. Obenshain's embellished version cast his own then 5 year old daughter, but moved the punch line venue to a children's sermon at his church. Nothing like "crafting" a story to embed the common experience of religious affiliation with your audience. Let them assume whatever they will.
"You're my friends. I share that embarrassing moment with you with the knowledge that you will keep that to yourselves and not share it any further." - Mark Obenshain.
Obenshain effectively reads and connects with a receptive (nee gullible) crowd. He told this audience that he recognized some of them from his visits to the local Victory office. He knew, he said, that all of them did everything they possibly could to make sure they won that election back in the fall. But election day came and the morning after it felt like they'd gotten a kick in the gut. He rallied them by telling them that they'd all made a choice to get back in the saddle afterwards instead of packing it in. That, he claimed, was evidence they were ready to continue the fight across Virginia.
"I had to think about what I had been engaged in the past couple of years and the wisdom and the importance of it. And it did not take me long to figure out that running for Attorney General in Virginia is more important now than it ever has been."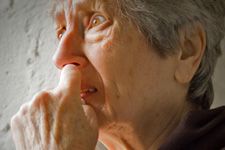 Your mother phones crying. Your ne'er do well sibling has threatened her; physically shaken her; demanded money. You phone social services and they visit discretely; see bruises. Mothers often blame themselves; she won't file a complaint. Ken Cuccinelli insists the abuser must be notified. Due process confers, he claims.
Objectivism actually explains such a misbegotten perception. In a narrow life experience such as Ken's, he simply hasn't had the exposure to reality required to develop a sophisticated perception of this situation. He is still in the "victim as perpetrator" phase of his maturity. You know, the one that explains why it is always the victim of rape at fault for the crime. Literally, his position is just as poisonous to the general welfare.
It is difficult enough to process and adjudicate elder abuse cases in Virginia without another obstacle. But here is one certified by our Attorney General:
Proposed changes to the regulation also provide the opportunity for an alleged perpetrator to request a review of the LDSS's investigation findings when the disposition is needs protective services and accepts, needs protective services and refuses or need for protective services no longer exists. These changes ensure that alleged perpetrators are guaranteed due process (emphasis added). - Agency Statement dated 5/16/2011
The comment period for this regulation ends this Friday. Everyone is encouraged to provide input through the Virginia Regulatory Town Hall comment process.
Please protest this inane application of due process and invitation to retaliation. Assist Ken with his continuing perceptual development and personal growth so that he might one day achieve that objectivist ideal.