See below for video and a few highlights (including from the invaluable VAPLAN) from Thursday's Virginia Senate Finance and Appropriations Committee Annual Meeting. P.S. Also,...
The financial reform bill passed by Congress includes restrictions on overdraft fees & limits "swipe fees" banks can charge stores. But the Senate blocked an
amendment from Sen. Tom Harkin (D-IA)
to restrict ATM fees.
So guess what? To protect its multibillion dollar profits, Citibank just sent me a letter that it's eliminating the thing that got me to sign up in the first place - free use of non-Citibank ATMs. Seemed like a good deal for both sides - Citibank got me to sign up & bank entirely online so it didn't have to waste money on a location or tellers, I got to use any ATM I wanted. Now Citibank is reneging on its end of the deal (and I'm keeping my eyes open for a new one - if anyone loves their bank, please recommend it in comments.)
But I'm one of the lucky ones. Citibank & other big banks are also jacking up fees for people who don't keep a high minimum balance or whose direct deposit is small. Those fees could reportedly reach up to $240 a year.
Obviously, if you can't afford to keep a minimum balance or your direct deposit is small, you're also going to be hit hardest by higher fees. Imagine losing your job & watching your checking account dwindle - only the lower it gets, the faster it evaporates thanks to minimum balance fees.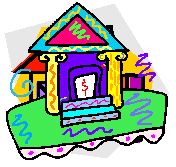 The righteous pontificators claim the housing bubble was the product of Barney, Fannie, Freddie, and policies that encouraged individual home ownership. Their perspective is that of millionaires without a nickel's worth of contemporary financial or life experience. Ethically corrupt lenders fostered liar's loans and the financial firewall of spurious derivatives.
There are many reasons why the real estate market is in the tank and that lenders are much more cautious than during the go-go days. But there is no good reason for the whipsaw lending environment that has turned the home buying experience into an undignified series of insults. Today's buyers are paying the bill for financial institutions that kept a blind eye to economic reality because they knew they could assign unwarranted risk away from themselves through derivatives. That combined with a very forgiving market created a highly risk tolerant environment that encouraged unwarranted loan approvals. Bob Brinker has it right when he says that never did the government tell lenders: "Go forth and make bad loans."
Recent experience is a contrast in then and now. A decade ago I purchased a home. Closing was a painless process that I should have paid more attention to, but was so easy I didn't give it a second thought. My wife and I were in and out of closing in less than an hour, no questions asked on either side of the table. Last fall, we decided to relocate and began a painful and disheartening journey through Virginia culminating in a tortuous and insulting process that had us very close to just walking away.