Advertisement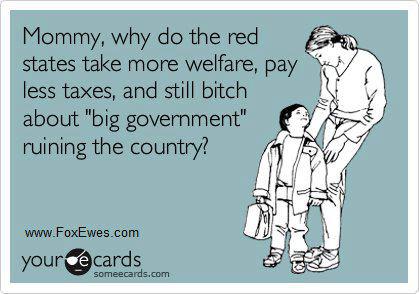 Here are a few Virginia (and national) news headlines, political and otherwise, for Sunday, December 30.
*'Come together' breaks Washington apart ("The two parties are not equivalent right now. The two sides are not the same. If you want Washington to come together, you need to make it painful for those who are breaking it apart. Telling both sides to come together when it's predominantly one side breaking the negotiations apart actually makes it easier on those who're refusing to compromise.")

*Lawmakers trade 'fiscal cliff' offers into the night

*'Cliff' looms for Va. as well, report warns

*With no 'cliff' deal in sight, sequestration all but certain

*Why the Economy Needs Tax Reform ("The main problem is that the current tax code is incapable of raising the revenue needed to pay for the goods and services of government." and "The big obstacle to comprehensive tax reform is the persistent Republican myth that spending cuts alone can achieve economic and budget goals.")

*Virginia's Senators Waiting for 'Fiscal Cliff' Vote

*Schapiro: New Year's wish list for the Va. Capitol crowd ("Dominion chief Tom Farrell: To run the General Assembly as the wholly owned Dominion subsidiary it is rather than the charity it's become.")

*'Apolitical' Webb leaves Senate with legacy of action

*Tracking McDonnell's campaign promises

*Va. tea parties yet to score statewide victory

*McDonnell's "Solution" That Solves Nothing ("We elected him to lead, to be bold, to make government work. We didn't elect him to cave into the know-nothings of his own party.")

*Editorial: The right limits on gun rights

*The region's top five stories of 2012

*A turning point for death penalty?

*House District #58

*Taxes and the Urban Mobility Revolution (Interesting article by James Bacon, in part about Tim Hugo's idea, completely brain dead in my opinion, to eliminate Virginia's gasoline tax and replace it with a 0.9% increase in the state sales tax. Blech.)

*Hampton Roads officials: 2012 'a terrific year' for job creation

*Based in Norfolk, PETA leader can still rattle cages worldwide

*D.C. area forecast: Cold wind today with a few chances for flakes this week

There's no paywall on Blue Virginia, and we definitely want to keep it that way! If you want to help support our work, you can donate here - thanks!
Also, you can
sign up for our weekly email list here
.