Advertisement

( – promoted by lowkell)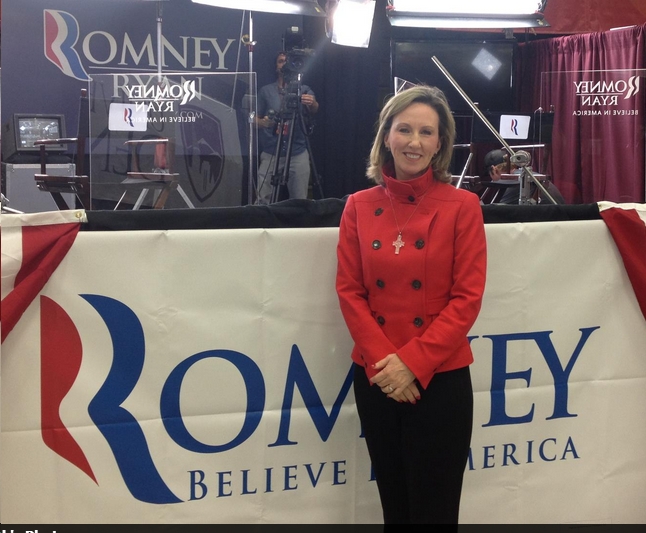 LOUDOUN, Va. – Marking the beginning of Women's Health Week, Gov. Terry McAuliffe continued Democratic leadership in protecting women's heath and women's right to make medical decisions for themselves.

McAuliffe vowed to shake up the Virginia Board of Health, appointing five new members and asking the board to review the TRAP regulations that have caused five Virginia women's health clinics to shut down in recent years. [1]
In 2011 Barbara Comstock voted to impose the TRAP regulations on all of Virginia's women's health clinics. [2]
Comstock's support of TRAP regulations in Virginia is just the beginning of her anti-women's health record.
Comstock has repeatedly vowed to support repealing Roe v. Wade, making abortion a crime, and endangering the lives of millions of Americans. [3]
Comstock is a member of the Susan B. Anthony List, an organization devoted to ultimately "end abortion" in the United States. [4]
The List defended disgraced Senate candidate then-Congressman Todd Akin, who said that if a women is "legitimately rape[d], the female body has ways to try to shut that whole thing down." The List stated: "What Todd Akin . . . said, what they meant was not wrong. In fact, they were taking a very courageous stand." [5]
Comstock's endorsement list includes some of the most extreme anti-women's health voices in the Republican Party:
• Sen. Dick Black, famous for passing out plastic fetuses like his business card. When Black was elected to the Senate, the body was forced to ban props in order to enforce the decorum of the Senate. [6]
• Del. Dave Albo, who once described on the House Floor that his wife would not sleep with him due to his position on forced, medically unnecessary, transvaginal ultrasounds of Virginia women. [7]
• Sen. Mark Obenshain, who sponsored a bill to criminalize women who experienced miscarriages; requiring women to report a miscarriage to police within 24 hours or face arrest. [8]
• Right-wing talk show host and well known misogynist Mark Levin, who mocked the National Organization of Women calling it the "National Organization of Ugly Women." [9]
• Notorious rabble-rouser and talk show host Sean Hannity, who, rather than supporting birth control coverage for women, advocated for listeners to "adopt-a-woman" instead. [10]
Finally, the Washington Post recently editorialized that Comstock was a "sycophant to [Rush] Limbaugh" a man the Post characterized as "a vicious polemicist with a flair for toxic misogyny." [11]
Limbaugh recently received the nation's collective wrath after he made a demeaning remark regarding Sandra Fluke, a young college student who testified in support of birth control for women. [12]
Limbaugh:

"What does it say about the college co-ed Sandra Fluke, who goes before a congressional committee and essentially says that she must be paid to have sex, what does that make her? It makes her a slut, right? It makes her a prostitute. She wants to be paid to have sex. She's having so much sex she can't afford the contraception. She wants you and me and the taxpayers to pay her to have sex. What does that make us? We're the pimps."
Comstock's record stands in contrast to Supervisor John Foust, who understands the need for women's health clinics, and supports the right for women to make their own health decisions.
Voters of the 10th Congressional District have a clear choice in the November election. One candidate, Barbara Comstock, is anti-women's health. The other candidate, Supervisor John Foust, is pro-women's health.
###
Citations:

1] [Virginian-Pilot: May 12, 2014] [

2] [HB 924 McDougle, TRAP Bill] [

3] [YouTube: Comstock Video] [

4] [SBA List Mission Statement] [

[5] [Frankfort Times, December 27, 2012]

6] [HuffPost: Dick Black, Va. GOP Lawmaker, Compares Abortion to Holocaust] [

7] [WasPost: Albo: Ultrasound Talk Ruined Romantic Night] [

8] [Salon: GOP AG tried to force women to report…] [

9] [Media Matters: Mark Levin] [

10] [DailyKos: Sean Hannity 'Adopt a Woman'] [

11] [WashPost: Northern Virginia lurches to the right] [

12] [The Wire: Sandra Fluke is Haunting Limbaugh] [
There's no paywall on Blue Virginia, and we definitely want to keep it that way! If you want to help support our work, you can donate here - thanks!
Also, you can
sign up for our weekly email list here
.