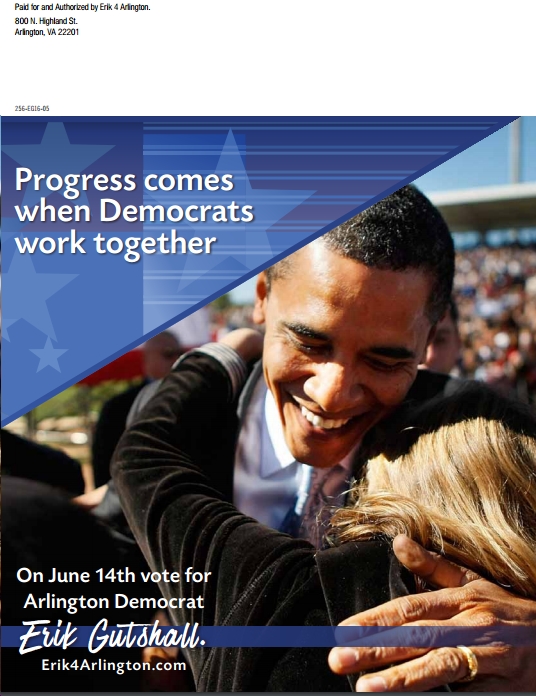 Erik Gutshall's progressive, Democratic campaign for Arlington County Board also argues, accurately, that incumbent Libby Garvey: a) refused to support Democrat Rip Sullivan for House of Delegates in 2014 over Republican Dave Foster; b) received $500 this year from former Rep. Tom Davis (R); c) said in 2013 that "there is not a Democratic candidate  that can do what needs to be done for Arlington;" and d) recently refused to commit to supporting Democratic nominees over Republicans or independents going forward.
To me, that last one should be an automatic disqualification for any Democrat to receive the Democratic Party's nomination (and support), end of story. Same thing for Republicans, by the way; why should they endorse and/or support a candidate who won't pledge to support Republicans going forward, and has previously endorsed a Democrat over a Republican? That would make no sense whatsoever, IMHO.
By the way, just for the record, is a statement is accurate, it's really hard to see how it's "negative campaigning." Like, if I say that Ken Cuccinelli is a climate-science-denying, far-right-wing extremist, is that "negative" or "accurate?" I'd argue it's accurate. Or, if I say that Libby Garvey supported a Republican (John Vihstadt) over the Democratic nominee (Alan Howze), that's also accurate. Etc, etc.