Advertisement

As a candidate for governor last year, Ralph Northam promised repeatedly (e.g., see here for video from a September 2017 debate with Ed Gillespie) that if built, the Atlantic Coast Pipeline and Mountain Valley Pipeline would be done in an "environmentally responsible" way, following "the science" and "the law," etc. Since he became governor, Northam has made similar claims, such as in late April, when he said "we're using some of the most stringent parameters environmentally that have ever been used for these projects in Virginia."
So now that the pipelines are being built, how's that all working out? Here are some photos and videos (by Appalachians Against Pipelines, Little Teel Crossing, Preserve Floyd, the Blue Ridge Environmental Defense League, etc.) from the past few days…judge for yourself whether Northam was telling the truth or not.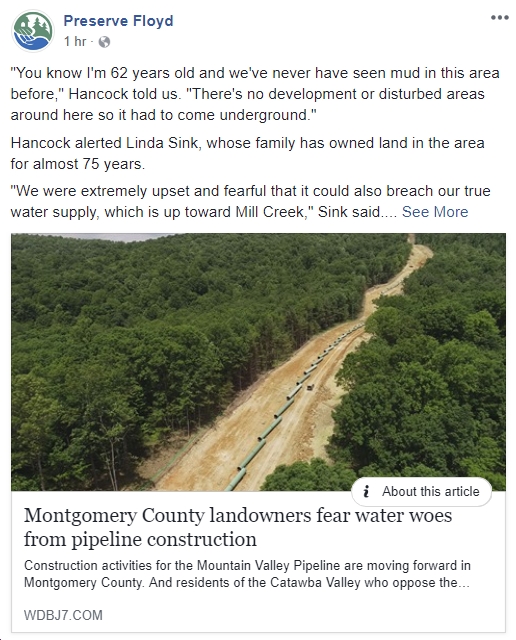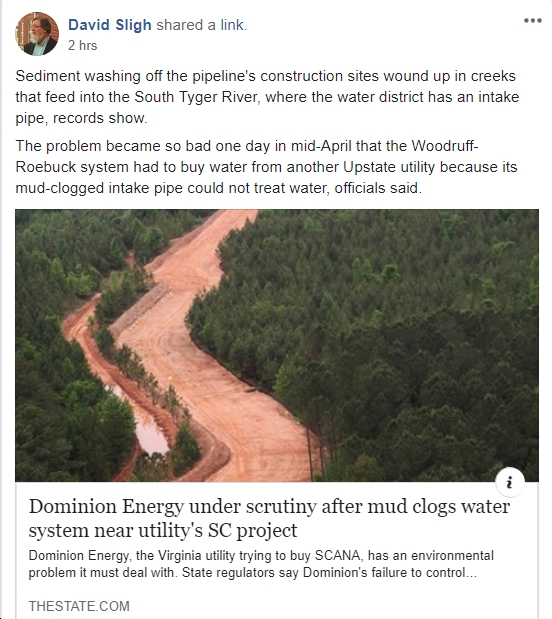 "Erosion along the route. Heavy machinery repeated tracks has created massive amounts of mud and silt, which runs directly into creeks and other waterways. The company's erosion and sediment permits are currently being challenged in court."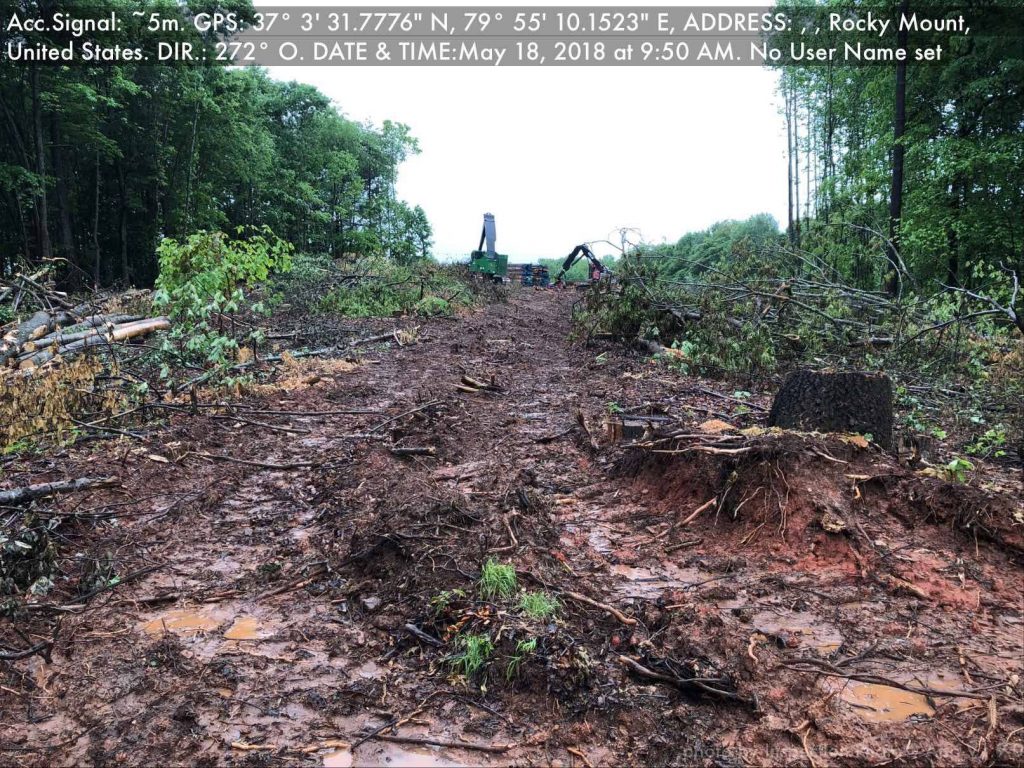 "The creeks have been full of mud and silt. MVP's cutting, digging, and traffic combined with heavy rain caused massive erosion and sediment issues this past week."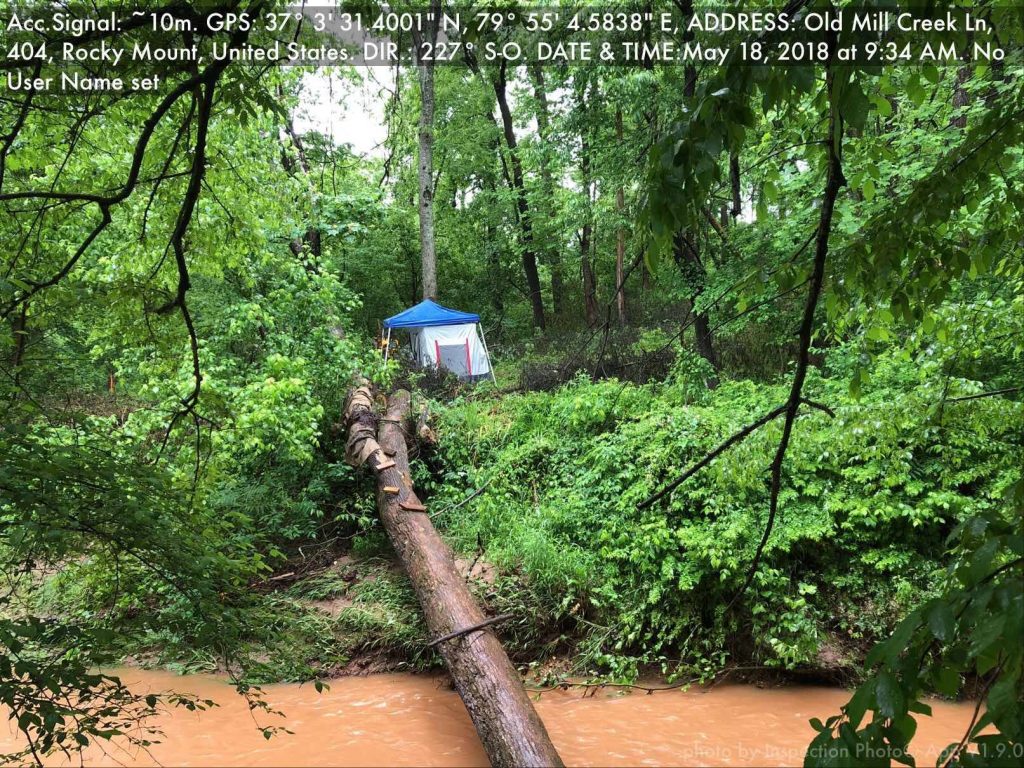 "Ink is perched in a tree just behind the center oak (large whitish tree in middle of photo)."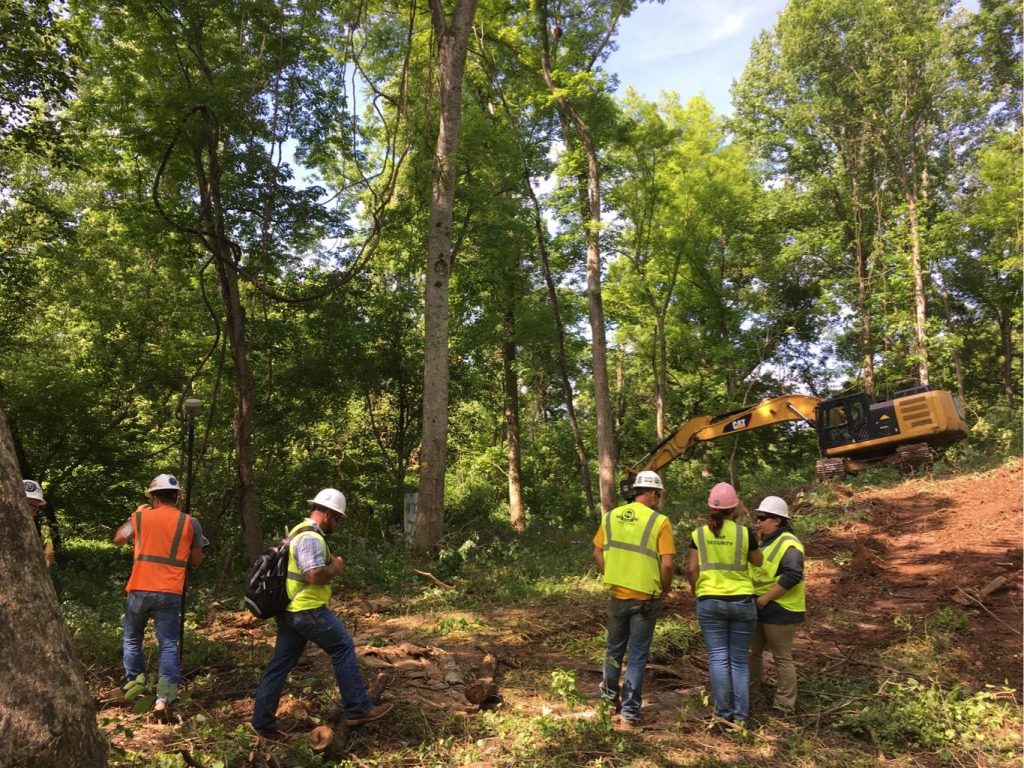 "MVP continues to cut just yards away from the tree sitter as community members watch from just across the creek. Hours ago this land was full of life. The difference is stark."

"They are cutting giant trees 15 feet from the sit! Make it known that MVP has no regard to the saftey of the tree sitter. #noMVP"
"Devastation in Franklin County"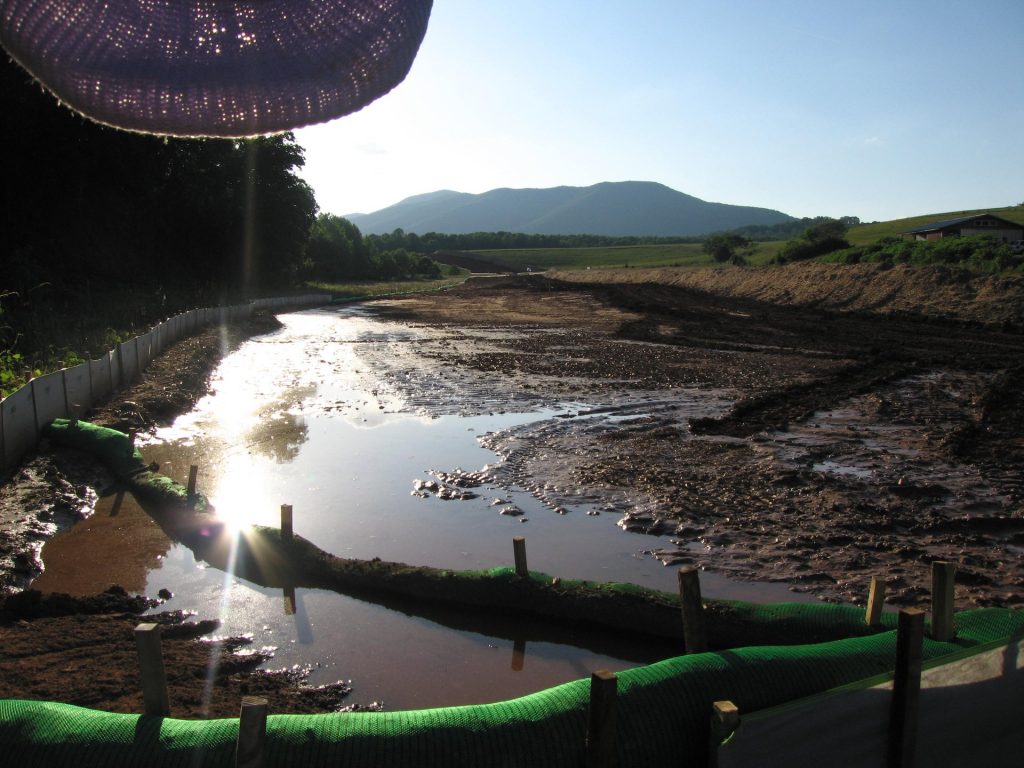 "Photos from Franklin County, VA. This is a paved state road, Cahas Mountain Road covered in sediment from tree clearing. Locals on the scene say the mud is 12" to 18" thick. The road is closed. The nearby creek is running red. Governor of Virginia we told you and VADEQ you can't hold the soils on our steep mountain slopes. #NoMVP photos by Emily Beckner Guilliams"

There's no paywall on Blue Virginia, and we definitely want to keep it that way! If you want to help support our work, you can donate here - thanks!
Also, you can
sign up for our weekly email list here
.