Advertisement

Check out the following press release from "For Our Families"/ProgressVA. Also, see below the press release for clear evidence why Scott Taylor is an embarrassment who needs to be replaced this November by Elaine Luria.
NEW AD: Virginia Beach Veteran Finds Congressman Scott 
Taylor

 "Unpatriotic for Pulling the Rug Out From Under Hard-Working Americans"

Testimonial Features Veteran Fed Up with Taylor's Betrayal of Fellow 2nd District Constituents

Virginia Beach, VA – A local veteran is fed up with Congressman Scott Taylor's betrayal of 2nd District constituents. Michael Link of Virginia Beach served 23 years in the U.S. military and spoke out in a video released by For Our Families where he called out his Congressman, Republican Scott Taylor, for failing to pay his debts on time. The Virginian-Pilot recently exposed the fact that Taylor failed to pay nearly $12,000 in taxes on different rental properties around Hampton Roads.
"I also have property here in Virginia Beach—and I pay my taxes on time," Link explains in the video. "Everybody in the military knows that they have to pay their debts. I don't understand why Scott Taylor wouldn't be paying his."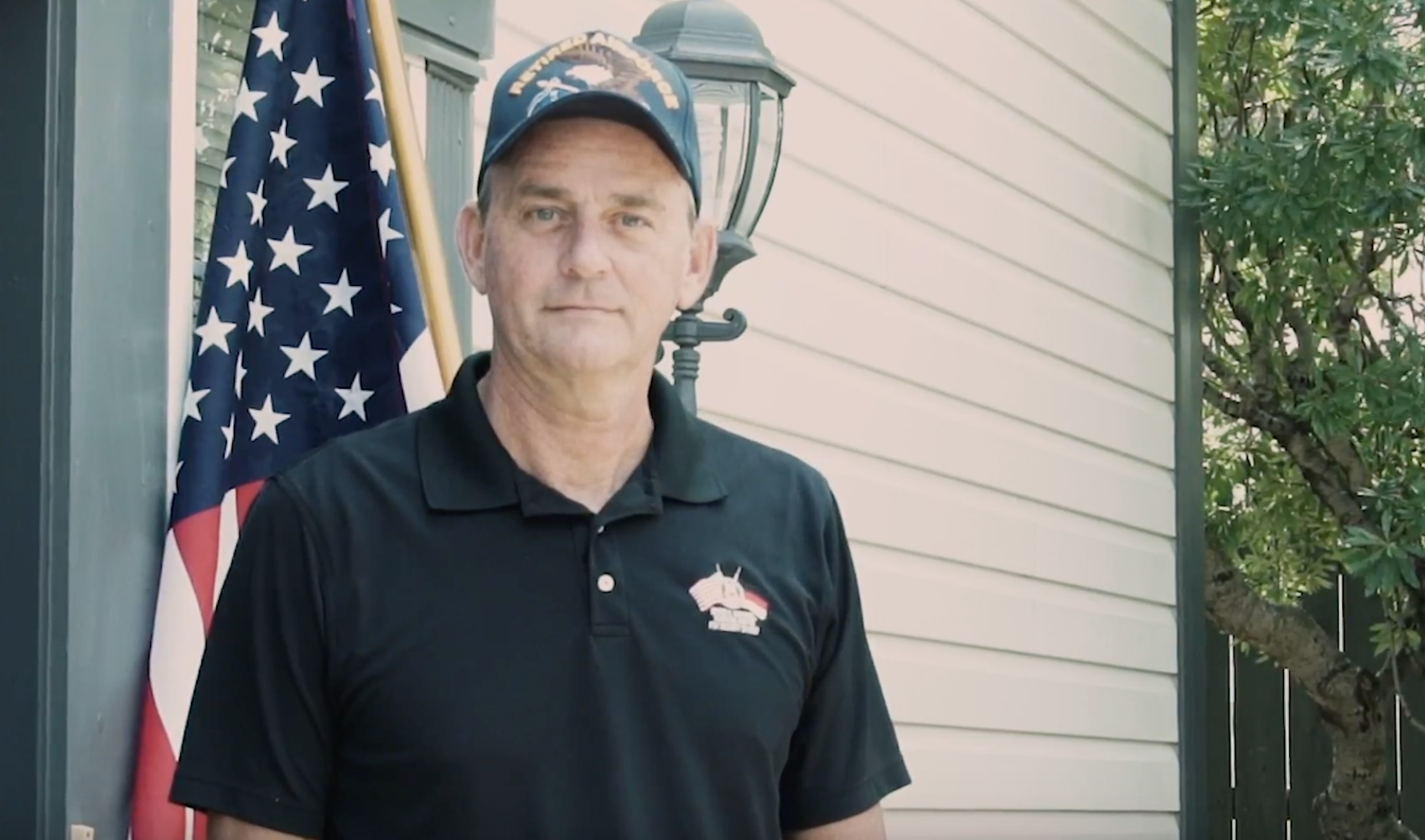 Link served in the U.S. Air Force as a Russian linguist for 15 years before moving on to work for the Army and Navy. He retired to Virginia Beach ten years ago. As a constituent of Scott Taylor, Link grew frustrated over Taylor's posturing as a moderate, while regularly voting in line with the Trump administration.
Representative Taylor voted with his fellow Republicans last December to award tax breaks for the richest one percent of Americans and wealthy corporations. As a man who loves his country, Link saw it as his duty to hold Taylor accountable for his actions.
"[Representative Taylor] voted for tax cuts for the super rich, for the millionaires and billionaires in this country. People like me, and people who are even poorer than I, are having a hard time," Link said. "Those tax cuts don't trickle down to us. They're just peanuts for us."
You can watch the ad here.
***************************
He huffs, he puffs, and he tweets.

But @Scotttaylorva refuses to come clean and tell his #VA02 voters whether or not he will campaign with @CoreyStewartVA.

Answer the question, sir… your constituents deserve to know where you stand. pic.twitter.com/IbwjCiwmDQ

— Virginia Democrats (@vademocrats) July 3, 2018
Apparently, Congressman Scott Taylor (R-VA) believes candidates endorsing Neo-Nazis is "irrelevant". https://t.co/nn2KwfF0On https://t.co/h7kiO8ZBkV

— Matt Rogers (@Politidope) July 3, 2018
And we appreciate all your evasive tweets! Thanks for making it clear you won't answer a simple question. Voters love that! https://t.co/ZijJdyrads

— Virginia Democrats (@vademocrats) July 3, 2018
Oh hi Congressman! Your record now includes refusing to condemn @CoreyStewartVA. https://t.co/0hUMM95Law

— Virginia Democrats (@vademocrats) July 3, 2018
There's no paywall on Blue Virginia, and we definitely want to keep it that way! If you want to help support our work, you can donate here - thanks!
Also, you can
sign up for our weekly email list here
.