What the heck is going on in HD76 (96% in Suffolk City, 4% in Chesapeake City), which Chaz Nuttycombe had rated as a Likely Democratic pickup? According to VPAP's list of qualified candidates, which just came out a few hours ago,
"In HD 87 [sic – should be HD 76], Democrat Clint Jenkins did not qualify, leaving House Appropriations Chair Chris Jones (R-Suffolk) with no opponent."
Wuuuut?  See below for Chaz's reaction, which basically sums up my feelings as well. Meanwhile, I'm trying to find out more information about how on earth the Democratic candidate didn't end up qualifying in an overwhelmingly blue district (after new, racially "unpacked" lines were put in place) that Tim Kaine won 62%-37% last November, that Ralph Northam won 60%-39% in November 2017, that Hillary Clinton won by 13 points in November 2016, etc.  Ugh.
P.S. I'm not sure what VPAP's tweet (see below) that "our understanding is this issue will be resolved in the near future" is referring to.
P.P.S. Overall, there are very few Virginia General Assembly seats, currently held by Republicans, that are not being contested by Democrats.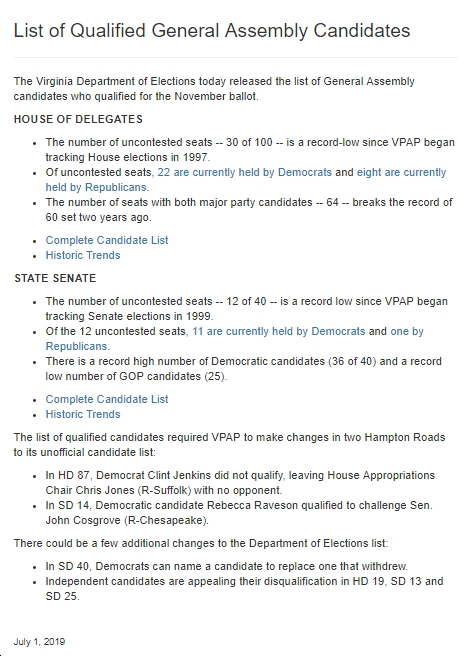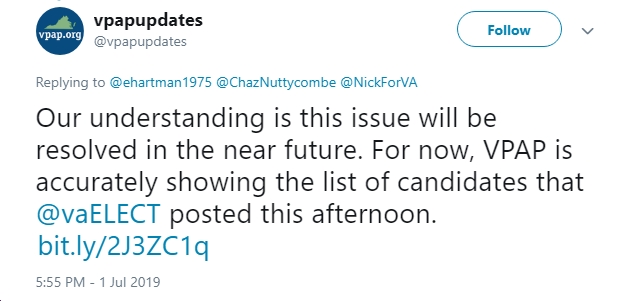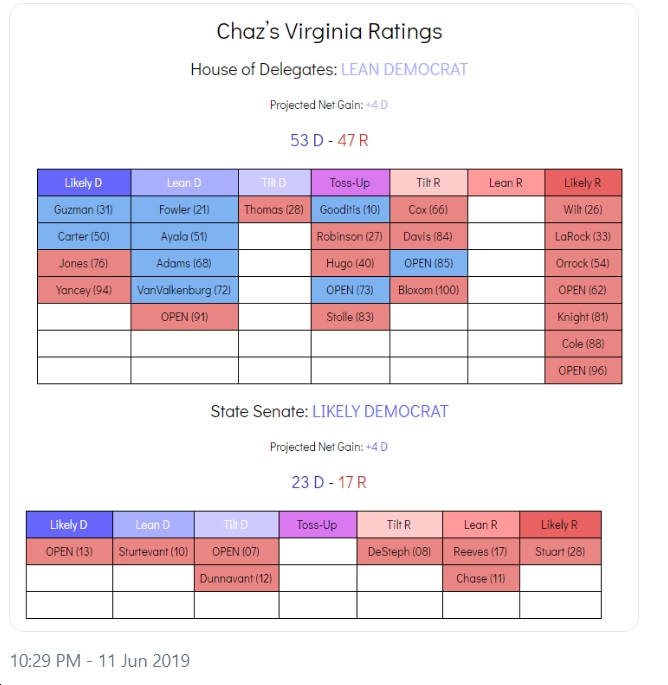 UPDATE: Check out the following posts from the past few days by Clinton Jenkins, who was supposed to be the Democratic nominee, and who certainly seemed to be an active candidate busy fundraising, attending the Women's Summit, etc. I'm really confused here as to what's going on exactly.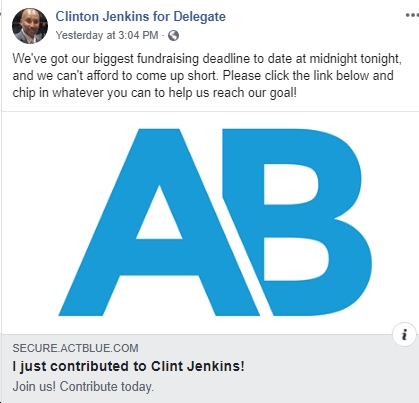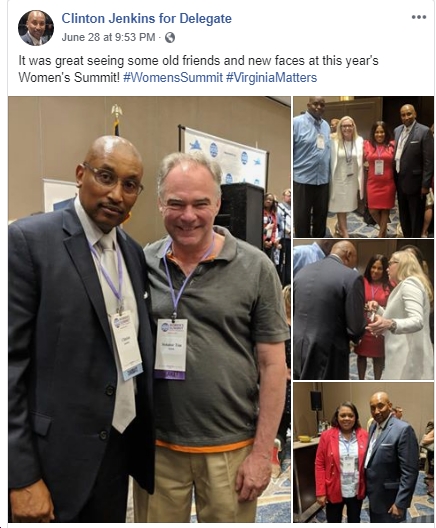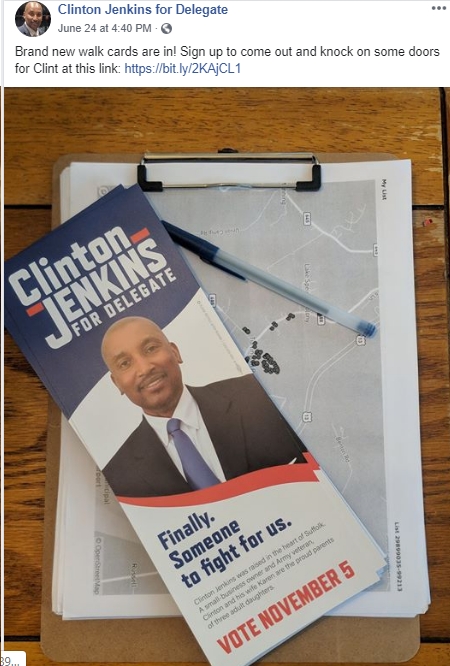 UPDATE #2: Chaz downgrades the chances of the Dems taking back the Virginia House of Delegates. Ugh.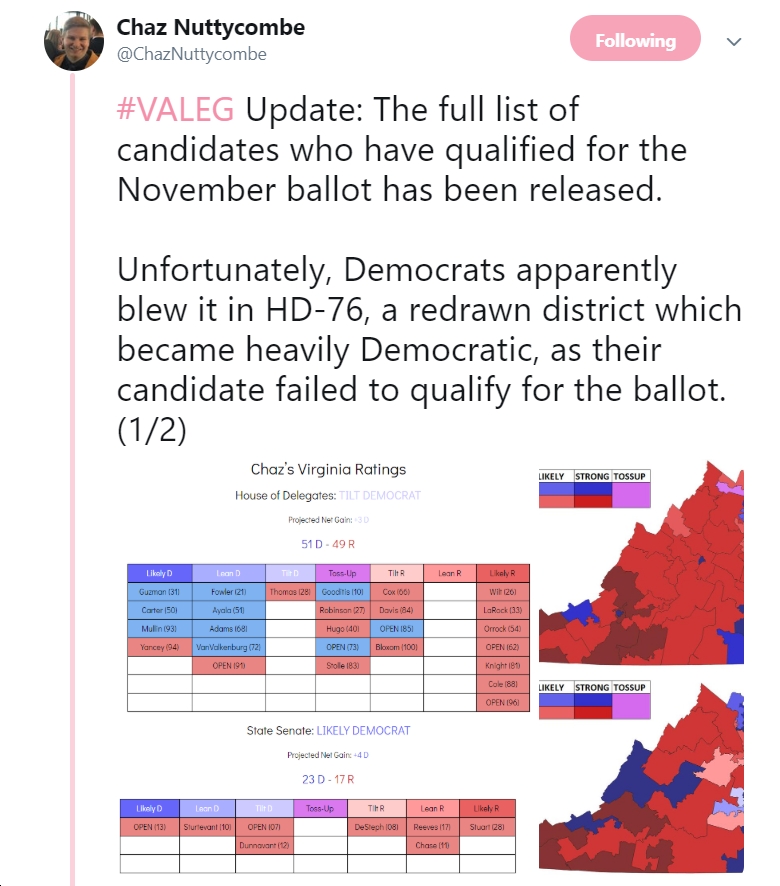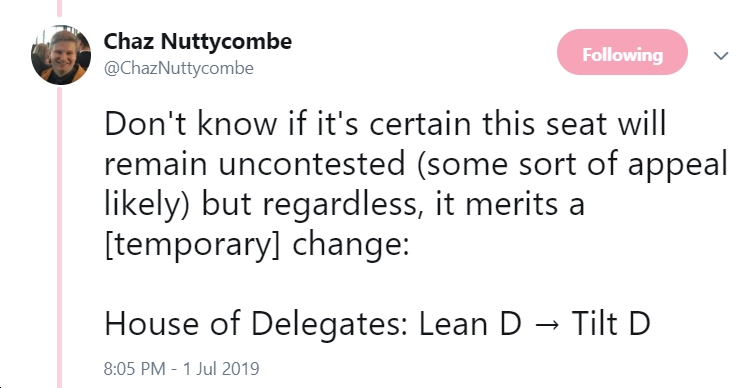 UPDATE 11:13 am Tuesday: Looks like Jenkins is back on the ballot…phew!