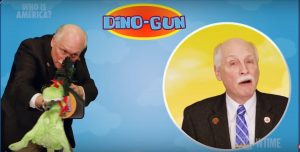 by Ailurophile
Bob Matson, the Republican candidate for Henrico Sheriff, has eagerly sought and now received an endorsement – and a highly enthusiastic one – from the extremist gun lobby group, Virginia Citizens Defense League.  You may remember that their President, Philip Van Cleave, was hilariously (and scarily) pranked by Sacha Baron Cohen (video) into agreeing that toddlers should be armed with "gunimals" and taught to kill.
The VCDL proudly claims to have halted over 100 gun control bills and to be "the only organization to get pro gun bills introduced in every legislative session since 1997."  From the ardor of their endorsement, there seems to be a serious bromance going on between Matson and these lobbyists.  I mean "aggressive courting?"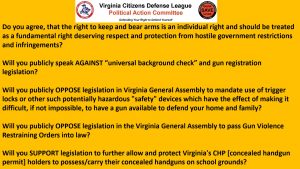 Here is a partial list of the questions Bob Matson answered in a way so thrilling to the VCDL (candidates' answers are not on the website).  The full survey can be found here.
Fortunately, Henrico voters have a great alternative in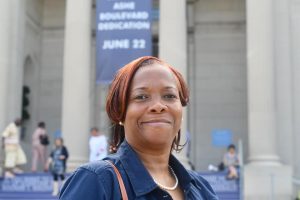 Democrat Alisa Gregory (WEBSITE), and VA 7th for Progress is pleased to offer a matching fund drive in support of her campaign.  Alisa was the first woman to serve as Chief Deputy in the Henrico Sheriff's Office and has since promoted to Undersheriff and Colonel.  She aims to reduce crowding in jails by working with judges and the Commonwealth's Attorney to find alternatives for non-violent offenders.  Alisa is also sensitive to the particular issues involved with the rapidly-growing population of female inmates, and believes in developing programs to reduce recidivism.  She wants to take of her staff, too, by creating possibilities for their professional development.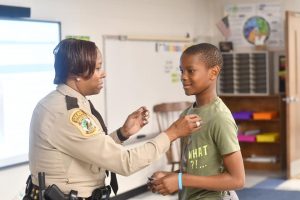 Republicans have held this seat for a very long time and they will fight hard to keep it.  In supporting Colonel Alisa Gregory, we can help to create a more productive environment for both staff and inmates and a more humane path for non-violent offenders, and thus reduce recidivism.
Please help VA 7t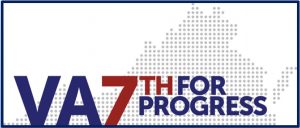 h for Progress help Alisa Gregory win this thing!  Your $5-10 contribution will double in value and will be immensely useful to her campaign.