Earlier today, reporter Jake Sherman tweeted: "Corporate America is moving against republicans here. Massive storyline." Sherman referenced this Bloomberg story, which reports:
Marriott International Inc. will suspend donations to Republican senators who voted against certifying President-elect Joe Biden, after considering the "destructive events" at the Capitol last week.
[…]
Blue Cross Blue Shield Association, a network of insurers, and Commerce Bank owner Commerce Bancshares Inc. also told Popular Information that they are suspending all support to lawmakers who challenged the Electoral College results.
Stopping short of vowing to suspend donations, Bank of America Corp., Ford Motor Co. and AT&T Inc. said they will take recent events into consideration before any future donations. CVS Health Corp., Exxon Mobil Corp. and some other donors said they are reviewing their polices on political giving.
Of course, this is yet another case of "too little, too late" by these big corporations, who *months ago* should have cut off donations to politicians trying to overturn the election, as well as to media figures (e.g., Tucker Carlson, Sean Hannity, Rush Limbaugh) who were fanning the flames.
So now, after all those lies and all that sedition led to the horrific events we witnessed on Wednesday at the U.S. Capitol, at least *some* companies are reconsidering and/or cutting off donations to Republicans who voted against certifying President-Elect Biden's clear and decisive victory. That's a start, but it can't just be sporadic or a "one-off"; it has to be systematic and permanent. Here in Virginia, of course, we've got a few of those seditionist politicians ourselves – namely, Reps. Rob Wittman (R-VA01), Bob Good (R-VA05), Ben Cline (R-VA06) and Morgan Griffith (R-VA09). Recall that every one of these guys has pushed to overturn the 2020 election results. For more information on that topic, see Several VA01 Dem Committees Request That Speaker Pelosi Move to Expel Rep. Rob Wittman (R-VA01) For His "repeated actions in furtherance of the overthrow of the lawful government of the United States"; Wittman says he'll join GOP challenge of electoral college vote declaring Biden's victory; Reps. Rob Wittman (R-VA01), Ben Cline (R-VA06) Join Amicus Brief Supporting Efforts to Overthrow Election Results; Professor Larry Sabato: "Great job, voters in VA-5. You elected a real loony toon."; etc.
So who are these guys' big corporate donors? See below for info on three of them – Wittman, Cline and Griffith – from Open Secrets, and let these corporations know that you don't appreciate them backing these seditionists financially…
Rep. Rob Wittman (R-VA01) is backed by Northrop Grumman, Seafarers International Union (not a corporation, obviously, but a union, which makes it particularly disappointing), Lockheed Martin, Honeywell International, Dominion Energy, the National Auto Dealers Association, General Dynamics, Anheuser-Busch, Boeing, etc. They all need to cut Wittman off, ASAP.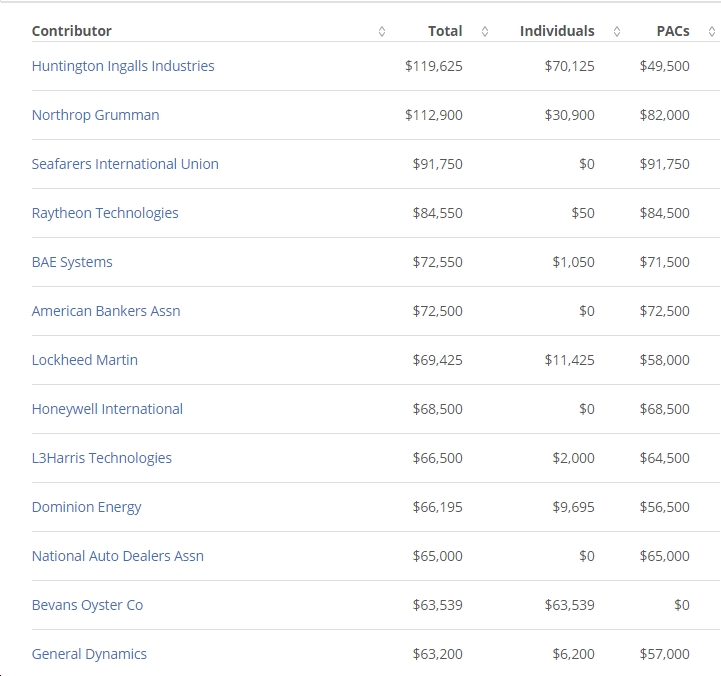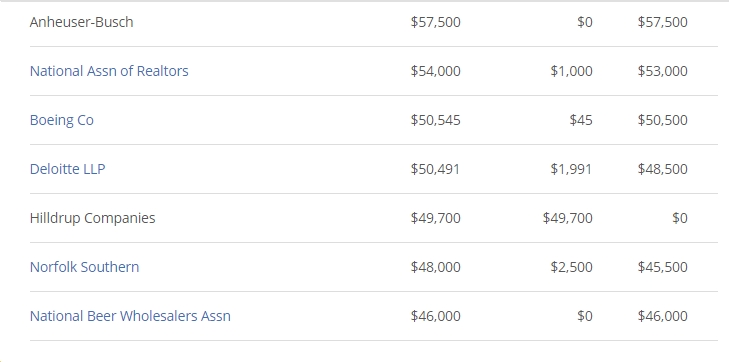 Rep. Ben Cline (R-VA06) is backed by AT&T, the American Bankers Association,  the National Auto Dealers Association, Dominion Energy, etc. All need to cut him off, permanently.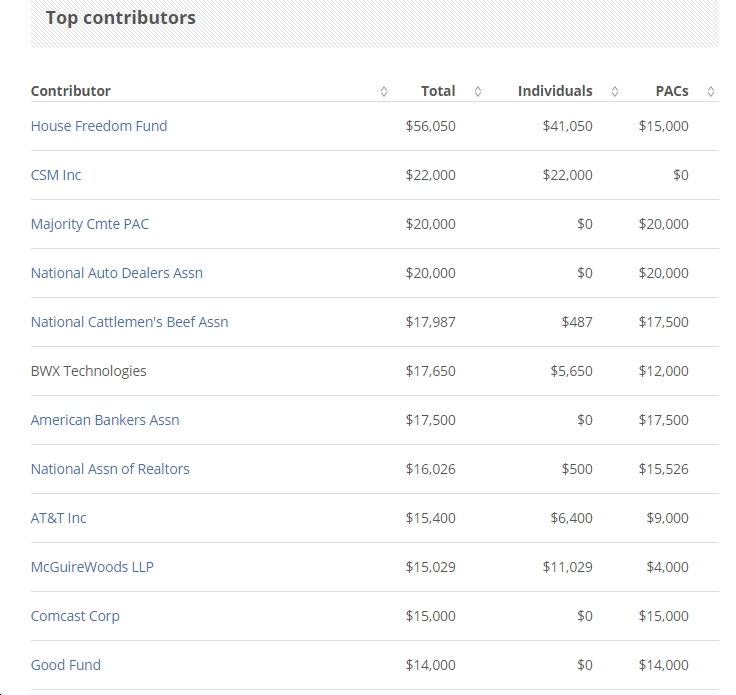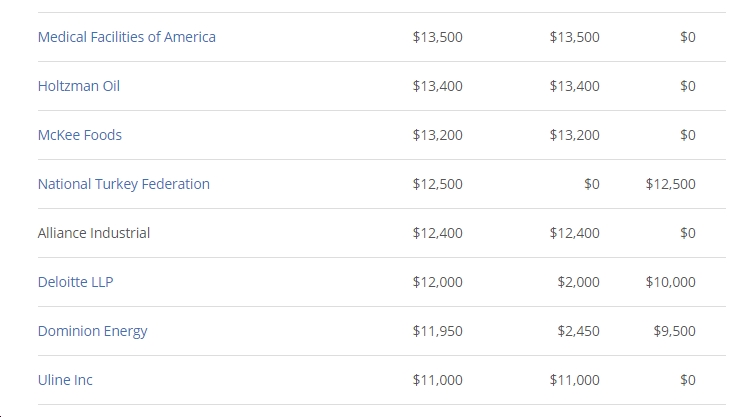 Rep. Morgan Griffith (R-VA09) is backed by Norfolk Southern, Alpha Natural Resources, the National Auto Dealers Association, Dominion Energy, Altria, the National Rural Electric Cooperative Association, Comcast, etc. They all need to withdraw their financial backing for this seditionist immediately and permanently.