With the crucial SD07 special election in Virginia Beach taking place this coming Tuesday, today's the final day for in-person absentee voting.  As I wrote a few weeks ago, this special election matters a lot, for a bunch of reasons, including:
It's a competitive, "purple" district that's most definitely winnable for Democrats.
If Democrats DO win it, we'll increase our slim majority in the State Senate from its current 21-18 (with the Kiggans vacancy) to 22-18. If we lose it, however, the margin will be just 21-19, with at least one of those 21 Democrats (Joe Morrissey) not completely reliable on women's reproductive freedom.
When State Senator Jennifer McClellan wins the special election for Rep. Donald McEachin (D-VA04)'s U.S. House seat on February 21 (which is after session, but still, we need to worry about the "reconvene"/"veto session," etc.), that could mean Democrats' already narrow majority could dip as low as 20-19, which would mean that if Democrats lose a single Senator on pretty much any vote, they'll lose that vote, especially given that LG Winsome Sears (R) would break any ties…shuddderrrr.
The contrast between the two candidates couldn't really be greater, with  Democrat Aaron Rouse saying "he will fiercely defend a woman's right to choose, voting rights and criminal justice reform," while Republican Kevin Adams "says he supports Gov. Glenn Youngkin's agenda" and also is an anti-abortion hardliner (e.g., he volunteered at a "crisis pregnancy center" "run by anti-abortion activists" and praised a poem by the notorious Roy Moore which said, "Too soft to place a killer in a well deserved tomb, But brave enough to kill a baby before he leaves the womb."). Oh, and Adams made a "special guest appearance" at a rally organized by an anti-democracy, Trumpist, "Big Lie" group with ties to Michael Flynn, Roger Stone, etc. Horrifying.
Now, think about the issues you care about, as well as the literally HUNDREDS of pieces of progressive legislation signed into law by Gov. Ralph Northam in 2020-2021, and then think about the prospect of much if not all of that being rolled back by a right-wing-Republican "trifecta." Horrifying, right? Yep. Which is why it's so important that we all don't treat the SD7 special election as some sort of afterthought, or something that doesn't impact ALL OF US.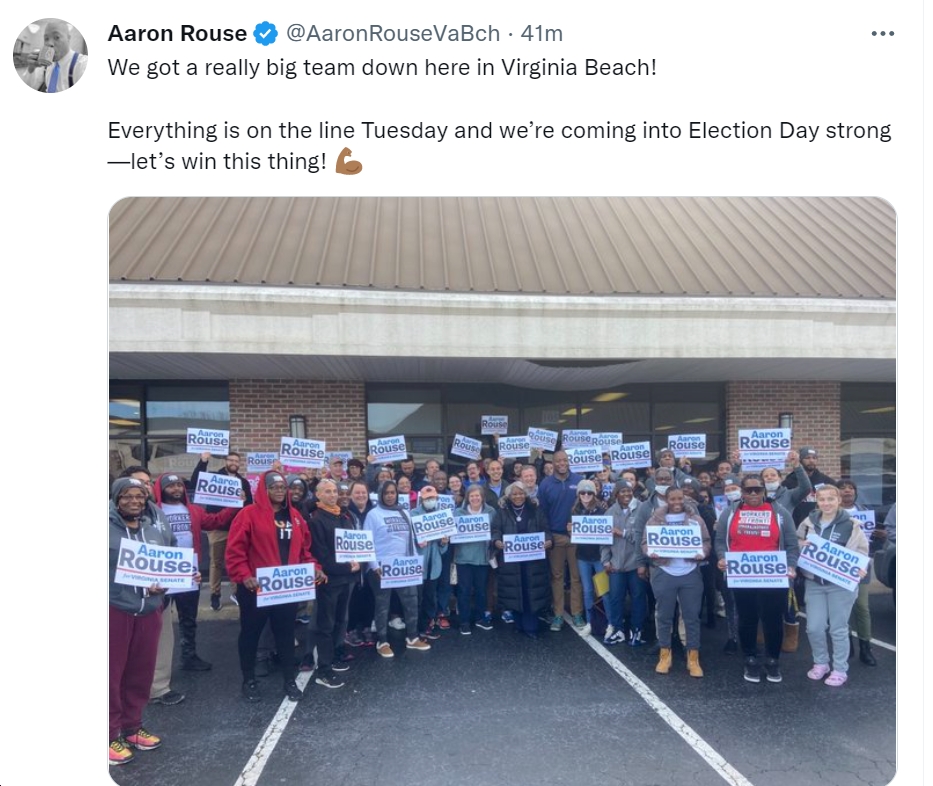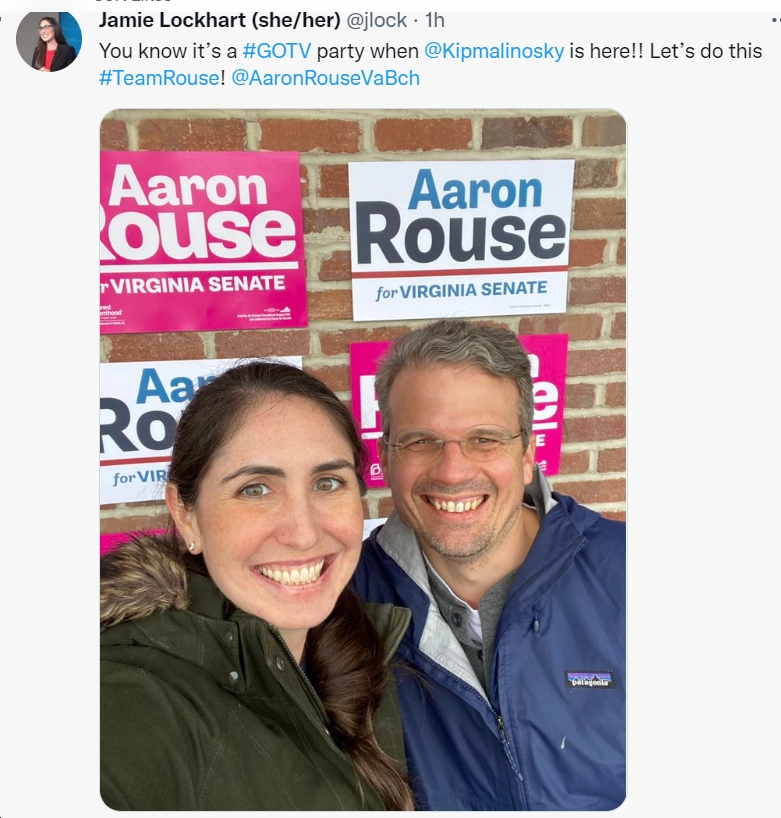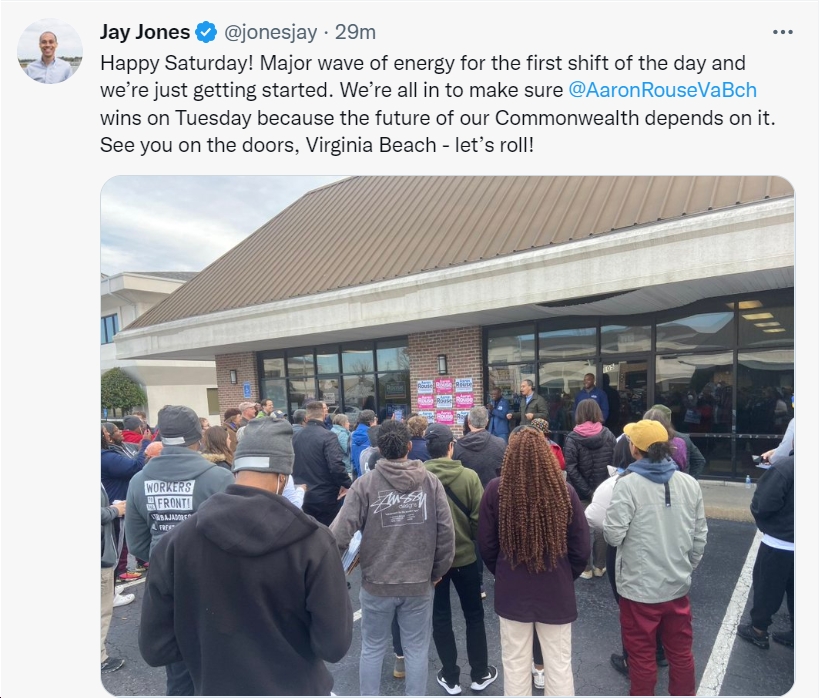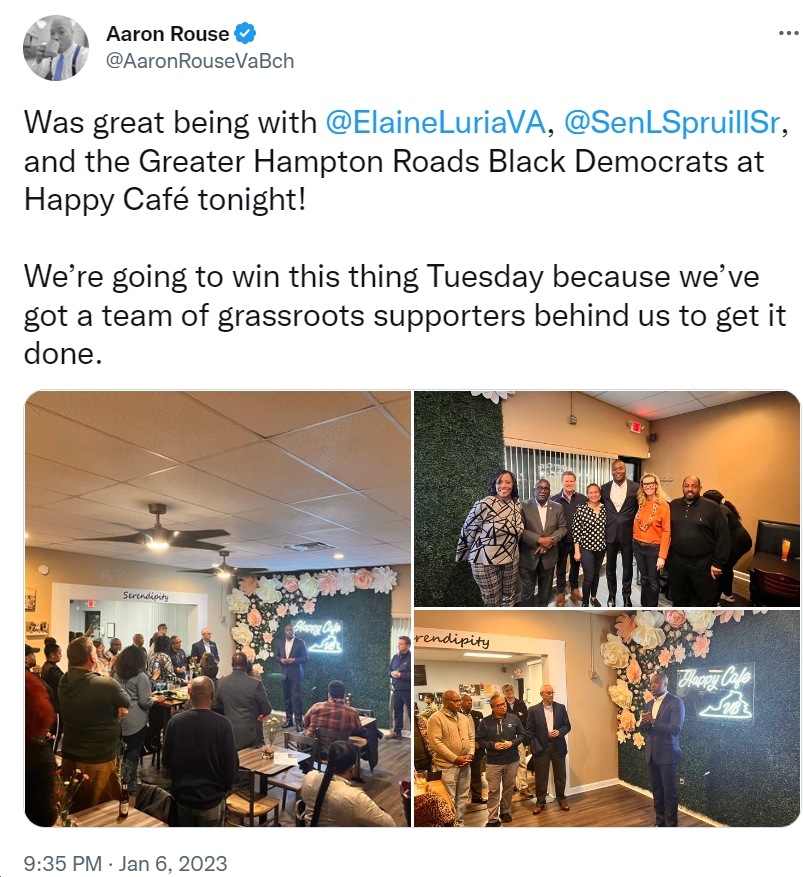 We endorsed Aaron Rouse for the special election for SD 7 in Virginia Beach on Jan 10. Rouse is a former NFL player and current VA Beach Councilmember who supports climate policies that increase resilience to flooding and help transition the state to renewable energy. pic.twitter.com/uA86vE9DDI

— CCAN Action Fund (@CCANActionFund) January 7, 2023