(Cross-posted at my Substack – please subscribe for free – Kindler)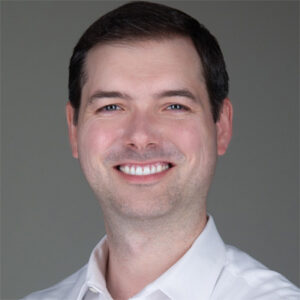 While Republicans sow chaos from the U.S. House to our local schools, motivated by power, ego and the most cynical brand of politics, Democrats remain the one party left for Americans who seek representatives dedicated to public service.  Joshua Thomas, the Democratic nominee for Virginia State Delegate from House District 21 in suburban Prince William County, exemplifies this commitment.  He is in one of the key Virginia General Assembly races that will determine if Dems can stop Governor Glenn Youngkin from gaining the power to become the next Ron DeSantis.
Thomas' response to the September 11th attacks was to enlist in the Marines, for which he spent five years leading troops in Afghanistan and the Middle East.  He went from the battlefield to law school at the College of William and Mary, where, according to his website, "he learned how to use the law to help small businesses, build homes and defend those that need it most." He also joined Virginia's Medical Reserve Corps to combat COVID when the pandemic was raging.
His positions on the issues are practical, appropriately detailed and focused on helping people.  To provide a few excerpts from the Priorities section of his website:
Education:

"While Republicans in Richmond are busy attacking education, teachers, and even banning books, Josh will fight so that children are able to attend schools that are fully funded and staffed with qualified teachers who are paid what they deserve…and…are treated with the respect they deserve."

Women's rights:

"Josh believes that it is our responsibility to ensure that Virginia is a safe and welcoming place for women. He will fight against any attempts to restrict women's access to reproductive healthcare, and will work to expand access to affordable and comprehensive healthcare for all Virginians."

Environment:

"As delegate, he will advocate for clean energy legislation and programs that allow greater access for individuals to take advantage of energy-saving resources in their own homes."
Thomas' reasonable, problem-solving focus contrasts sharply with the harsh, dishonest right-wing rhetoric of his opponent, John Stirrup, a former Gainesville District Supervisor. While conveniently avoiding mention of abortion on his website, Stirrup was caught on audio saying that he "would support a 100% ban" on abortion – as in: no exceptions, ever.
Typical of his penchant for stretching the truth, on the subject of abortion, Stirrup claims that the Democratic position is "one of no limits whatsoever at any time" and "We have the craziest, most liberal abortion laws in the world. I mean, like, same as North Korea and China, and it's just, you know, we're barbarian."
Stirrup is also notorious for his role in initiating the County's 287(g) program under which immigrants arrested for even the most minor offenses were reported to U.S. Immigration and Customs Enforcement (ICE). He continues to spread Trump's Big Lie that immigration is a major source of crime – even though such claims have been shown through many fact checks to be absolutely false.
He also spreads Youngkin's favorite talking point that letting the most radical right-wing activists harass our teachers and school board members somehow constitutes "parents' rights." He approvingly quotes Youngkin in saying "When it comes to the education of their children, parents deserve not just a seat at the table, but they need to be at the head of the table." By which Republicans mean: the type of parents who appear on Fox to cry over their children being subjected to lessons in America's racial history and such.
This is a super-competitive district, one in which Republicans are rated to have the slenderest of edges: 0.8% per the Virginia Public Access Project (VPAP). Youngkin edged out Terry McAuliffe for governor in the district by 3.4 points in 2021, though Tim Kaine also walloped Corey Stewart for U.S. Senator here – in Stewart's home base – by 16.4 points in 2018.
This district is part of the story of the outer suburbs of DC steadily becoming more diverse and Democratic – a story which you can help continue by aiding Josh Thomas to become the next State Delegate and thereby allowing Democrats to take back the House of Delegates. Please help this service-minded citizen beat the extremist demagogue.
(Please also check out my profiles of Sen. Monty Mason, Senate candidate Russet Perry and House of Delegates candidate Kimberly Pope Adams.)