Home
Authors
Posts by Dave
Dave Part 3 of my series (leading up to the next DPVA meeting) examining how DPVA can be the best state party possible.
Dave Leichtman is the DPVA Vice-chair for Technology and Communications
Over the last couple of weeks, and leading up to this weekend's DPVA meeting, I've been highlighting how we can work to make DPVA the best state party it can be. We dug deep into fundraising (Read: "A Better DPVA in Depth - Part 1: Money"), and then we discussed candidate resources and recruitment (Read: "A Better DPVA in Depth - Part 2: Candidates"). So, for our final installment, let's discuss relevance. Let's assume for the moment that everything discussed previously is unfixable: that DPVA is stuck in a fundraising rut, that the Coordinated is destined to be its own independent entity, and that candidate recruitment will forever remain scatter-shot. Bleak outlook? Maybe. But even in such a less-than-perfect world, DPVA can still have a major part to play. DPVA can remain relevant by concentrating on what it's best at.
So what is DPVA good at? Part 2 of my series (leading up to the next DPVA meeting) examining how DPVA can be the best state party possible.
Dave Leichtman is the DPVA Vice-chair for Technology and Communications
Last week, we delved into the financial side of how we can make our party the best it can be (Read: "A Better DPVA in Depth - Part 1: Money"). Since then, a lot has happened! It's no secret that I'm not comfortable with the Governor's advancement of Mayor Jones as his pick to be Chair. But I'm going to avoid that topic here and focus on moving forward after March 15th. Whoever emerges as Chair, Mayor Jones or otherwise, has a lot of work to do and is going to need all of the help he or she can get.
Somebody once told me that they were seriously disappointed in the Party over the primary results from June 2013 when both candidates of color (Justin Fairfax and Aneesh Chopra) lost. They said that we needed to instill racial diversity in our party and candidates. I agree, but I don't agree on the method or the outcome. Primaries are democratic, and it's the way we should pick our nominees. Tinkering with the will of the people may produce the results you desire, but it doesn't always lead to the strongest outcomes. What then is the solution to promoting racial and gender diversity in statewide candidates? Start at the bottom: local candidates! If we have quality, diverse candidates for local offices, then the most qualified ones will work their way up, plain and simple.
So let's talk about how we can recruit the best candidates to run locally and how we can foster and develop talent. Part 1 of my series (leading up to the next DPVA meeting) examining how DPVA can be the best state party possible.
Dave Leichtman is the DPVA Vice-chair for Technology and Communications
A few weeks ago, I wrote about how DPVA could seize on the opportunity created by our current leadership transition to become a better, stronger Party (Read: "A Better DPVA"). I think we're off to a decent start. The current Chair has mostly recused herself of day-to-day duties, and the selection of the next ED appears likely up to her successor - both good things. But the most worrying development during this transition has been the lack of communication and dialogue. For some reason, people seem to think it's heretical to discuss how Virginia Dems can do better. To that I say, we cannot afford to be silent. The election of a new Chair is just 3 weeks away, and with exactly 0 publicly declared candidates, I fear we're headed toward another coronation orchestrated by the Powers That Be - one accompanied (like last time) with no conversation and no discussion. The least we can do is talk about it here!
This week a Politico editorial bemoaned the waning importance and increased irrelevance of state parties around the country (Read: "Last call for state parties?"). I agree that if we do nothing, if we remain silent and nobody listens, then yes we'll be headed that way. But state parties can play a vital role in how we train and build local committees. And they can provide crucial ground game and long-term cost savings if only higher-ups can see the benefits and invest wisely.
The first step in any successful venture is dialogue. So let's talk! I'd like to examine various aspects of DPVA in depth over the next t3 weeks leading to the Chair's election. Today, let's start with Money. Arlington Dems conducted a successful party nomination caucus yesterday using Instant-Runoff Voting (IRV). It should be used more.
Dave Leichtman is the DPVA Vice-chair for Tech and Communications
On Jan 30 and Feb 1, Arlington Democrats conducted our nomination caucus (firehouse primary style) to choose the Democratic nominee for the upcoming April special election for County Board. ACDC has a record of holding smooth-running party-held primaries, and this time was no different in that respect. What was different, however, was the method of voting. For the first time in Arlington, voters were asked to rank their choices (1,2,3). This method is referred to as "Ranked Order Balloting" or "Preference Balloting" and is commonly used in many other countries, and in some other municipalities around the US. For example, Australia has used a "Single Transferable Vote" system of balloting in federal elections since 1918.
While Arlington Dems weren't the first to try this in VA - Charlottesville Dems tried it a few years ago - we have adopted it as our preferred method of caucus voting moving forward. It was fairly simple to conduct, and we provided extensive voter education around the election since the process was new. Despite the unfamiliarity of the process to many voters, ACDC found itself with a 99.7% success rate on unspoiled ballots (read more about the vote breakdowns on NLS).
I'd like to see other committees, and some day the Commonwealth, adopt Instant Runoff Voting for more elections. Read on to find out why. VA Dems can once again be great. Here's how we can get there.
Dave Leichtman is the DPVA Vice-chair for Technology and Communications
With the news that Delegate Herring is stepping down as DPVA Chair, I believe the time is right for some deep introspection within VA Dems. We had some big wins in 2013, and for that, Del. Herring is to be congratulated. She oversaw an unprecedented level of coordination with the McAuliffe campaign. To her, I say thank you for your service, and best wishes on your future endeavors (specifically a Congressional run in the 8th).
But now what?
There's still a lot that needs to be improved with the State Party. On balance, we won a net of only 1 seat in the House (which we may yet lose), and we just barely held the Senate this month by a mere 9 votes (recount pending).
This is the perfect time for a complete re-examination of our strategy for the next six years. What better time than now to jump in head first? The 2014 cycle is just getting started; we have only a handful of staff and exiting leadership. We have a not-unreasonable budget and a plan to hire many new staff members as the campaign gets into gear. Some say crisis, I say opportunity! I've been a frequent participant in the BV community, and a former editor of the Blue Commonwealth project. My commitment to working with the Netroots runs deep, and that's why I'd like to engage BV's readers in a discussion about the election for Vice-chair for Tech. Now more than ever, we can't afford to dismiss or marginalize this important position any longer. That's why I have an aggressive agenda, and that's why I'd like to ask for your support.
Why Support Dave?
I'm running for Vice-chair for Technology and Communications as a way to bring my extensive political communications and tech experience to bear in service to the Democratic Party of Virginia. I've worked closely with DPVA leadership and staff over the last year to enhance communications and technology practice within the Party. I have also formed, and taken leadership of, a statewide technology volunteer group that shares best practices and helps candidates. I want to continue to challenge the Party's status quo and help move DPVA toward the modern, streamlined Party I know we can be. It is critical that we ensure the success of the McAuliffe and Coordinated Campaigns this year, but also that we look beyond 2013 and engage in real, long-term strategic planning.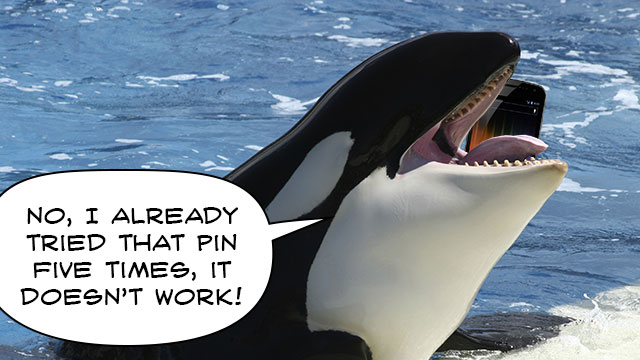 Virginia's Democrats need your help.
Are you the one at work, home or school people ask to fix their computer? Do friends ask for your help when they need a website? Are you a tech guru with special skills in finance, database management, websites, email,
software, hardware, or phone systems? If you know tech, we need your help!
VA Dem Tech is a volunteer group working with DPVA, the 2013 Coordinated Campaign, and the McAuliffe Campaign to provide tech volunteer assistance for committees, candidates, and campaigns that need it. Right now, we're
recruiting volunteers willing to help.
Want in? Fill out this form, and we'll be in contact shortly:
http://bit.ly/S9Dynv
Thanks in advance. VA Dem Tech is looking forward to 2013 and beyond. Recruiting talented volunteers and connecting them with people who need help around VA is our top priority.
We appreciate your help!
Questions, comments? Contact Dave. I've received quite a few inquiries in the days since I launched
the petition demanding change from DPVA.
People have asked me specifically "what would you do differently?" Many people have presented many different ideas here in the last week, but since I'm an expert on political tech, I'll present my thoughts on what DPVA can do to tech-wise to clean up their act. Hopefully this will generate some useful discussion that we can telegraph to the Central Committee ahead of their meeting. I'd encourage others to do the same in their areas of expertise.
1. The one that's easy to say, but hard to do - raise more money to provide more tech resources. We have a Tech Director who is maxed out providing VAN tech support to campaigns and therefore has no bandwidth to be proactive on anything else. We could do so much more for committees and candidates if we only had one other person working full time. The times when we've had two people working at DPVA, we've been more successful, especially with our online operations. There's a direct correlation there.
2. We waste our money on stupid online baubles and website makeovers that accomplish nothing because they have no goals other than to line vendor's pockets. I'm not even criticizing the current website - it's attractive and functional. But DPVA has a history of revamping its online presence without putting any actual content behind it. We should be focusing on GOTV tech improvements like the folks innovating in Fairfax. They're buying used iPod Touches so their canvassers can run MiniVan instead of carrying paper. That's what we need to be doing state-wide. Update 11/23: - DPVA 1st Vice Chair Gaylene Kanoyton has been contacting all of the petition signers this morning telling us we can expect to hear from Moran soon. So at least somebody's paying attention.
Today, DPVA circulated an update to the agenda for the Dec. 3rd Central Committee meeting. Many of you read and signed the petition, Monday, demanding change in DPVA's policies and structure. Lo and behold, a brand new agenda item appeared today! Dare we say it was a success?!

Strategic Forum & Work-Groups (Peninsula Room)
Begins 20 minutes after Central Committee adjourns and will end at 2 PM. This session provides an opportunity for Democrats to offer ideas, share their opinion and engage in productive discussion about the Democratic Party in both an open forum and in breakout groups. This session will also review the progress of the DPVA Strategic Plan adopted in 2010.

That sounds great! Oh, but wait. I'm sorry - you weren't invited. This very special "opportunity for Democrats to offer ideas" is only available to the members of Central Committee and local committee chairs. And I don't know about you, but even if I was invited, 10 days notice for a meeting in Hampton is a tough sell for a working, family person.
So once again, we see that DPVA's planning and strategy is "open" only to insiders and party elites. So much for grassroots input!
Are you as fed up as I am? Tell DPVA what you think. Demand a change by signing the petition! Ahead of the December 3rd DPVA Central Committee meeting, it's important that we voice our displeasure with the current state of the Party. We all know a change is needed. Some have blogged here that they think Brian Moran should resign. Some have argued for less radical, but still fundamental changes. Whatever you believe, we need to make sure that our voices get heard. Sign the petition and let them know you're unhappy.
Most of us can't be on the Central Committee. But that doesn't mean we can't help set the agenda at the upcoming yearly meeting. Don't let them coast. Don't let them off the hook. Don't let another year go by without the substantial shift in policies and conduct that we need from DPVA.
At the beginning of the legislative session, the Republicans will control every branch of Virginia's government for the first time since Reconstruction. This is unacceptable! No matter where you land on how drastically things should change, we can all agree that something substantial needs to be done.
Sign the petition and let DPVA know what you think. Let's give them constructive solutions and real ideas for change that they can discuss on December 3rd.
And for a refresher, be sure to review the flood of smart and biting commentary on the subject here at Blue Virginia.