Home
Authors
Posts by Jarrod Nagurka
Jarrod Nagurka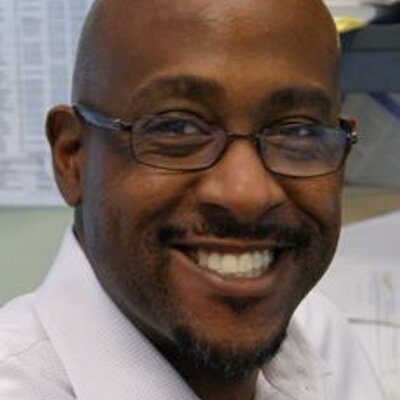 Arlington-- Today, Christian Dorsey, a Democratic nominee for a seat on the Arlington County Board, commended the Arlington School Board for unanimously voting to update its nondiscrimination policy to prevent discrimination based on gender identity or expression. Dorsey also called for the County Board to pursue amending the Arlington County Code to include gender identity as a protected class in Chapter 31-3 of the County's Code on Human Rights.
"As Arlingtonians we pride ourselves on being a part of a forward-thinking community that values acceptance and respect for those around us," said Dorsey. "Discrimination of any form is wrong, and I commend APS for updating their policy to ensure it mirrors our community's values."
Dorsey continued, "It is important that we ensure that the County also protects its residents from discrimination based on gender identity when it comes to employment, housing, and public accommodation. Fortunately, Arlington has a history of leading the way on LGBT+ issues in Virginia, and is one of only twelve localities to include sexual orientation in their non-discrimination policy. However, we must do more to protect transgender and gender nonconforming Arlingtonians. I urge the County Board to pursue ways to update the County Code to ensure that people are not discriminated against in Arlington based on their gender identity."
Currently, Arlington residents may file a complaint with the Human Rights Commission if they feel they have been discriminated against based on "race, national origin, color, marital status, sex, religion, age, disability, sexual orientation, or familial status." Not included is gender identity. Dorsey's proposal would seek to amend Arlington's code to also protect residents from discrimination on the basis of gender identity in employment, housing, and public accommodations. Tuesday's primaries were filled with surprises. While many Northern Virginia political observers are focused on results in Arlington and Alexandria, perhaps one of the most remarkable outcomes took place in Fairfax County in the race for Mt. Vernon District Supervisor.
Throughout the campaign, Planning Commissioner and Dominion Power employee Tim Sargeant was considered the frontrunner. However, only one week before the primary, Delegate Scott Surovell (D-44) endorsed Mt. Vernon School Board Member Dan Storck over the three other candidates.
Fairfax Democrats know that Scott Surovell, now running for State Senate, is popular and well-liked in his district, but Tuesday's results prove just how respected he really is.
Highlights from the election:
- Dan Storck won 11 of the 12 precincts in HD-44, losing only Riverside precinct by just 13 votes.
- Dan Storck did not win a single precinct outside HD-44.
- Tim Sargeant won 12 of 14 precincts outside HD-44. Sargeant tied in Gunston precinct and Jack Dobbyn won Westgate Precinct.
Dan Storck beat Tim Sargeant by 16.4 points inside HD-44, while he lost to Sargeant by 20.3 points outside of HD-44.
Both Tim Sargeant and Dan Storck received a number of endorsements by elected officials, and Sargeant was endorsed by the Washington Post. However, as these results show, by far the most valuable endorsement in this race was Scott Surovell's, and he singlehandedly determined the outcome of this race.
The results are a big win for Team Surovell, including Paul Krizek who won the primary for Surovell's House Seat with 68% of the vote, political strategist Ben Tribbett who organized the joint campaign, and Surovell Campaign Manager Megan Howard.
Congratulations to Dan Storck, Paul Krizek, and King Surovell!
Additional graphs and tables after the jump MANASSAS PARK- Earlier today, InsideNova.com reported that two people were taken into custody after they were reported to be wielding a rifle in the vicinity of Cougar and Manassas Park elementary schools. The schools were immediately placed on lockdown, and buses departed the schools with police escorts. There were no injuries reported.
Don Shaw, the Democratic candidate for Delegate in Virginia's 13th House District, released the following statement:
"As parents, when we drop our children off at school, the last thing we want to worry about is their safety. From Sandy Hook to Virginia Tech, we know that guns and schools should not mix. Only law enforcement officials should be able to carry firearms on school grounds.
However, Bob Marshall continues to introduce radical bills in the General Assembly that would expand the presence of guns on campuses, and would allow regular citizens to carry guns on school grounds. Bob Marshall's policies are reckless and dangerous for Virginia's children, which is why I am running for Delegate."
Shaw also launched a petition urging supporters to tell Bob Marshall that guns do not belong in elementary schools. The petition can be found here: http://donshaw.ngpvanhost.com/...
Citations:
Bob Marshall answers that he would vote to allow concealed carry holders to have a gun on their person while on school grounds. (VCDL survey 2011)
Bob Marshall introduced HB91 in 2012, which would allow faculty members at state colleges and universities to carry concealed handguns.
###
Don Shaw is a 20-year veteran of the Army and Air Force, a former Department of Defense employee, and now works for a veteran-owned small business. Don first moved to Prince William in 1997. Don and his wife, Joyce, live in Gainesville with their three children, all of whom have either graduated from or attend Prince William County Public Schools. RICHMOND - Delegate David Toscano (D-57) is pleased to announce that the initiative to expand the DNA database has passed its first hurdle by obtaining support from the House Criminal Law Subcommittee. Working closely with Albemarle Sheriff J.E. "Chip" Harding, Toscano introduced HB 1617, which would expand the DNA database by adding several serious Class I misdemeanors to the list of offenses requiring DNA samples to be submitted by convicted offenders. Law enforcement officials believe this to be an effective tool to prevent future tragedies.
Speaking in support of Delegate Toscano's bill, Sheriff Harding highlighted that "stopping a repeat offender early could prevent them from going on to commit much more heinous crimes."
"This initiative has the potential to save lives and prevent future tragedies," said Delegate Toscano. "It enjoys bipartisan support and we hope it will pass."
The bill moves forward as a joint initiative of Toscano and Delegate Rob Bell (R-58).
###
Delegate David J. Toscano represents the 57th District in Virginia's House of Delegates, which is comprised of the City of Charlottesville and a portion of Albemarle County. Mr. Toscano also serves as the House Democratic Leader, a position he has held since first elected by his peers in 2011. CHARLOTTESVILLE - Delegate David J. Toscano (D-57th District) today filed a bill that would include several serious Class I misdemeanors to the list of offenses requiring a DNA sample to be submitted by an individual once convicted of the offense. Sheriff J.A. "Chip" Harding of Albemarle County has been a strong proponent of increasing the DNA database believing this would provide law enforcement an effective tool to prevent such tragic events as the death of Hannah Graham.
"I believe if law enforcement obtains DNA for serious convicted misdemeanors, we would triple the databank and get people early in their crime careers," said Sheriff Harding. "Stopping a repeat offender early could prevent them from going on to commit much more heinous crimes."
"If there is a way we can prevent another tragedy, then we should do it," said Toscano. "Law enforcement should have every available tool to ensure our families and communities do not become victims of potential repeat offenders."
House Bill 1617 would add ninety-nine Class I misdemeanors to the list of offenses that require a convicted offender to provide a DNA sample. Among these Class I misdemeanors are assault and battery, criminal trespass, reckless handling of firearms, maiming, killing or poisoning animals, harassment by computer, impersonating a law enforcement officer, identity theft, credit card fraud, DUI, prostitution, abuse and neglect of incapacitated adults, and indecent exposure. Most traffic offenses are excluded, as are offenses committed by juveniles, with the exception of three misdemeanor sex offenses - sexual battery, attempt to commit sexual battery and peeping. The Daily Progress recently reported on Delegate Toscano's bill. The story can be found here: tinyurl.com/ToscanoDNA
In addition to these bills, Delegate Toscano has introduced HB2139, a bill that requires reporting of felony criminal sexual assaults at institutions of higher education. Another bill directs institutions of higher education to note on the transcript of a student dismissed from their institution for violation of the institution's sexual misconduct policy.
###
Delegate David J. Toscano represents the 57th District in Virginia's House of Delegates, which is comprised of the City of Charlottesville and a portion of Albemarle County. Mr. Toscano also serves as the House Democratic Leader, a position he has held since first elected by his peers in 2011. McLean, VA
: Patrick Hope (D-Arlington) drew a strong contrast with former Lt. Governor Don Beyer at last night's candidates' forum.
The forum included a straw poll of attendees and Hope won a significant upset victory well outside his political base.
Hope highlighted the 3,903 children in Fairfax County on a waiting list for subsidized childcare due to the Virginia "welfare reform" that Don Beyer called his "crowning achievement" as Lt. Gov. and that Beyer said was the "model" for welfare reform in the rest of the nation.
THE FACTS ON THE ALLEN/BEYER WELFARE REFORM PLAN:
* Many individuals on welfare are young parents.
* The idea behind welfare reform was that by giving parents childcare subsidies, the parents could work and no longer need welfare benefits
* When this compromise was announced between Gov. George Allen and Lt. Gov. Don Beyer, the childcare portion was fully funded under a 50-50 state/local match.
* Beyer agreed to this deal with no permanent funding mechanism and-as with any state program without its own funding source-the GOP-dominated legislature cut welfare funding every time the state had a budget crunch.
* Localities were left with a choice: either match the reduced state funding and create a waiting list for the difference in the list, or to "overmatch" and take on more costs themselves. Many, including Fairfax County where last night's debate was held, chose only to match the state money and created long childcare waiting lists.
* Today, 3,903 children from 2,504 families are on the waiting list for subsidized childcare in Fairfax County-27% of the entire statewide waiting list. Most of them live in south Fairfax County and are in the 8th Congressional District.
* Beyer chose to "make a deal" that failed to fund welfare rather than demand a deal that actually accomplished what he promised. This is exactly Hope's concern with Beyer in Congress-especially with issues such as a "grand bargain" likely coming up for a vote in the next Congress. Arlington, VA: Today, Arlington Treasurer Frank O'Leary and Arlington Commissioner of Revenue Ingrid Morroy issued statements regarding the Columbia Pike Streetcar project and the upcoming Congressional primary.
"Arlington voters are intelligent and I believe it is time for them to be able to weigh in on the streetcar project," Commissioner of Revenue Ingrid Morroy said. "A referendum forces both sides of this debate to take their case to the voters. This issue has become too divisive to fester any longer."
"The streetcar project has turned into a political nightmare in Arlington," Treasurer Frank O'Leary said. "A referendum is the only valid way to get us out of this mess. If there is not a public vote on this project, the public will weigh in through other elections- and that is not a good idea for the Arlington Democratic Party."
In regards to the upcoming June Congressional primary, Morroy and O'Leary publicly endorsed Patrick Hope and praised his leadership on this issue.
"I've made no secret of my support for Patrick Hope from the day he announced. I've even called my band The Hopefuls," Morroy said. "I want to make my endorsement official and I encourage all 8th district voters to elect Patrick to Congress."
"Patrick has shown superb leadership on Arlington issues as a state Delegate," O'Leary noted. "We would be extremely lucky to have him serving as our Congressman, and he has my full support." Calls for new federal law to ban this type of legal offering
Patrick Hope issued the following statement today, after his interview in yesterday's segment on NBC News in Richmond regarding Ken Cuccinelli's new law firm:
"I was absolutely appalled to see the news that former VA Attorney General Ken Cuccinelli founded a new law firm to specialize in defending people who commit crimes with guns. His website even highlighted George Zimmerman as the kind of defendant they could help and then removed the reference after it received attention. The firm is soliciting payments of around $10 a month as a retainer for free legal services should their client commit a crime with a gun.
At a minimum, this type of behavior is unethical for an attorney to be paid in anticipation of a crime- especially one with guns. I believe we can outlaw this in the U.S. Congress by passing a bill that would prohibit such arrangements in criminal cases.
Tony Soprano might appreciate this type of legal offering, but we need to outlaw this type of solicitation before it encourages more people like George Zimmerman to commit a crime with a gun."
Patrick's interview on NBC News in Richmond can be found here: http://blogs.nbc12.com/decisio... Yesterday, Delegate Scott Surovell (D-Mt Vernon) endorsed Patrick Hope for Congress in Virginia's 8th Congressional District. Surovell joined Hope to kick off his Northern Virginia Transit Tour on Metro's Yellow Line, and to advocate for an extension of the Metro past Huntington.
In his endorsement, Surovell highlighted Hope as "a solid progressive and great ally," and commended Hope for speaking about issues in his campaign that matter to 8th District voters in southern Fairfax County. Hope has been speaking extensively about predatory payday lenders on the Route 1 corridor, and extending the Yellow Line through Ft. Belvoir.
"Scott and I were elected to the legislature in the same year, and he's been a great progressive partner ever since. Nobody knows the issues facing southern Fairfax better than Scott Surovell, which is why I am so honored to have his support. I look forward to continuing to work with Delegate Surovell to find ways to catalyze economic growth in southern Fairfax County."
Surovell's endorsement was highly sought after in the campaign by all candidates. The 44th Delegate district sits entirely within the 8th Congressional District and has the highest number of primary voters who lack a hometown candidate in the race of any district. Campaign Called For Expanded Voting Hours in the 8th District Ten Days Ago
Tonight, by unanimous vote, the Fairfax County Electoral Board created a new early voting location in the 8th Congressional District. This move is unprecedented in a Congressional primary and comes on the heels of a Hope campaign press release ten days ago calling on the Board to make this decision.
"I am thrilled that working alongside Delegate Scott Surovell, we were able to expand access to voting for the over 100,000 registered Fairfax County voters in the southern districts," Hope said after the news. "This is a great step forward for south county. However, I would have liked to see even more hours and a location for northeastern Fairfax as well and I'm disappointed that no location could be opened for those voters. Unfortunately they are still expected to go long distances to vote early in person."
No other 8th district candidates publicly spoke out with Delegates Hope and Surovell to support additional voting locations in the primary.
Hope's original press release from April 18th on this issue is below:

PATRICK HOPE CALLS FOR MORE FAIRFAX EARLY VOTING LOCATIONS
Fairfax only doing early voting at Fairfax County Government Center In 11th District
With early absentee voting scheduled to begin next week, Patrick Hope (D-Arlington) issued the following statement about early in-person voting locations.
"The 8th district has four localities- Arlington and Fairfax counties as well as the cities of Falls Church and Alexandria. Three of those four localities are compact geographically- and are entirely in the 8th district. In those localities- Arlington, Falls Church and Alexandria- there is one early vote center at the electoral board office, which makes sense for these more compact localities.
Fairfax County is a different situation. The only opportunity to vote in person in Fairfax is also at the electoral board office, however, it is located in western Fairfax County near the border of the 10th and 11th Congressional districts. For many 8th district residents in Mt. Vernon, it is more than a 20 mile drive to the government center. Roundtrip, many 8th district residents in Fairfax will likely have to spend more than an hour in the car in order to vote absentee in person.
This is unacceptable. I understand that Fairfax has not traditionally had early vote locations other than the main government center for primaries. However, while that may have worked well for an 11th district primary, or a 10th district primary, it does not serve the residents of the 8th district. I call on the Fairfax County electoral board to reconsider their decision, and to open early vote locations in the 8th district for this primary. The 8th district includes precincts furthest from the government center- and I would like to see at least one early vote location in south county for Lee and Mt. Vernon districts, and at least one in northeastern Fairfax for our precincts in the Dranesville, Providence and Mason districts."
Hope is available for interviews on this topic- contact Jarrod to schedule.

###