I personally would characterize Bannon as more of a "white nationalist" than a "Nazi," and in general I think we should all be really...
Let me be clear, I blame no one but Trump voters for Trump winning the Electoral College. The battery of blame shifting which deluged...
In March 2017, the Democratic National Committee (DNC) will meet to elect a new Chair, replacing interim Chair Donna Brazile. Already, candidates are announcing...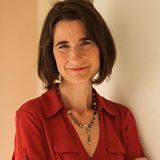 All eyes on Virginia. Governor Howard Dean and Purple to Blue 86th District House of Delegates candidate
Jennifer Boysko
will be featured on a special call Monday to talk about the shutdown crisis and how we can make it a game changer up and down the ballot, starting in Virginia.
"Republicans in Virginia are cut from the same cloth as the folks who just held our country hostage, and they're governing the same way, too. They've slashed education funding, essentially outlawed abortion, passed strict voter ID legislation and blocked efforts to control deadly weapons."
You will be able to join the call using a computer with working internet or, if a computer isn't available, by calling in with your phone. Register online to receive instructions for participating tomorrow at 8:30PM. Note that the registration page indicates "EST." I have written DFA asking for clarification. (Update: The E-mail notification uses "ET" rather than "EST," so local time) Howard Dean was the featured speaker last night at Randolph College in Lynchburg, invited by a student leader on that campus who had been inspired while in the 8th grade by Dean's 2003-2004 campaign for the Democratic presidential nomination. Dean's visit fit well with one of his latest goals - inspiring young people to stay involved in politics.
In an hour-long address to a full auditorium of college students and community citizens of all ages, Dr. Dean hit upon a diverse range of topics, from the recently passed health reform bill to his 50-state strategy and why he has great hope for the next generation as citizens and leaders.
Dean noted that in 2008 more people 35 years old and under voted than persons 65 or over, a demographic politicial earthquake that helped elect Barack Obama president of the United States. Exit polling showed that more than 60% of the under-35 electorate voted for President Obama, and the margin was 67% for voters under 30.
Dean's 50-state strategy grew out of what he observed as he traveled around the nation in 2003-2004. He saw how energized grassroots volunteers could be when they felt empowered to take their destiny into their own hands and received encouragement from a national political figure. As one woman in Seattle said to him on his 2003 campaign swing known as the Sleepless Summer Tour, "I thought I was all alone."
Dean used Alaska's last senatorial campaign as an example of how Democrats need to have a presence everywhere in order to take advantage of unforeseen circumstances. When long-time incumbent Sen. Ted Stevens was indicted and tried for not reporting personal gifts and favors, the 50-state strategy meant that Democratic organizers had already been on the ground there for some time. The result of being prepared is Sen. Mark Begich (D-AK).
Some of the other subjects Dean covered are below: