Just to put in a bit of perspective the guy Virginia Republicans are touting for coming to their "Advance" (aka, what most normal people...
This piece will be running in newspapers in my conservative congressional District (VA-06). I've always been politically liberal, because – like my parents, who came... Increasingly, the question with Willard "Mitt the Ripper" Romney is "what's he hiding?" So far, we know that he only pays a 15% tax rate, far lower than tens of millions of Americans pay, because almost all of his income comes from investments, which are taxed at a lower rate than earned income (e.g., the kind you make from actually...uh, working!). We also know that Romney believes the $375k (15 times the average American's annual income) he earned last year from speaking appearances is "not very much." We also know that Willard jokes about being "unemployed" and worrying about getting a "pink slip," when in fact he was born with a silver spoon in his mouth. Heck, this guy doesn't even realize that
Tuesday is a work day
for normal, non-multi-mega-millionaire Americans. Can this guy possibly be any further out of touch with real Americans? Hard to see how. Perhaps that's why Willard feels like he doesn't have to play by the same rules as everyone else, which in this case is that if you're a party's presumptive nominee for president, you release your tax returns going back several years at least. The problem for Willard, of course, is that he almost certainly has something to hide; hence, the hemming, hawing, stonewalling, etc. - to the point that even Chris Christie, for pete's sake, is now urging his pal Willard to just release the darned tax returns already! Don't hold your breath...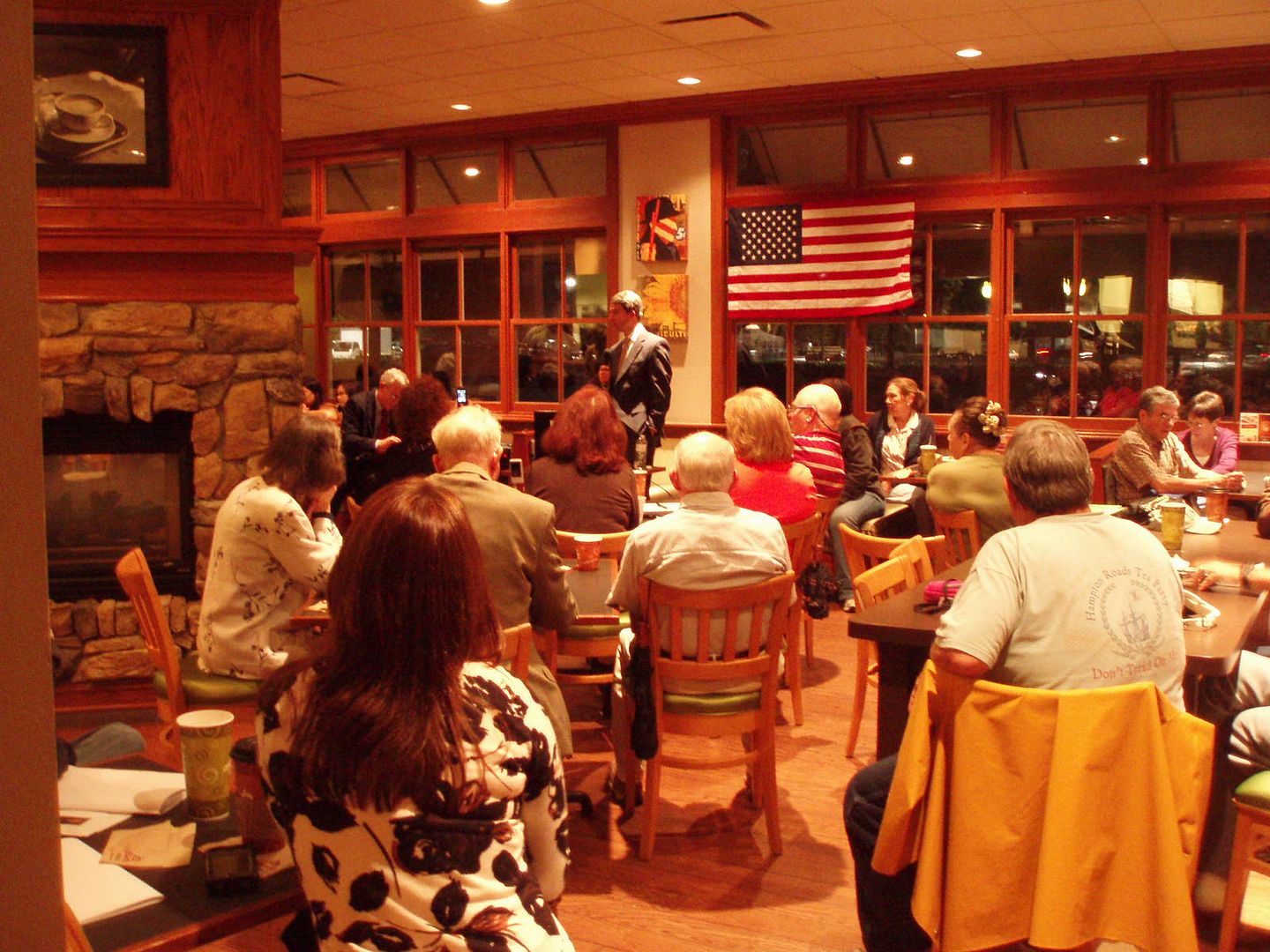 Virginia's reactionary activist Attorney General will continue his Tea Party outreach campaign in Kentucky with for-profit college scam denier and Republican candidate for Attorney General,
Todd P'Pool
. Traditionally AG's don't cross state lines to politic; traditionally DPVA Chairmen don't promote industries that prey on the unwary. A perplexing combination.
When P'Pool is campaigning, Kentuckians are "not asking him about culinary schools," - David Ray, P'Pool's campaign manager
During his dialogue with the Virginia Beach Taxpayer Alliance this weekend, Cuccinelli let it be known that he has his sights on Jack Conway, Kentucky's progressive Attorney General. Tradition be damned, Oklahoma's AG Scott Pruitt, making his mark fighting the EPA, following suit, has also scheduled travel to Kentucky in support of Republican P'Pool. Conway's aggressive criticism and prosecution of for-profit education's consumer practices has apparently motivated campaign finance violations by industry officials; an industry emboldened and enabled by Brian Moran's efforts. We probably won't be hearing much criticism from Moran of Cuccinelli's support for this candidate. Nor will we be hearing much support from Moran of Jack Conway. So maybe P'Pool's campaign can continue to make light of the situation:

When P'Pool is campaigning, Kentuckians are "not asking him about culinary schools," - David Ray, P'Pool's campaign manager