Advertisement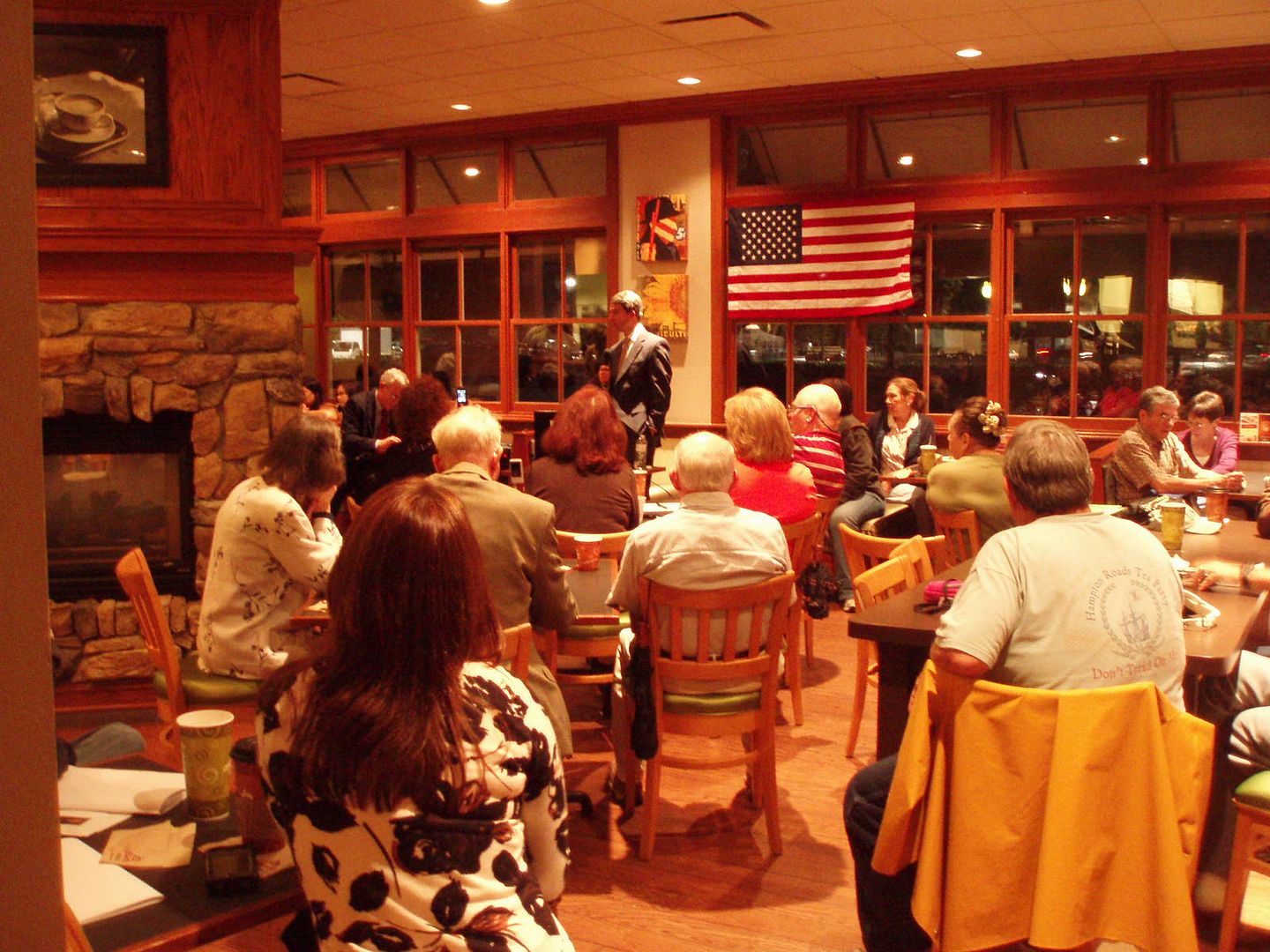 Virginia's reactionary activist Attorney General will continue his Tea Party outreach campaign in Kentucky with for-profit college scam denier and Republican candidate for Attorney General, Todd P'Pool. Traditionally AG's don't cross state lines to politic; traditionally DPVA Chairmen don't promote industries that prey on the unwary. A perplexing combination.
When P'Pool is campaigning, Kentuckians are "not asking him about culinary schools," – David Ray, P'Pool's campaign manager
During his dialogue with the Virginia Beach Taxpayer Alliance this weekend, Cuccinelli let it be known that he has his sights on Jack Conway, Kentucky's progressive Attorney General. Tradition be damned, Oklahoma's AG Scott Pruitt, making his mark fighting the EPA, following suit, has also scheduled travel to Kentucky in support of Republican P'Pool. Conway's aggressive criticism and prosecution of for-profit education's consumer practices has apparently motivated campaign finance violations by industry officials; an industry emboldened and enabled by Brian Moran's efforts. We probably won't be hearing much criticism from Moran of Cuccinelli's support for this candidate. Nor will we be hearing much support from Moran of Jack Conway. So maybe P'Pool's campaign can continue to make light of the situation:


When P'Pool is campaigning, Kentuckians are "not asking him about culinary schools," – David Ray, P'Pool's campaign manager
While P'Pool attempted early on to play the support of for-profit institutions coyly, attention has become squarely focused on one institution's financial support of his campaign:.

Sullivan University executives asked more than 100 employees at a Louisville meeting to vote for and give campaign money to Todd P'Pool, the Republican nominee for attorney general in the Nov. 8 election. A Sullivan subsidiary, Spencerian College, is one of several for-profit colleges that Conway is investigating for possibly defrauding students or manipulating government-backed tuition assistance programs.

Kentucky Revised Statute 121.310 makes it a felony for employers to "coerce or direct any employee to vote for any political party or candidate."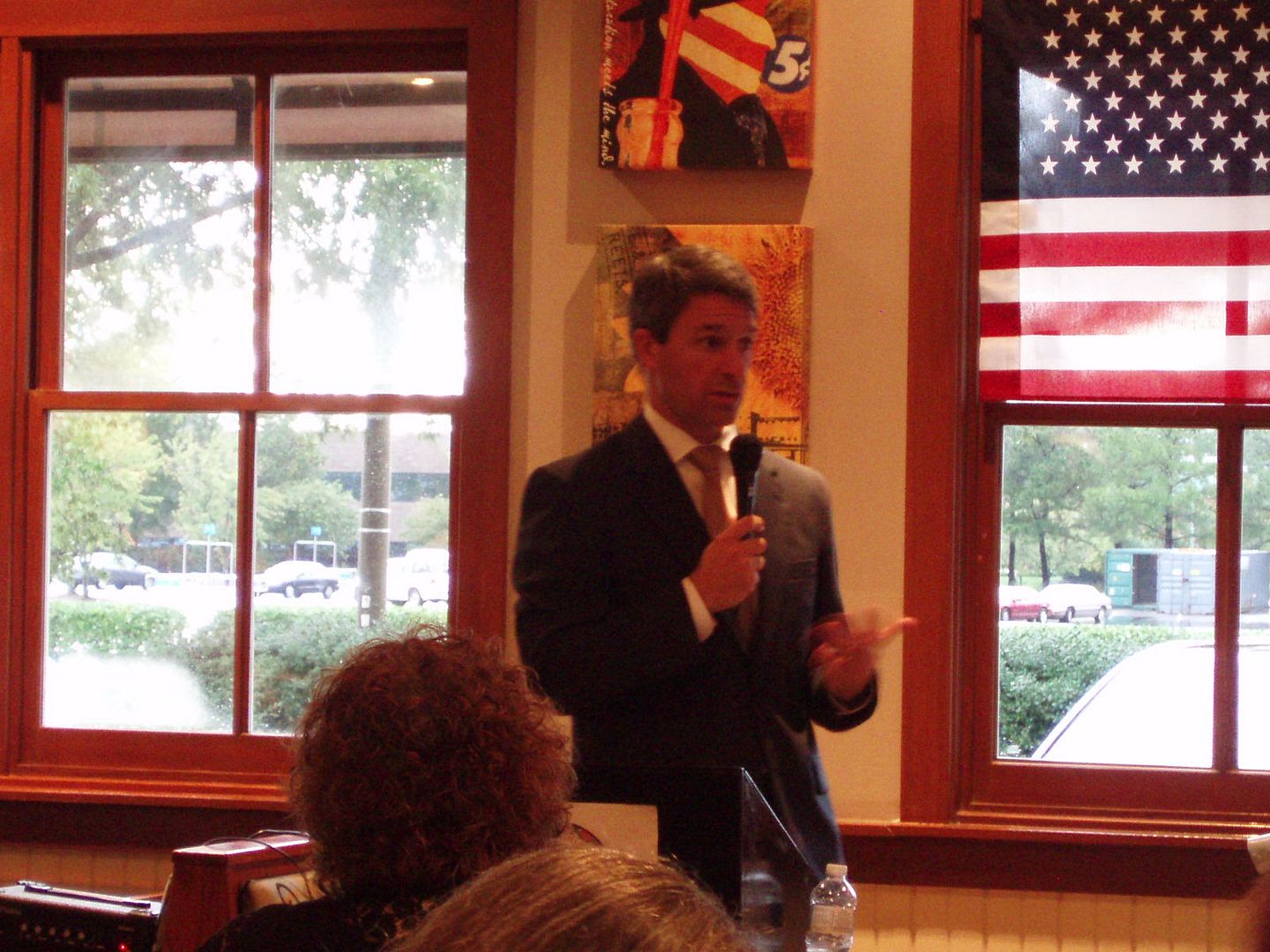 But what do these journeys mean? In 2010, Cuccinelli's assistance did not lift the Iowa Republican challenger to victory even with the Republican surge in the mid-term elections. Brenna Findley embraced many of the same ideological positions as Cuccinnelli (from a constitutional objection to the health care law to opposing same-sex marriage). But his efforts in Iowa served more to burnish his Tea Party bona fides than power her candidacy. She was the only one of the three Republicans on the statewide ticket defeated. At the same time, Governor Chris Christie's (R-NJ) appearances in Iowa are associated with Republican Terry E. Branstad's success in the gubernatorial race.

"I view the office of attorney general as just this wonderful opportunity to use the law to serve the interests of ordinary Iowans. That's my goal. That's my passion." – Iowa Democratic Attorney General Tom Miller
AG Cuccinelli does not view his responsibilities much differently from AG Miller. What distinguishes him is his sincere belief that he is heir to the founding fathers. Maybe it is the rarefide Blue Ridge air . It seems to power his sense of certainty. But he doesn't consider that he may more closely represent that time rather than those men.
Actually one wonders why Cuccinelli is making the trip to Kentucky; what is in it for him or Virginia. Conway has a comfortable lead over P'Pool, so the only thing he looks to accrue is the gratitude of another loser and maybe the attention of a felonious gaggle. So much for his orthodox regard for the law and appropriate associations. However, there may be another motive. P'Pool's campaign is trying to take the race national as evinced by a recent series of ads. Possibly our Attorney General believes the exposure is good for the standing of his health care lawsuit or maybe he envisions hitching a ride.

According to a regional cable-news show poll released Thursday night, Mr. Conway leads Mr. P'Pool by 27 percentage points. – The Chronicle of Higher Education
There's no paywall on Blue Virginia, and we definitely want to keep it that way! If you want to help support our work, you can donate here - thanks!
Also, you can
sign up for our weekly email list here
.