Gotta love Virginia GOP "governance," aka "FAILED governance." To date in this session of the Virginia General Assembly, what have we gotten from the...
From the Virginia House Democratic Caucus. You might also want to check out my post from February 2015 (need to update this) on the...
The following ratings assume that the new Congressional district lines (due to the apparently successful lawsuit against race-based gerrymandering in the 3rd CD and...
The crowd of Democrats competing for Jim Moran's House seat is growing faster than a herd of rabbits in spring. Now up to eight, it may well, like the legendary stereo in the movie
Spinal Tap
, "go to eleven."
I see this as a good sign. This field is a rainbow of talent, experience and diversity, a remarkable crew to see running in the former cradle of the Confederacy, as described by the Washington Post's Ben Pershing:

[A] half-dozen elected officials, three African Americans, two Latinos, a talk-show host, an openly gay state senator and a car dealer who last was on a ballot 17 years ago.
Okay, so maybe that sounds like the start of a bad joke that John Whitbeck would tell to warm up a Tea Party crowd. But in a Democratic district like the 8th, it's a real opportunity to elect a new face with new ideas and experiences to represent NoVA in Congress -- an exciting prospect.
I can think of only one thing that could go wrong here -- and that's if the Dems in this very competitive field take the opportunity to tear each other to pieces. Doing so may not cost us this seat in a very Democratic district, but it could create scars that would hurt us in other ways -- and perhaps linger.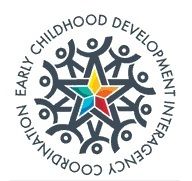 Republicans continue to play to their fringe constituency. Today's game, the House Budget Reconciliation bill, revealing the Republican vision for America. This bill would do grievous harm to Medicare and destroy jobs while cutting taxes for the wealthy. Republicans are using the deficit to
end essential programs for the poor
.
An initiative that will do to the states what Governor McDonnell has done to localities in Virginia, Republicans in Congress are moving to pay for more Pentagon spending at the expense of poverty programs. And while education and social services have already suffered in Virginia, this would be the death knell for many programs that allow families to remain intact and achieve economic independence. Among other cuts, the bill repeals Social Services Block Grant (SSBG) funds which provide support for:

daycare for children or adults,
protective services for children or adults,
special services to persons with disabilities,
adoption,
case management,
health-related services,
transportation,
foster care for children or adults,
substance abuse,
housing, home-delivered meals,
independent/transitional living,
employment services, and
any other social services found necessary by a State