While most of us are focused intensely on the 2016 presidential race, as well as on crucial House races like LuAnn Bennett vs. Barbara...
I'll update these numbers as they come out. Also see VPAP. By the way, most of the numbers here are for money raised for...
by Lauren Victoria Burke I wasn't paying attention to Virginia's Democratic Party Convention much until learning at about noon yesterday that there was a controversy...
In the past, in our various iterations ("Raising Kaine," "RK," "Blue Commonwealth," "Blue Virginia"), we've made group blog endorsements of Democratic candidates in contested primaries. Sometimes those are unanimous. Sometimes it's been a big majority in favor of one candidate or the other. And sometimes, it's been more evenly split, or perhaps just a small majority, and/or a highly contentious/divisive process, in which cases we don't make an endorsement. That's just some context to today's Blue Virginia endorsement of Mark Herring, which was strong, unanimous, and completely without division or contention of any kind.
Bottom line: on this one, there wasn't even any back and forth, as there often is, but a crystal clear choice: Mark Herring for Attorney General of Virginia.
We will explain our decision in a minute, but first a note about the LG race. In discussions among the Blue Virginia front pagers, we found majority support for Aneesh Chopra, but we also found one person not comfortable making an endorsement in that race, and a couple (e.g., Teddy Goodson) supporting Ralph Northam. Given that, we've decided not to make a Blue Virginia group endorsement in the LG race. Individual members of the "front page" have endorsed Aneesh Chopra separately, including Elaine in Roanoke and Lowell Feld's (full disclosure: Lowell has been consulting to the Herring campaign on social media since January 2013; both Herring and his opponent have run paid ads on this site; nobody else on the Blue Virginia editorial board is consulting to Mark Herring).
Now, back to our unanimous endorsement of Mark Herring. First off, we refer you to the Blue Virginia interview with Herring, as well as to Lowell's endorsement of Herring back in January. The interview discusses Herring's background and experience, his reasons for running, his vision for the AG's office, as well as his positions on a number of issues (e.g., pro-choice, pro-LGBT equality, pro-environment, pro-science, pro-consumer protection). For its part, the endorsement lays out the positive argument for Herring in detail, and we recommend that you read it. Also, see below for why we believe every Virginia Democrat and progressive should enthusiastically, and proudly, cast their vote for Mark Herring on Tuesday.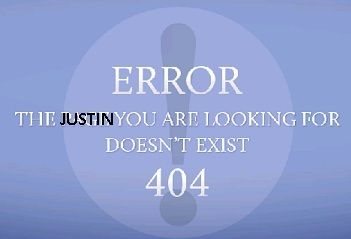 Those involved in local politics are irritated by the soul who suddenly appears and expects the same deference as those in the trenches for years. Anyone familiar with Ben Tribbett expects him to call it as he sees it. So why have he and others tiptoed around the Fairfax campaign?
On separate occasions I recently ran across Brent McKenzie and Susan Hippen in Hampton Roads. Each of them is running for a seat in the Virginia House of Delegates. Neither of them is a newcomer to local politics or is unfamiliar to Democrats in Virginia Beach. Everyone in the local committee understands they have paid dues. Brent has been doing yeoman's work for the local committee as long as I can remember. Susan spent many an evening making calls for then candidate Obama and working for other Democratic campaigns in Virginia. Both have a history of personal accomplishment. Neither burst onto the scene without laying the groundwork. Easy to take them seriously.
...Mr. Fairfax, while certainly possessed of potential, did very little of note while at the United States Attorney's Office for the Eastern District of Virginia (E.D. Va.). It is unclear if he personally tried a single jury trial while serving as an AUSA. Indeed, his only verifiable lead prosecutorial credit is to an indictment for a phone snatching case in 2011. - PhilVABlue comment on NLS
When Justin Fairfax surfaced as a candidate for Attorney general, he came across as an interloper. No one could cite his work with local committees in Northern Virginia or the DPVA. Nowhere in his own biography does he mention any involvement in local democratic organizations. He could have a pass for that if instead he had spent time with some other local community organization, but that does not appear the case either. Rather, he embellishes a rather mundane series of accomplishments.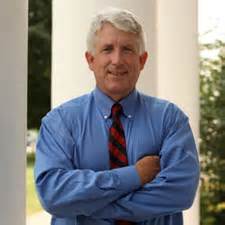 A
recent Not Larry Sabato story
on fundraising in the Democratic AG race prompted me to think out loud about the Attorney General's race.
First, let me start by expressing a bias -- I am really tired of Democrats running for Attorney General as though the Attorney General is the top prosecutor in the state. I am tired of it for three reasons:
1. It isn't true. The United States Attorney General is the top federal prosecutor; our federal criminal system puts the Attorney General in charge of every United States Attorney everywhere in the country. That is not the deal in Virginia, where prosecutorial powers are primarily given to the local Commonwealth's Attorneys, with no supervision from Richmond.
Our Attorney General's prosecutorial powers are laid out in just one section of the Virginia Code -- Va. Code section 2.2-511(A), which sets out 14 specific instances in which the Attorney General can prosecute. Six of those require the concurrence of the local Commonwealth's Attorney. In all other cases, the Code says, the AG only gets involved in criminal cases on appeal. Most of what the Attorney General does is to run a large law firm (the AG's office) that handles mainly civil cases.
2. In the long run, it's really bad politics. Republicans have been arguing since at least Richard Nixon's time that they are the party that is "tough on crime." When we campaign for AG within that frame, we are fighting on Republican turf. So not only are we at a competitive disadvantage, but this sort of campaign guarantees that no one ever argues to the public for smarter, rather than just tougher, criminal laws. When we fight the battle on Republican terms, we enshrine that prosecutorial view of the office in the public consciousness.