Clarification: This post was not meant to suggest that there aren't ALSO plenty of people in the City of Falls Church who support Simone...
by Cindy Following the terribly sad death of Falls Church City Council member Dan Sze in July, a special election was announced, to be held...
With a bit over a month to until Alexandria Democrats head to the polls to choose their nominees for City Council, I've been looking...
On June 12, in addition to primaries for U.S. Senate (on the GOP side) and for U.S. House, there will also be primaries for...
In yesterday's Washington Post, reporter Patricia Sullivan reported that "Alexandria council's Democratic primary draws a dozen for six seats." According to the story, eight...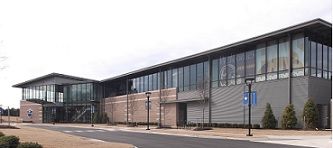 The stadium deal is a useful distraction. While the school system crumbles, Dwight Jones mumbles. The return on investment of his professional football venture is a closely guarded disappointment. Now he ties baseball to slavery. Where was he when Curt Flood made the only reasoned connection? It is shameful self-promotion.
When the Richmond Times Dispatch held one of its public square forums about the stadium proposal, Mayor Jones slid into the back of the room and refused the opportunity to explain why Richmond should invest millions in circus events in another scheme that will rob the deficient school system of funds sorely needed for not only current operations and maintenance funding but also investment in deteriorating infrastructure. It isn't just schools, but they are most important. On this, the Mayor is mute.
"They paved paradise and put up a parking lot..." - from Joni Mitchell's Big Yellow Taxi
Jones's argument that the Shockoe Bottom stadium is somehow tied to the funding for the preservation of what should be hallowed ground is oxymoronic. The ground was long ago violated when I-95 plowed through; enough. And now the Mayor wants to break ground without a care about the potential sanctity of the very location he's ready to plow under. Somehow he's argued privately that is only the concern of those who oppose the slavery museum. And
Jones is desperately looking for evidence that supports his "vision."