Advertisement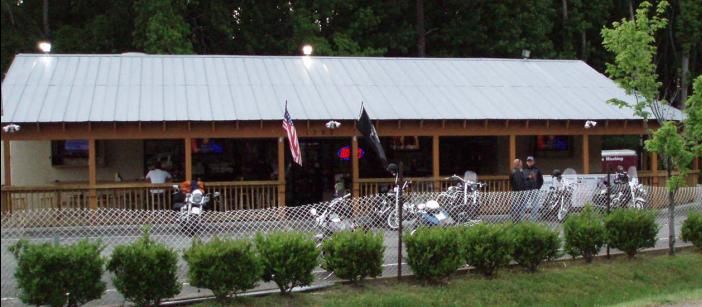 Virginia Beach has an identity crisis and homie Bob McDonnell gave it some tough love last weekend. The Governor sent the cash strapped state police to clamp down on lawyers, doctors, and blue collar workers, ruin business for entrepreneurs, and chill attendance and fundraising for the Hampton Roads USO.
"I know people that didn't go. They don't want the problem. They don't want the hassle. Nobody's got any money. They don't want to get dragged into Virginia Beach General District Court and have to pay court costs and fines over some chicken crap summons over some nonsense equipment violation. Are you kidding me?" – Mike Imprevento
This was the 15th Annual Bike Classic. Some 120 vendors come from up and down the east coast and across America to this annual event and for many it is the kick-off to their biggest season of sales. The upwards of 30,000 participants are key to their success for the year. It is not a gathering of gangs; it is more the bike culture along for the ride at a benefit. But local attitudes toward the event have gradually moved it further and further from the "beach." This year you could throw a baseball to North Carolina from the venues well away from the better conforming and attired crowds along Atlantic Avenue.

Virginia Beach's discomfort with diversity found comfort and comradeship with former resident of many Virginia locales, Governor Bob McDonnell. Reinforcing local efforts to dampen participation in the event and driving business away, Virginia State Police were called en masse to reinforce roadblocks by the Virginia Beach Police and create a gauntlet along the route to the event. In this age of Twitter and E-mail, it didn't take long for word to circulate. There being no reasonable alternative route to the venue, crowds stayed away. Good job, Bob. The economy thanks you.
Virginia Beach Mayor, William Sessoms probably doesn't own a chopper, but he does own a horse or two. This weekend he is front and center in another event down Pungo way, billed as a Kentucky Derby party for charity. Here is an opportunity for the Governor to demonstrate an even hand, enforcing the same standards as last weekend; only from potentially deeper pockets. One facet of this weekend's event, a benefit for Seton Youth Shelters, boasts a $100 tab. A business case can be made for the cost of deploying the Virginia State Police this weekend.
Mike Imprevento, local attorney and radio personality, went out to the bike event last weekend and observed a different atmosphere than in other years. Roadblocks were established Friday night and Saturday afternoon stopping every motorcycle in a "baseless, pointless intervention on the rights of individuals trying to enjoy an event."
Virginia Beach has pursued a long campaign to mitigate behavior along the beachfront. Weekend law enforcement presence is significant with police in cars, on horses, and on bicycles. It has been very effective with crowds of tourists. But of late, the effectiveness has begun to diminish with regional residents becoming accustomed to it and beginning to mass on the street late at night. Efforts at crowd dispersion have a confrontational threshold at which the group coalesces and a flash point occurs. A heavier hand is a catalyst for violence.
The concern should be whether the effort to quell the crowd at the Bike Classic with a swarm of state policemen on overtime last weekend signals that heavier hand. Certainly it wasn't the Governor's intention to establish martial law. Maybe he's just cowed by leather and chain bikinis. Maybe the Allenesque "Cowboys and Corsets" contest is more his cup of tea. But there's an enforcement balance. The tools and methods he deployed in this case are disconcerting and the unintended consequences of this attitude may lead to tragedy.