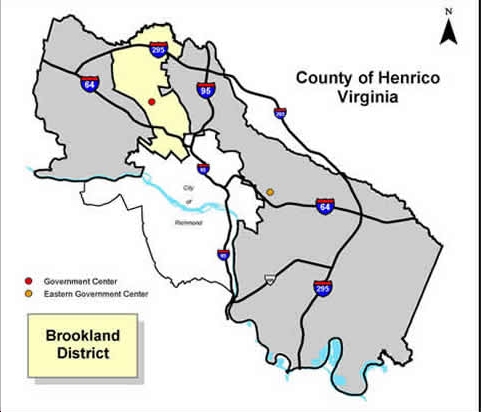 There was some important news I initially missed this past Saturday, as I was out at the climate march, live blogging the first Virginia 2017 Democratic gubernatorial debate, etc. Here's the news (bolding added for emphasis):
A former Marine who founded a leadership development firm will vie for the open seat on the Henrico County Board of Supervisors.
Courtney Lynch, 42, won a spot on the November ballot for the Brookland seat during a Henrico County Democratic Committee caucus on Saturday. Lynch defeated Danny Plaugher, executive director of advocacy group Virginians for High Speed Rail, for the nomination.
[…]
Amid demographic shifts in the county and a growing proclivity for Henrico voters to vote for Democrats, local political watchers say the November election could result in the first modern Democratic majority on the Board of Supervisors. Frank Thornton and Tyrone Nelson, who represent the Fairfield and Varina districts, respectively, are Democrats.
Just to give you an idea of how quickly Henrico County has shifted politically – and in which direction – check out these numbers: Bob McDonnell 56%-Creigh Deeds 44% in 2009; Tim Kaine 58%-George Allen 42% in 2012; Barack Obama 55%-Mitt Romney 43% in 2012; Terry McAuliffe 51%-Ken Cuccinelli 38% in 2013; Mark Warner 55%-Ed Gillespie 42% in 2014; Hillary Clinton 57%-Donald Trump 37% in 2016.
That's right, Hillary Clinton just won Henrico County by 20 points (!) in November, compared to a 12-point win for Bob McDonnell over Creigh Deeds back in 2009. Which means that the main reason Democrats don't dominate in this county at the local level is that there's a much bigger "dropoff" among Democratic than Republican voters in non-federal, non-gubernatorial years. But that seems to be changing too, with Democrat Tyrone Nelson's 2011 victory (note that he ousted a 20-year Republican incumbent) and Democrat Shannon Taylor's 2011 election as the county's Commonwealth Attorney — the first Democratic constitutional officer elected in Henrico County in over two decades!
So clearly, Democrats can win in Henrico County. In fact, I'd argue that at this point, Democrats SHOULD win in Henrico County, including the crucial election (for Brookland supervisor) this coming November, which "could result in the first modern Democratic majority on the Board of Supervisors."
Why is this a big deal? Because Henrico is a key Virginia "purple" county,  and as of right now, the Board of Supervisors is split 2 to 2 with one vacancy (the Republican incumbent., Richard "Dick" Glover, died). Which means that Democrats have a big opportunity here. Note that Brookland went for Hillary Clinton and for Barack Obama (barely), and has also gone D in statewide races.
Also note that Henrico has always been poorer and more minority in the eastern parts of the county, and wealthier/whiter in the western parts (like Brookland district). The disparity in schools in the county is glaring. With Democratic control of the County Board, the two supervisors from eastern Henrico would have enough power to take the county in a different – and better! – direction and to ensure that all citizens have opportunity and decent schools. And, of course, this election would send a statewide message and put Henrico in a stronger position to help Tim Kaine in his reelection bid next year.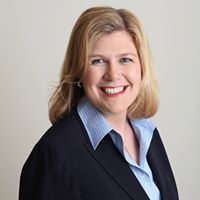 As for Courtney Lynch, I'm told that she is a strong candidate with deep community connections. Here's what Henrico Commonwealth's Attorney Shannon Taylor has to say about this election:
As Commonwealth's Attorney, I work very hard with law enforcement to keep Henricoans safe and secure.
However, some of our progressive programs we have implemented, including those to combat bullying and address issues dealing with addictions and mental health, are not as strong as they could be due to the fact we currently do not have a Democratic majority on the Board of Supervisors.
Elections matters and I need Courtney Lynch to join Democratic Supervisors Tyrone Nelson and Frank Thornton on the Board of Supervisors so that critical programs such as these are prioritized and properly funded.
Bottom line: Henrico is a large, important "swing" county in Virginia, so in addition to his race's local importance, this is a big deal for broader reasons. Let's make sure we win this one in November!