UPDATE 6:15 pm – Northam issues a statement, confirms the photo and apologizes…but definitely does NOT say he's resigning or intends to do so.
Governor Northam Statement on Offensive Photo 
RICHMOND—Governor Ralph Northam released the following statement today:
"Earlier today, a website published a photograph of me from my 1984 medical school yearbook in a costume that is clearly racist and offensive. 
"I am deeply sorry for the decision I made to appear as I did in this photo and for the hurt that decision caused then and now.
"This behavior is not in keeping with who I am today and the values I have fought for throughout my career in the military, in medicine, and in public service. But I want to be clear, I understand how this decision shakes Virginians' faith in that commitment.
"I recognize that it will take time and serious effort to heal the damage this conduct has caused. I am ready to do that important work. The first step is to offer my sincerest apology and to state my absolute commitment to living up to the expectations Virginians set for me when they elected me to be their Governor."
At this point, after an absolutely crazy week in Virginia politics, I'm almost speechless. In fact, after you see the next two items, I think you might be speechless as well. Just in the last couple hours, I've had a slew of Dems message me with variants on "WTF?!?"
Item #1: YEARBOOK: Ralph Northam In Blackface & KKK Photo (also confirmed independently by the Washington Post (and the Virginian Pilot); I contacted Gov. Northam's communications director a couple hours ago but haven't heard back yet…).
A photograph on Gov. Ralph Northam (D)'s medical school yearbook page shows a man wearing blackface next to another person in Ku Klux Klan robe.
The image is in a 1984 yearbook from Eastern Virginia Medical School on a page with other photos of Northam and personal information about the future governor.
Northam, a pediatric neurologist, graduated from the Norfolk medical school in 1984 after earlier graduating from Virginia Military Institute.
At this point, I'll just say that whatever differences I've had with Northam on politics and policy – and there have been several, most notably my support for Tom Perriello in the 2017 Democratic primary and my stark differences with Northam on the Atlantic Coast Pipeline and Mountain Valley Pipeline – I have *never* thought that he was a racist in any way. Nor have I ever seen any indication of racism in all the years I've followed his career (since 2007). So…got me, but politically this is not good – and will require a strong, sincere, credible response from Northam, and soon.
By the way, how did none of Ralph Northam's opponents – Aneesh Chopra in 2013 (who I endorsed/voted for), Tom Perriello (who I endorsed/voted for) in 2017, Ed Gillespie (who I most certainly did NOT endorse or vote for! LOL) in 2017 – not have this "oppo?" Seems like Opposition Research 101 to check old yearbooks. If they had, would Chopra have beaten Northam in 2013? Would Perriello have defeated him in 2017? Who knows, but it's wild to think about the "alternate history" timelines here…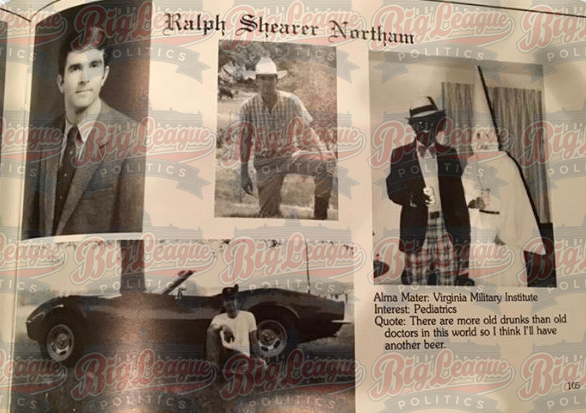 Item #2: With rumors of intense protests by anti-abortion activists, and also threats to the safety of participants floating around the internet, the following item is only surprising in that it took so long (I was expecting they'd cancel this yesterday or earlier today).
Unfortunately, we are postponing our joint legislative town hall meeting scheduled for Saturday, February 2 due to security and safety concerns for our constituents who planned to attend as well as participants coming to youth sports activities… *full statement attached* pic.twitter.com/1bhEeWYfVb

— Scott Surovell (@ssurovell) February 1, 2019