See below for some great photos by Mike Beaty of an event in support of Raheel Sheikh, the Democratic nominee for Prince William Board of County Supervisors, Coles District (note: I endorsed Sheikh back in May). This is a crucial local race in a very important county, as it very well could determine which party controls the Board of County Supervisors. Currently, the Board of this increasingly "blue" county is controlled 6-2 by Republicans, including the hard-right, xenophobic, Trump-loving Chairman, neo-Confederate Corey Stewart.
After the election on November 5, however, the Board could look *very* different, as neo-Confederate Corey is stepping down (thank goodness), as are Coles District Supervisor Martin Nohe (R) and Potomac District Supervisor Maureen Caddigan (R), while Woodbridge District Supervisor Frank Principi (D) lost a primary to Margaret Franklin (D) in June. The good news is that Franklin is almost certain to hold that seat for Democrats on November 5, as is Neabsco District Supervisor Victor Angry. For Chair, Democrat Ann Wheeler has a great chance to defeat far-right Republican John Gray, which would give the Democrats three seats. Then there's Potomac District, where Democrat Andrea Bailey is highly likely to defeat Republican Douglas Taggart, which would give Democrats four seats out of eight.
Which means that the key Prince William Board of County Supervisors elections are likely to be in: 1) Occoquan District (Democrat Kenny Boddye vs. Republican incumbent Ruth Anderson) and 2) Coles District (Democrat Raheel Sheikh vs. right-wing Republican Yesli Vega). Both are winnable districts, especially if you look at how badly Corey Stewart – yes, the same guy who's currently County Board Chair – got crushed across the county, including in these districts, back in November 2018.  But for Boddye and Sheikh to win, they will need resources to communicate and, of course, Democrats to show up at the polls on November 5. Which is why it's so good to see events like the one yesterday with Khizr Khan, as you can see in the following photos by Mike Beaty. A few others there for Sheikh were Virginia Secretary of Education Atif Qarni, State Senator Jeremy McPike, State Senator Dave Marsden, State Senator Chap Petersen, Del. Sam Rasoul, Del. Luke Torian, Del. Ibraheem Samirah, Prince William Board of County Supervisors Chair Democratic nominee Ann Wheeler, Prince William County Sheriff Democratic nominee Josh King, and Prince William County School Board Chair Babur Lateef (another important election Democrats need to win).  Good stuff – go Raheel Sheikh!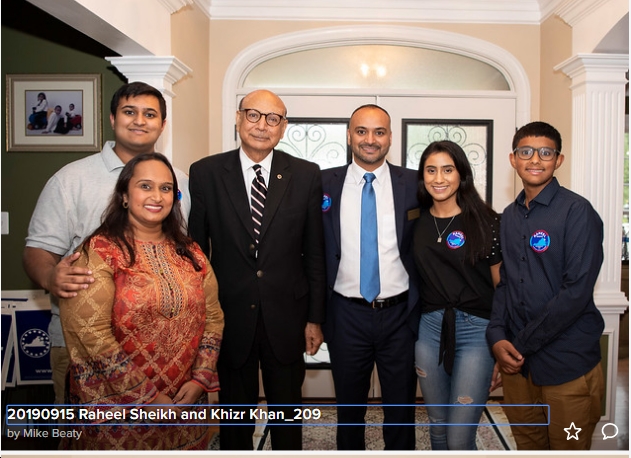 Sen. Jeremy McPike, Raheel Sheikh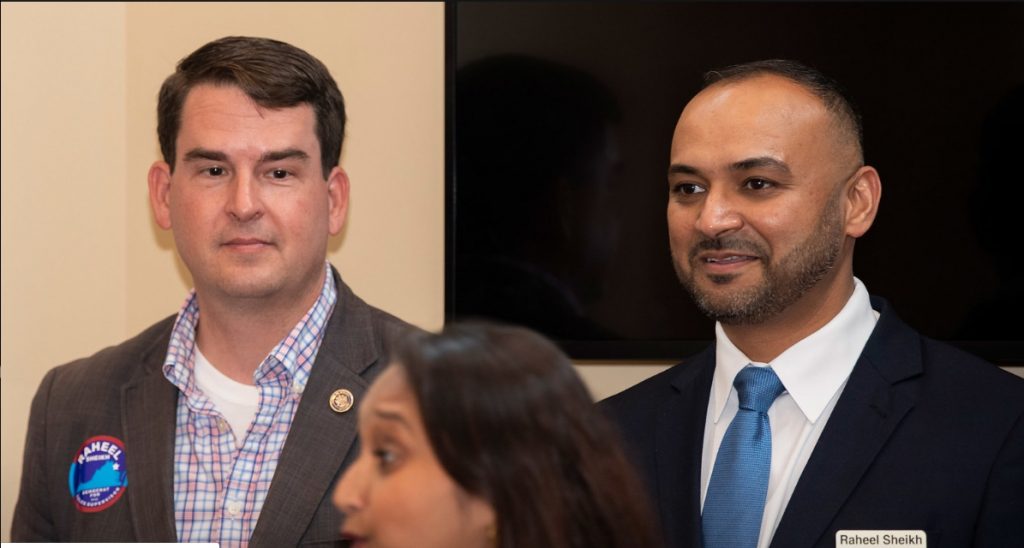 Josh King, PW County School Board Chair Babur Lateef, Sen. Chap Petersen, Sen. Jeremy McPike, Raheel Sheikh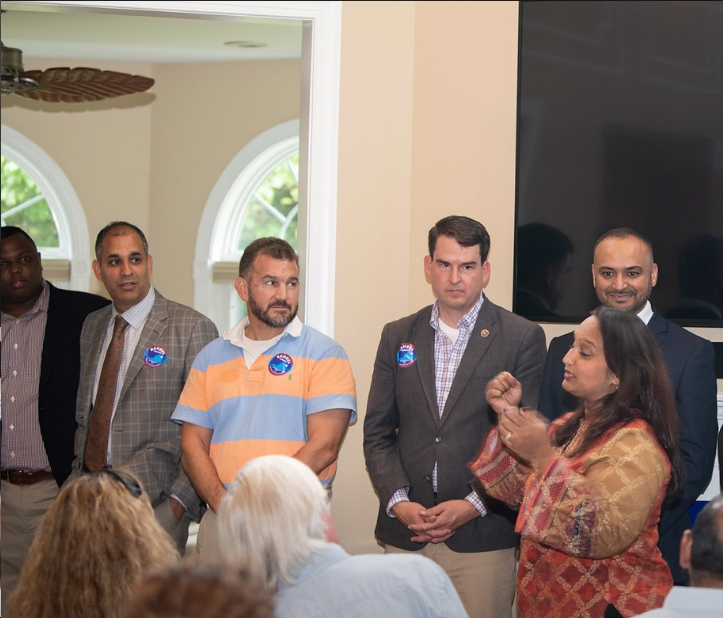 VA Secretary of Education Atif Qarni, Josh King, Sen. Chap Petersen, Raheel Sheikh, Mark Wolfe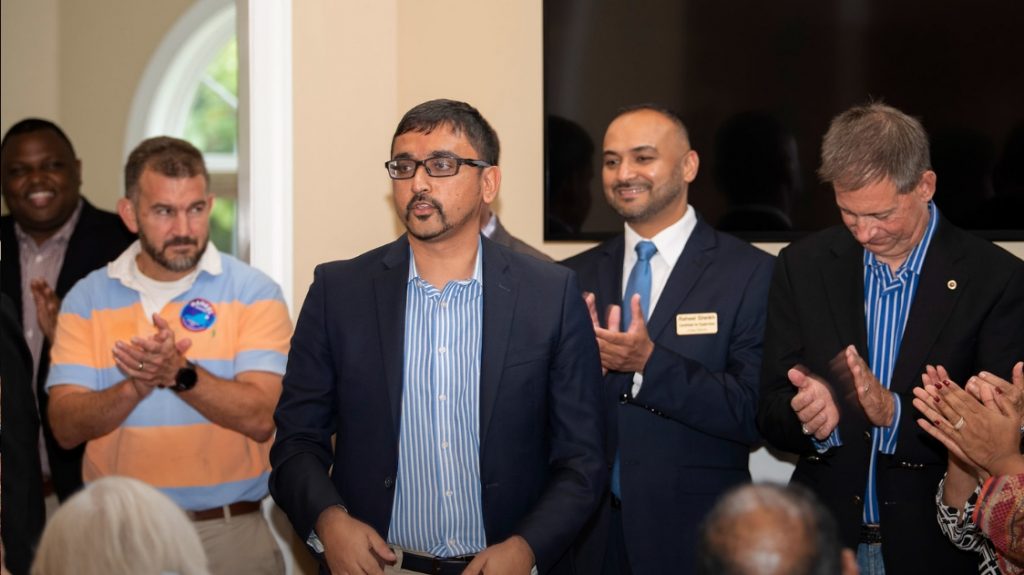 Khizr Khan, Raheel Sheikh, Mark Wolfe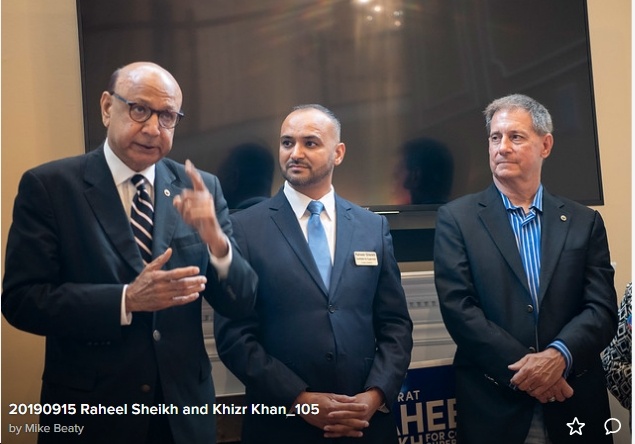 Khizr Khan and Raheel Sheikh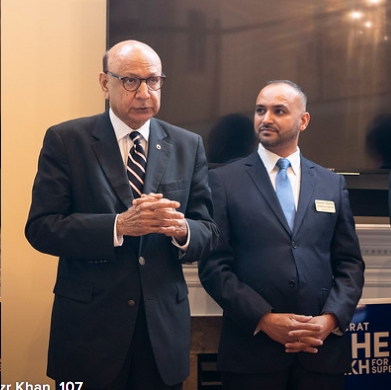 PW County School Board Chair Babur Lateef and Del. Sam Rasoul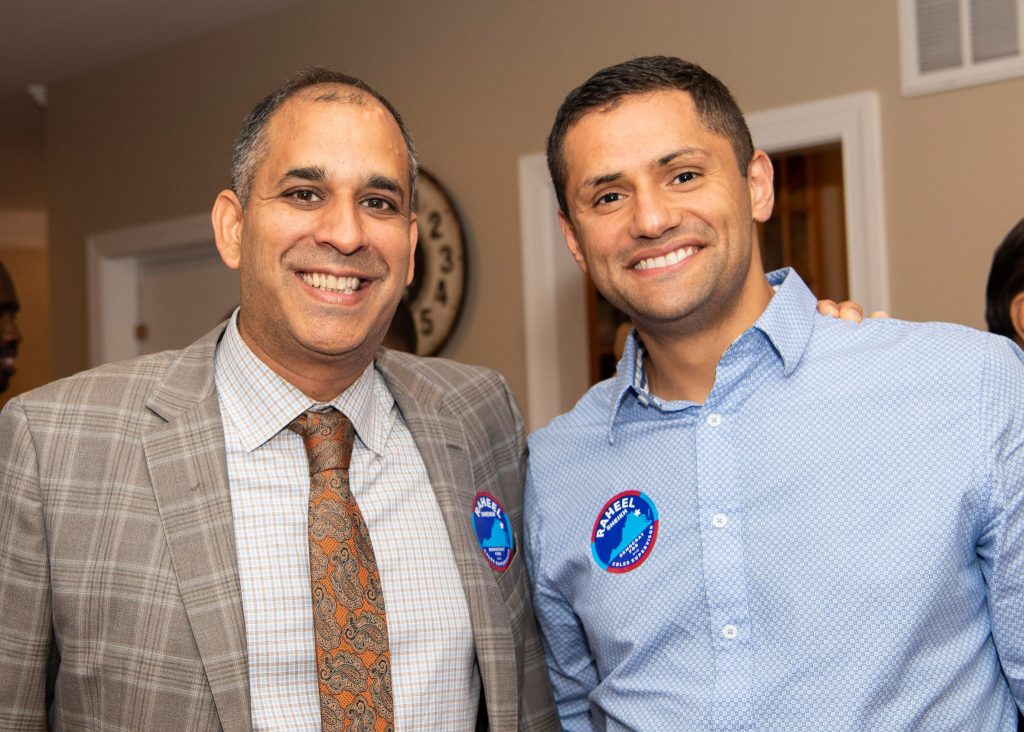 Josh King, Ann Wheeler and Jeremy McPike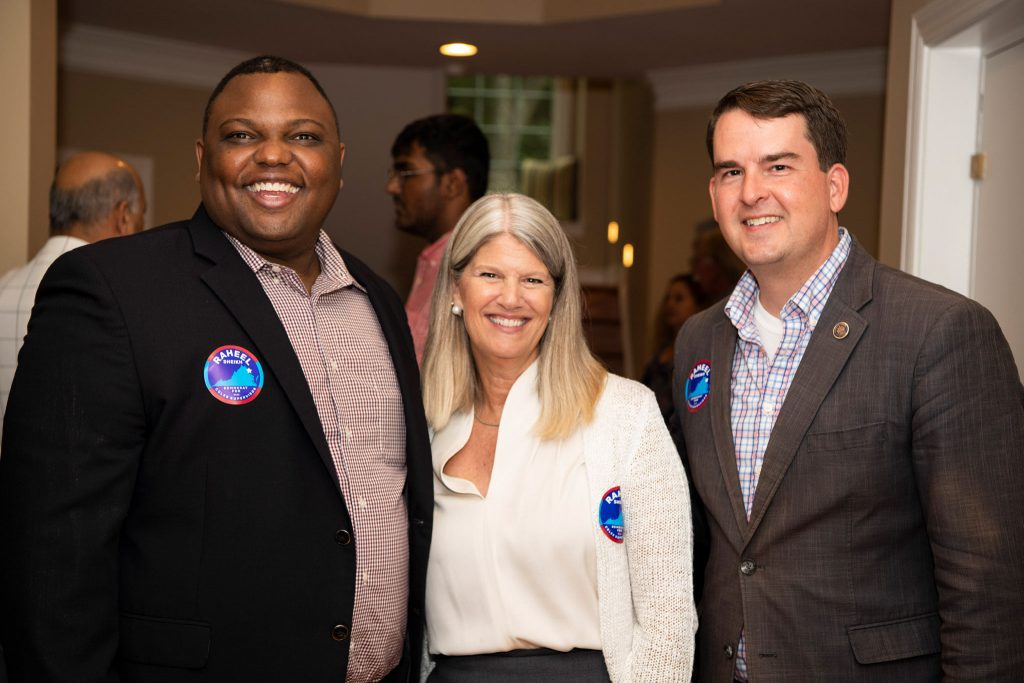 Raheel Sheikh and Khizr Khan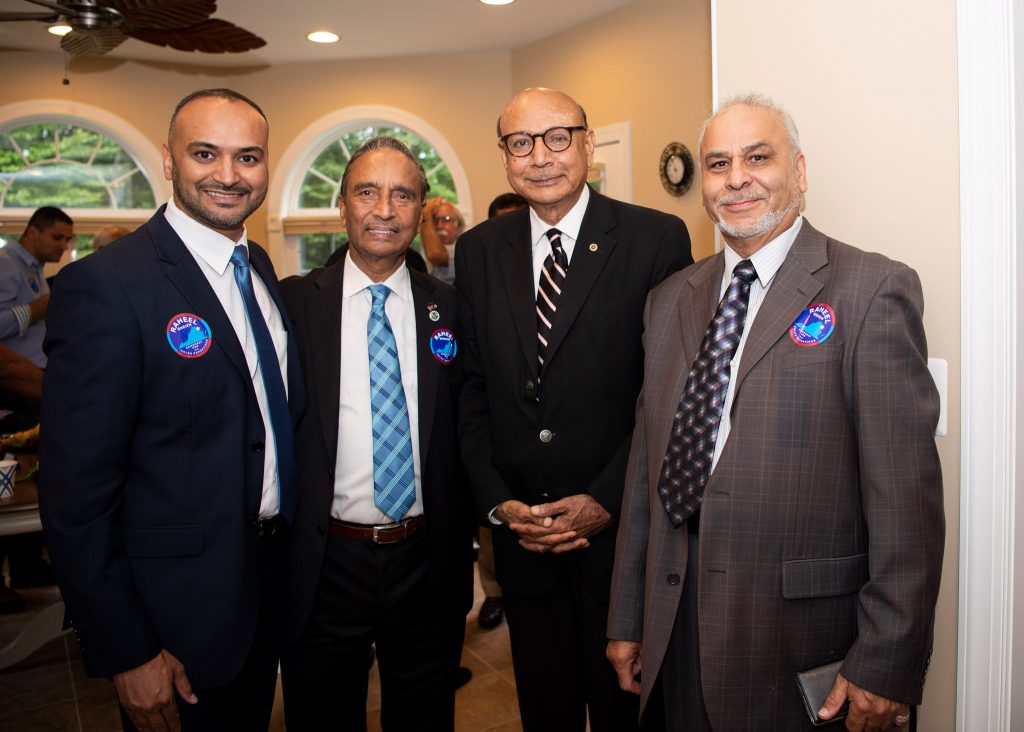 Josh King and Khizr Khan