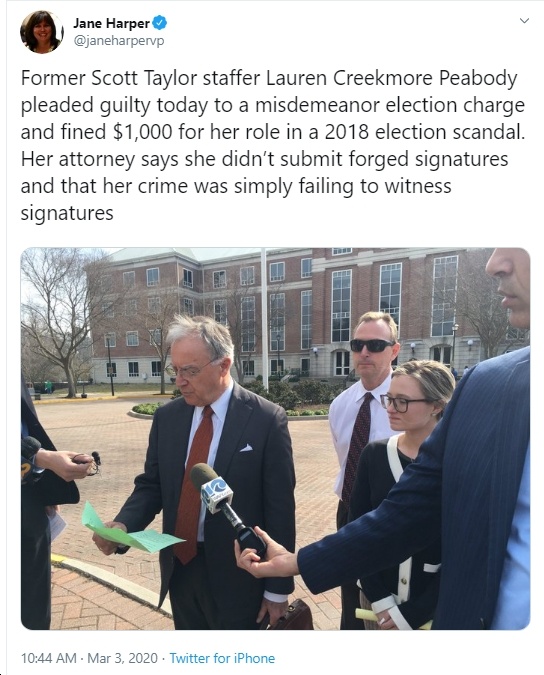 It took a looong time, but it finally happened: former Rep. Scott "Petitiongate" Taylor (R-VA02)'s 2018 campaign now has a guilty plea hanging around its neck. 
A staffer who worked on former Congressman Scott Taylor's 2018 re-election campaign has pleaded guilty to "willful neglect of election duty" over improperly gathered petition signatures.
Taylor was the incumbent Republican who lost the 2nd Congressional District seat to Democrat Elaine Luria in 2018. Questions arose about efforts of Taylor's campaign to get independent candidate Shaun Brown on the ballot.
Also note, as the Virginian-Pilot story details:
"The investigation is still ongoing," Special Prosecutor John Beamer said afterward. "You're likely to see more" indictments in the case.
Obviously, none of this is good for Scott Taylor's political career…and for very good reason. For more background on all this, see:
Taylor, by the way, is now running for his old seat, against the Democrat who unseated him in 2018, Rep. Elaine Luria. Of course, Taylor first has to win the Republican nomination, and even they might be smart enough not to pick this scandal-tarnished dude…