Advertisement

Here at Blue Virginia, we strongly opposed passage of the redistricting amendment, as did almost all Virginia House Democrats. But…it passed, by a wide margin in fact. So now that that's a done deal, for better or (probably) worse, how's redistricting going to work next year? See below for a graphic from VPAP that lays it out, and also check out this excellent piece by Brandon Jarvis at Virginia Scope. In short:
"Virginia's new redistricting timeline could take up to 81 days…racing the clock next spring to redraw legislative boundaries in time for the House of Delegates to hold November elections in the new districts."
"The Census likely won't provide new population data until April 1, more than a month later than usual." Also, "a new voter-approved redistricting commission must set aside time [up to 45 days] for public input."
Then, if the General Assembly doesn't agree to the Redistricting Commission's maps, "the whole process would start again with responsibility falling to the Supreme Court of Virginia," with "no timetable for court action."
By the way, it's possible (maybe even likely) that House of Delegates primaries will be held in late summer instead of in June, while statewide primaries could still be held in June. It's also possible that the 2021 House of Delegates elections could be held in existing districts, and even "the possibility of the House holding elections again in 2022 — this time in the new districts." Followed by more elections in 2023, which would mean House of Delegates elections possibly three years in a row. When people joke about there always being elections in Virginia, they're not kidding! LOL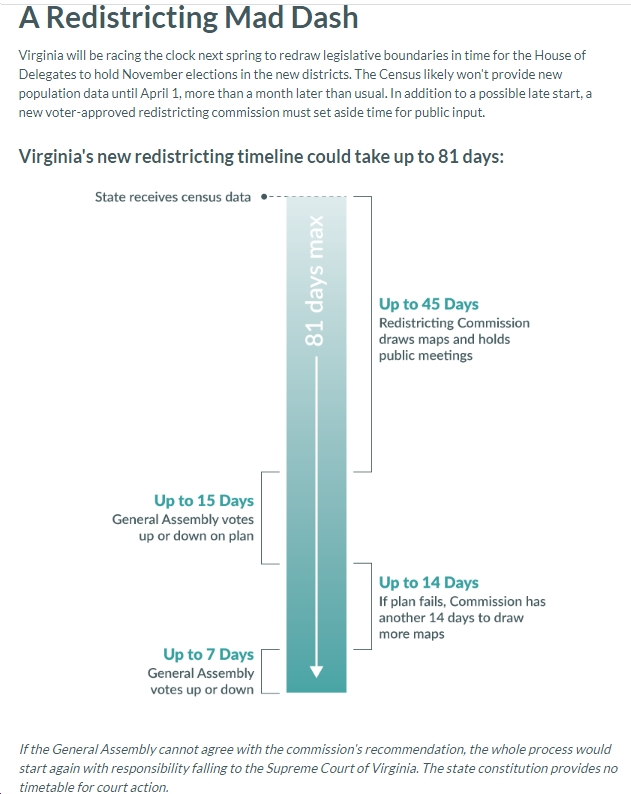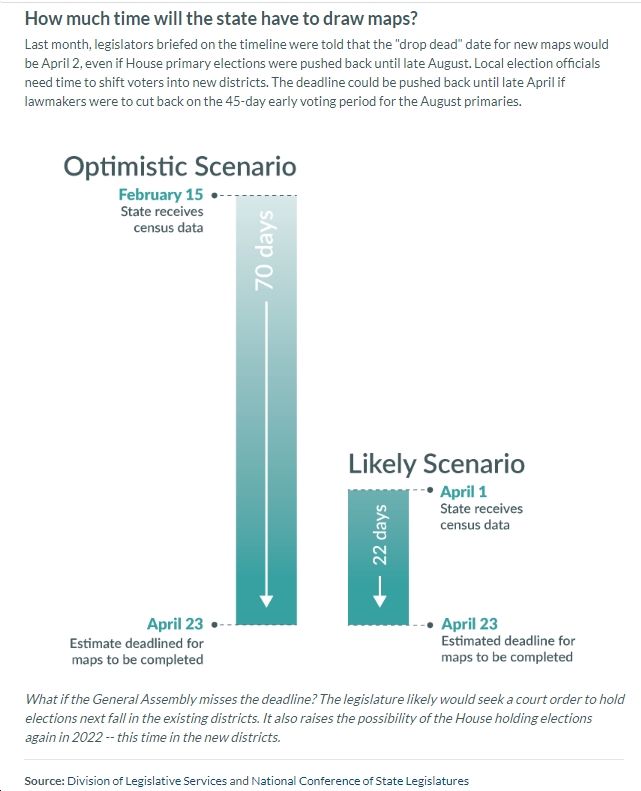 There's no paywall on Blue Virginia, and we definitely want to keep it that way! If you want to help support our work, you can donate here - thanks!
Also, you can
sign up for our weekly email list here
.