8:30 am update: According to Dave Wasserman of the Cook Political Report, "Biden is well on his way to flipping MI & WI (in addition to AZ & #NE02) and is doing well enough in PA's completed counties to be on track to win there." And according to G. Elliott Morris of The Economist, "No idea when MI + WI + PA will finish counting their ballots, but based on county-level returns and some interviews with county election chiefs I'm still relatively confident that there are enough mail ballots and votes in cities left that Biden will just barely pull off a win."
11:59 pm update: Okay, we're not going to have anything close to a final answer tonight, so I'm going to bed. Thanks for tuning in. And stop freaking out! This story is not fully written yet.
11:47 pm update: Several media outlets are reporting that WI, MI and PA will not be done counting votes until tomorrow at the earliest. Bedtime beckons.
11:27 pm update: Best news of the night – Fox has just called Arizona for Joe Biden!!
11:23 pm update: Imagine an Election Night in which there are no results yet from huge areas like Atlanta, Philly and Northern Virginia. That's exactly what you're looking at right now.
11:11 pm update: NPR reporting that Philadelphia won't finish counting its votes until tomorrow. So much for clarity tonight!
11:06 pm update: KS Senate race called for the GOP incumbent. That one was a stretch, but we do need to win a few stretch races to take the Senate, with hopefully more than a razor-thin margin. Stay tuned for the remaining races, like IA and NC…
10:47 pm update: In Senate news, it looks like BOTH Georgia races are going to go into January runoffs – which could very well decide which party leads the Senate. Meanwhile, various folks on Twitter are saying that the Arizona Senate race has been called for Democrat Mark Kelly – another expected flip – though I'm not seeing any official confirmation of that yet.
10:16 pm update: Another unfortunate but expected outcome – Democratic Sen. Doug Jones beaten by the Republican. But let's put this night so far in perspective – we are talking mostly about results from places that've been Republican for decades. Most of the more Democratic-leaning swing states are far from being called yet, e.g., most of the Northern ones like MI, WI, PA, ME.
10:13 pm update: In terms of potential clarity before it gets too damn late, Arizona is counting its votes quickly so far – 72% counted an hour after the polls closed.
10:00 pm update: Okay, this one hurts – AP calls the South Carolina Senate race for Bootlicker Supreme Lindsey Graham…
9:47 pm update: Experts I follow on Twitter are noting that big areas like Atlanta and our own Northern Virginia haven't counted their votes yet, unlike the more rural and conservative areas of their states – two examples of the confusing distortions in the still early stages of a very unusual Election Night.
9:33 pm update: In case you're obsessing over the NY Times 3 state needle showing donald doing well in GA and NC as well as FL, note the guy behind the needle, Nate Cohn, questioning his own model! This is actually very honest and transparent of him, but this is why I distrust statistical projections of how the odds of a race will come out – they are very sensitive to their inputs, assumptions and models, as we learned 4 years ago.
9:21 pm update: Lunatic Republican update – QAnon promoter Marjorie Taylor Greene has won her House race in Georgia while Islamophobe Laura Loomer has lost her House challenge in Florida. Neither is a surprising result based on the partisan lean of both districts.
9:12 pm update: Fox has called the Colorado Senate race for Democrat John Hickenlooper, which, while expected, would be our first flipped seat. Meanwhile, NBC News has called the Texas Senate race for Republican John Cornyn.
8:55 pm update:  As a lesson in how misleading some of the early vote counts are going to be tonight, with 30-something% of the vote counted in both states, Biden is currently leading in KS while donald is leading in Virginia. Avoid these mirages!
8:45 pm update: I'm trying to avoid saying too much about early results, but Biden is ahead in NC with 68% of the vote in and in TX (!!) with 62% in. And there are lots of positive early signs in OH. Stay tuned – we have a long way to go!
8:28 pm update: The Washington Post doing a great job with its elections website here. It's still early, but things looking interesting in TX, OH, NC…
8:22 pm update: Just a warning – I'm seeing a lot of confusing and contradictory estimates and claims on social media, and a bit on mainstream media too. Caveat emptor – don't freak out, or rejoice for that matter, based on bad or anecdotal data.
8:17 pm update: FWIW in Florida, CBS exit polls show Puerto Ricans favoring Joe Biden by 40 points there. So be cautious saying the closeness of the race is due to Latinos – not all members of that community vote the same way. The race there remains within two-tenths of one percent. It's Florida, folks!
8:07 pm update: Ari Berman on Florida: https://twitter.com/AriBerman/status/1323785752401055745?s=20
8:05 pm update: AP is calling Mitch McConnell the winner of his Senate race. Not a big surprise for that big coal, tobacco Republican state. More important is to win enough Senate seats to knock Mitch out of his perch as Majority Leader!
8:03 pm update: But before you get too excited about Florida, it is currently a tie vote there. The estimate of donald winning is based on where the remaining vote would come from, I guess. But I can remember previous calls on Florida that turned out flat wrong, so – give it some time!
7:49 pm update: So the NYT Needle is predicting, with 80% of the Florida vote in, that donald will win that state, based at least in part on a stronger performance among Cuban voters. Remember, he has to win pretty much EVERY swing state to pull this off, so do not get too upset about this race or that one. We have a long night to go!
********
It's Election Night! How are you feeling, on a scale from "Fired up and ready to go!" to "Looks like I picked the wrong week to stop sniffing glue"?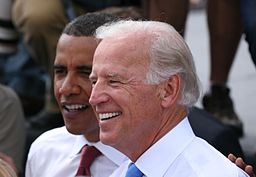 I'll be monitoring the national races while Lowell keeps track of the Virginia scene. Following are the things I'll be watching most closely:
The Presidential Race
To briefly review the math, Hillary Clinton won a Democratic base of 227 Electoral votes in 2016 – falling short of the 270 needed to win as the northern "Blue Wall" crumbled, with donald very narrowly winning Pennsylvania (26 EVs), Michigan (16) and Wisconsin (10). Add them up and it's clear that just winning back these states alone will give Biden the presidency – all else being equal – with 279 votes. And the polls show him comfortably ahead in all three. So if indeed the northern states hold fast this time, every other state is just sweet frosting on the victory cake.
As always, how the race unfolds tonight will depend a lot on when the polls close in the key states, including for example (noting both swing states and a few with major Senate races here):
7:00 pm: GA, SC
7:30 pm: NC, OH
8:00 pm: FL, ME, PA
9:00 pm: AZ, CO, KS, MI, TX, WI
10:00 pm: IA, MT
A further major factor this time around, with the absolutely massive early vote, is how and when votes will be counted. Key point here is how many states may be suffering from the slows – notably, GA, IA, MI, PA & WI are not allowed to count any ballots until Election Day, which could not only slow their results but also misleadingly make it seem like the candidate who won the most votes on Election Day (likely donald, since Dems are way more likely to vote early) is leading.
But on the bright side, three critical states in the Southeast – NC, GA & FL – tend to count votes quickly and could give us an early indication of how the election is going. Indeed, the dreaded NY Times needle will be deployed to monitor results in these three states alone.
Again, Donald needs all three of these traditionally Republican states to get to 270 electoral votes, so losing any of them spells trouble for him.  Right now, analysts split on the prospects for these states, e.g., the University of Virginia Center for Politics Crystal Ball predicting FL will go to donald as NC & GA go Biden, while 538 and the dreaded Fivey Fox give all three to Biden.
The Fight for the Senate
Saving democracy requires more than dethroning donald – at a minimum, we better ditch Mitch too. And having a Democratic Senate is critically important to allowing a President Biden to get anything done – the more seats the better.
The promising news is that Dems are now favored in:
AZ– Mark Kelley's poll numbers over Martha McSally having rocketed into outer space;
CO – John performing a full Hickenlooper on Cory Gardner;
ME – Sara Gideon giving Susan Collins cause for "concern"; and
NC – Cal Cunningham turning Thom Tillis into Carolina BBQ.
But I'm also keeping a very close eye on these races where we have a shot:
GA (2) – John Ossoff vs. David Perdue and Rev. Raphael Warnock vs. Kelly Loeffler / Chris Collins
IA – Theresa Greenfield vs. Joni Ernst
MT – Steve Bullock vs. Steve Daines
SC – Jaime Harrison vs. Lindsey Graham
And if we're having an unbelievably good, titanic night, also keep a watch on:
KS – Dr. Barbara Bollier vs. Roger Marshall
AK – Dr. Al Gross vs. Dan Sullivan
TX – M.J. Hegar vs. John Cornyn
MS – Mike Espy vs. Cindy Hyde-Smith
AL – Doug Jones defending against Tommy Tuberville
Long Term Signs
Finally, what will tonight's results tell us about the future of American politics? Note the following list of top ten US states by population:
CA
TX
FL
NY
PA
IL
OH
GA
NC
MI
Interestingly, beyond the 3 Democratic lock states of CA, NY & IL, every other state on this list is a swing state in 2020. So keep an eye on how many of the biggest states each party wins. If Republicans win none of the top 10 – or hardly any of them – they are in big trouble moving forward and had better rethink their rural-centric approach.
That's it to start – once actual results start rolling in, starting sometime after 7:00 pm, I'll be posting frequent updates, so make sure to keep pressing the refresh button like a lab rat in a cocaine research facility…