Advertisement

The long-awaited report on the "policies, process, and procedures employed by the Office of the State Inspector General during its investigation of the Virginia Parole Board's handling of the Vincent Martin matter" is now available. For some background, see:
Also, see below for some highlights from the report, including that:

"there is only one official OSIG report concerning the VPB Martin matter";
"previous versions of the report were mere drafts containing allegations edited from the final report after OSIG determined that they could not be substantiated"
"OSIG's investigation and findings were not influenced by any outside actors, including the Office of the Governor and the Secretary of Public Safety and Homeland Security";
"OSIG properly initiated its investigation by following standard policies procedures, and the editing process employed by OSIG in drafting the report was thorough."
And see below for tweets from VAPLAN, which writes, "Skimming the independent investigative report on the 2020 Parole Board & OIG actions, which was commissioned by the General Assembly in its 2021 budget, I can't help but wonder if @GovernorVA & his COS Clark Mercer have gotten apologies yet from the GOP."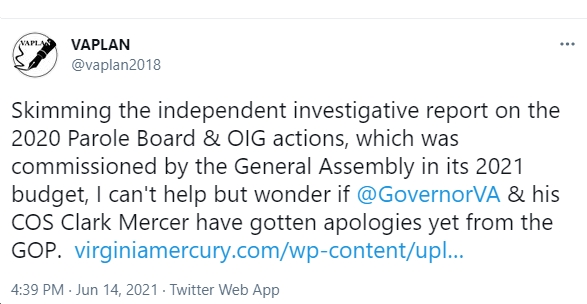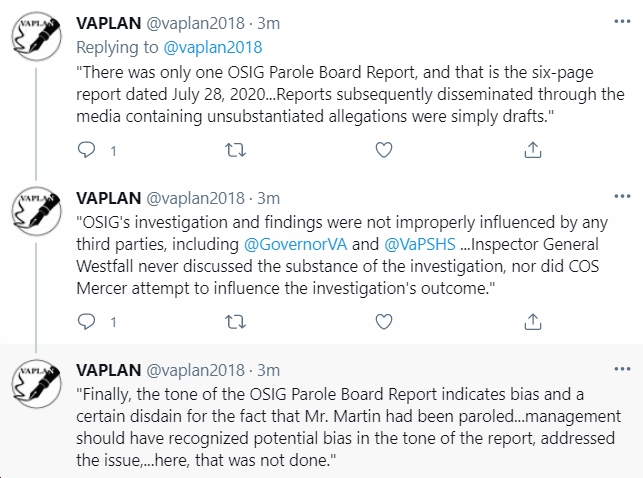 So, in the end, it seems like Virginia Republicans' storm and fury over this case signifies…not much, if anything. Other than the fact, of course, that they hate parole and have been really pressing to turn this entire situation into a scandal, whether or not there's any "there there." Given all that, it's not surprising that Virginia House Republicans aren't happy with this report, since it doesn't support their allegations (the House Republicans called the report "entirely predictable: a report from a partisan Democratic law firm hired by the Democratic Attorney General that claims a report showing Democrats in a bad light is biased" blah blah blah). At least the Senate Republicans make clear what's really going on here, namely that they intensely dislike "granting early release to violent felons." For more information on the report, see the Virginia Mercury story, which writes:
"In a statement, Northam's office said the law firm's findings back up its assertions that [OSIG investigator Jennifer ] Moschetti was biased and failed to take a clear-eyed look at laws and policies governing Parole Board decisions, which are made almost entirely in secret due to a broad exemption from Virginia's transparency laws."
"For OSIG to operate as intended and maintain the public trust, it's vital that investigators do their work in an impartial manner, without bias toward a conclusion, and that information presented in public reports is valid and verified," Northam said. "This report shows that clearly did not happen in this case, and I expect OSIG to address its procedures and its training so that we can all trust in the truth and quality of the work it produces."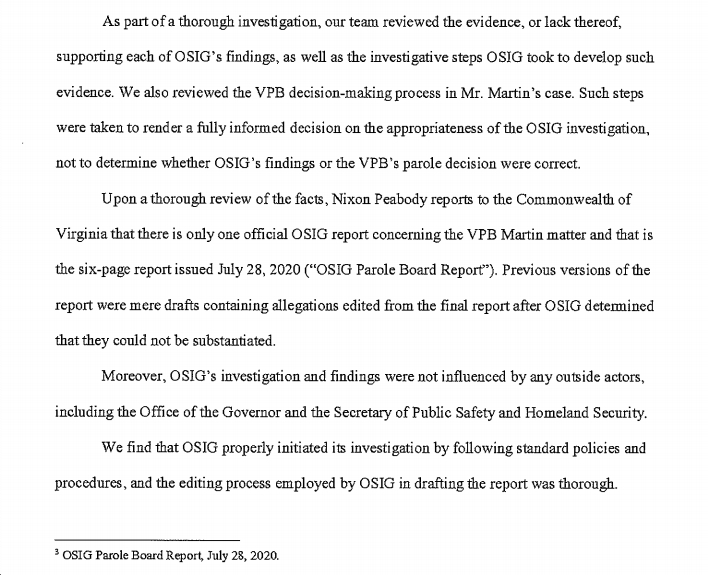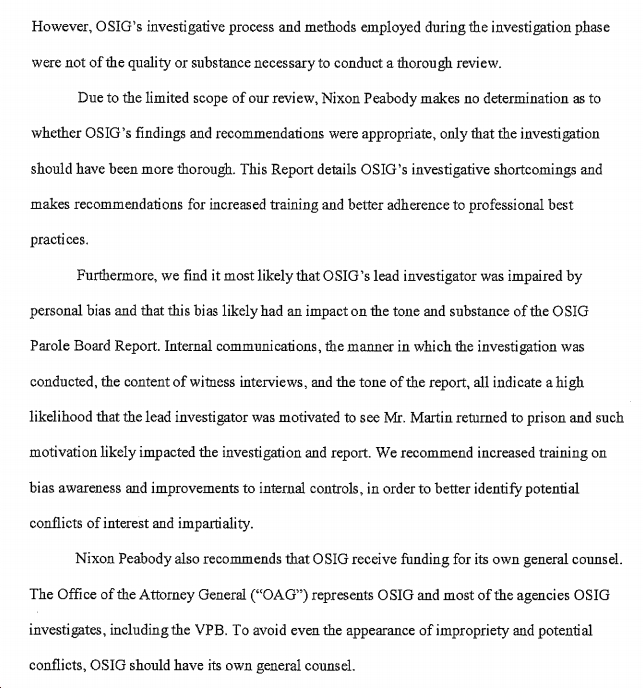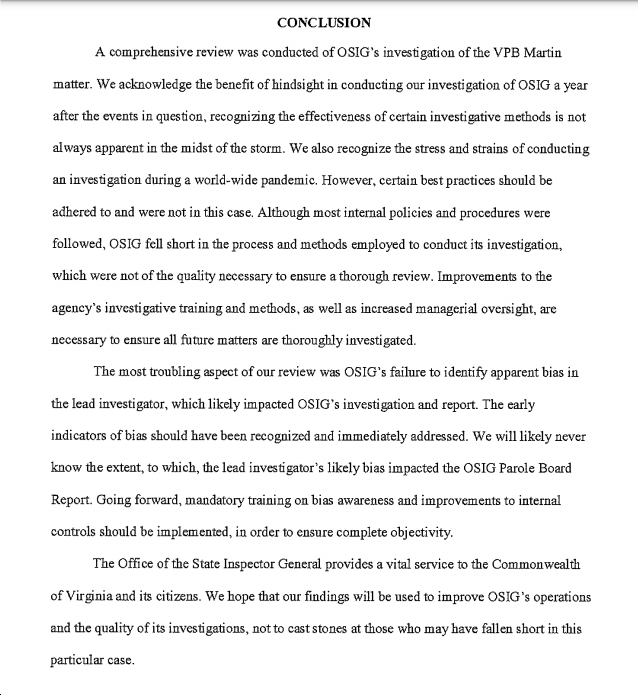 There's no paywall on Blue Virginia, and we definitely want to keep it that way! If you want to help support our work, you can donate here - thanks!
Also, you can
sign up for our weekly email list here
.