By Kindler. Cross-posted on my Substack.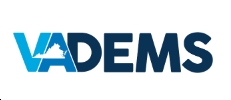 Quick, what's the one state in the South where abortion remains fully legal? What's the only state in the South with a 100% clean energy goal? And for extra credit, identify a Southern state that's greatly expanded rather than constricting voting rights in the last three years.
It's the same answer in all three cases – VIRGINIA. But on all of these issues and many others, the Commonwealth has a right-wing Republican governor and lots of GOP State Senators and Delegates desperate to reverse progress and make Virginia Alabama.
Governor Glenn Youngkin has been unable to become the next Ron DeSantis for one simple reason – he doesn't have full control of the General Assembly. Or I should say, he doesn't have control yet.  Because we have an election this November in which every seat in both chambers will be on the ballot. And Youngkin and his allies are pouring MILLIONS of dollars into these races – in a state with no campaign donation limit whatsoever.
You get the picture? Youngkin and his allies are trying or pledging to turn back the clock on countless issues, including:
And that's just scratching the surface. Give Youngkin safe majorities in the state Senate and House of Delegates and you can guarantee that he will go on a right-wing rampage to catch up with the likes of governors like Ron DeSantis and Greg Abbott. Politically speaking, he's got a lot of catching up to do and boy is he desperate to get there.
It's no secret that Youngkin wants to make it to the White House and it's hard to see him getting there without first having more opportunities to hurt the people the MAGAs love to hate. This multi-millionaire has a lot riding on the November 7th election and he will spare no expense or effort to win it.
Now, here's the good news: Virginia Democrats are well prepared and positioned for this campaign. We just need the right level of volunteers and support to get past the finish line.
I was particularly encouraged by the news of the "Majority Project" recently launched by Virginia Democrats, which has already placed over 100 paid organizers in some two dozen swing districts.  Democrats plan to focus on encouraging early voting, based on the great success we've had in recent years with such a smart strategy.
While Republicans remain mired in controversy, extremism and division, Democrats used the primaries to eject our most controversial Senator, Joe Morrisey and one of our most conservative, Chap Peterson, and select a solid roster of professionals, community activists and otherwise impressive candidates.
The Democratic candidate slate this year is remarkably diverse. For the House, Democrats are fielding candidates in 89 of 100 districts: 44 are female, 44 are people of color, 7 are openly LGBTQ. For the state Senate, Democrats are competing in 39 of 40 districts, with 22 female candidates and 19 people of color. At least 11 Democratic candidates have military or law enforcement backgrounds, frequently a selling point for voters.
The battle lines are set, with doors being knocked, phones rung, texts sent. We just need more people who care about their rights, their environment, their safety, health and well-being to get off the couch and spring into action.
A few resources to follow and/or join this fight: F
See you on the battlefront, be it physical or virtual…
Please check out my Substack and subscribe for free if you'd like.