Home
Tags
Renewable energy
Tag: renewable energy Our old friends at Dominion VA Power, Appalachian Power, and Virginia's friendly power cooperatives were up to their old obstructionist antics again when one lobbyist from each of the three hulking dinosaurs effectively killed HB 129 (Electric Utilities; purchases from net metering sellers) until next session of the General Assembly. The main bone of contention/opposition on the part of Virginia's Goliath power distributors was the "deregulatory" nature of HB 129. Playing to the Senate Labor and Commerce committee's deepest fears, Dominion VA Power's veteran lobbyist opined that HB 129 would have opened another Pandora's Box of regulatory versus deregulatory struggles inside Virginia. Needless to say, had this primary argument not been made against allowing end users to use solar energy from energy suppliers not named Dominion VA Power, Appalachian Power, or one of Virginia's power cooperatives, some other clever argument would have been made to derail the effort.
The fact that Del. Terry Kilgore (R-Gate City), a Republican, introduced HB 129 in the House of Delegates shows how overwhelmingly commonsensical Virginia's need for more solar power in general is. Even Senator Frank Wagner spoke up during the Labor and Commerce hearing on HB 129 to urge Virginia to finally move faster and more substantively towards solar power. You even heard the phrase "in the public interest" (Sen. John Edwards) when talking about HB 129 and the need for more renewable power in Virginia. Wow! In Virginia, our legislators appear more than willing to reward energy companies for not following the spirit of the law. Enter Dominion Virginia Power, a behemoth energy company in Virginia who will be receiving a $76 million performance incentive from rate payers over the next two years. Clearly, these actions of Dominion don't correspond with the spirit of Virginia's renewable energy law.
Who's paying for this bonus, anyways? Dominion's residential customers are paying for this bonus while Dominion continues to fill the commonwealth's air with pollutants from natural gas, biomass, coal, and well, you name it. The situation could not be anymore backwards.
Dominion VA Power has stated publicly that it wishes to move in the direction of clean energy. But actions speak louder than words and so far Dominion has an appallingly dismal record of sticking to its public declarations. Would you trust a compulsive liar with safeguarding your energy future?
The bottom line is it's all about the revenue for Dominion. Until our legislators in the VA General Assembly and the executive force Dominion VA Power to finally cede to the spirit of the renewable energy law in Virginia, Dominion will continue to thwart our laws while it further taxes its already financially-strapped customers (and makes them less healthy).
At some point in time, somehow, Virginia's public officials, and Americans in general, blinded themselves with the belief that "what's good for the various energy industries is good for the rest of America as well." Or so this seems to be the thought-process behind so many clearly wrong-sided policies that favor increased energy extraction and use at the expense of human and environmental health. One question that arises is how far this madness will go before Americans in general and Virginians in particular say "no more!"
The current protests on Wall Street and the world-wide demonstrations surrounding renewable forms of energy attest to the growing anger and frustration over misguided, unethical, and unfair policies that have become a feature of the American landscape. But in a country such as ours where innovation is touted as a virtue par excellence, we as a country appear to have shrunk beneath the concept of "business of usual," even in the face of growing signs of negative ramifications stemming from man-made actions. We have allowed this to happen and we can provide the solutions to this integral problem.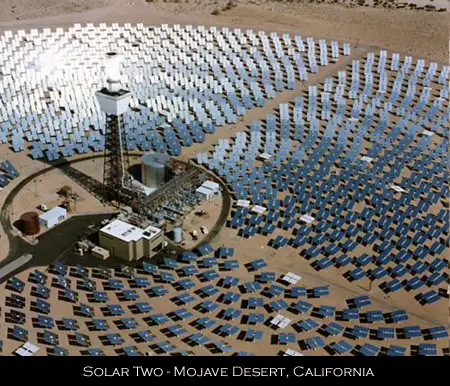 Cross-posted from Article XI.
The Virginia Sierra Club recently announced its intentions to attend the second Virginia Energy Conference, held by our dirty energy-loving governor, Bob McDonnell. The conference will be held on October 17-19 and anyone in favor of clean, renewable sources of energy for VA are encouraged to attend.
For all of his promises to the contrary, Gov. McDonnell has focused his administrations attention on bolstering VA's coal, gas, oil, and nuclear commitments to the exclusion of renewables.
We can of course discuss the political cronyism that's obviously taking place, but the more important issues are the human and environmental ramifications that a continued reliance on nonrenewable sources of energy will have in VA.
First, committing to more "domestic" sources of nonrenewable energy will almost inevitably mean higher rates of diseases and illnesses related to the increased domestic production of nonrenewable energy. That is, more Virginians will become sick or die.
Secondly, Virginia's various and invaluable ecosystems will take unparalleled "shocks" that may lead to their irreversible decline.
The issue of uranium mining in southern Virginia is a great example.
According to
One Block Off the Grid
, strong incentives for solar power could create more jobs in Virginia (7,675) than the coal industry employs (
5,262
):
It's a story we're hearing more and more often - the military is increasingly turning to renewable energy solutions because they simply work better than dirty energy sources. Testing is underway on the
latest innovation
at Virginia's Fort Story:
The Navy's Explosive Ordnance Disposal Training and Evaluation Unit 2 in Virginia has been testing five prototype lightweight field power kits that include solar cells as a key component. The kits replace fifty pounds of equipment with a compact system that weighs only about nine pounds.

The heart of the kit is a one-pound device called a Soldier Power Manager. The Power Manager functions like a smart micro-mini-grid. In contrast to a portable generator that runs only on diesel fuel, the Power Manager can receive energy from various sources including solar panels and fuel cells. It recharges other devices by cable attachments, eliminating the need for individual battery chargers.
The idea is just one of several developed thanks to suggestions given to the Office of Naval Research's TechSolutions program:
Though the concept is basically the same as an old fashioned employee suggestion box, a single request can have a profound effect on operations. In one recent example, TechSolutions has been testing high efficiency LED bunk lights in response to a sailor's complaint about noisy, outdated fluorescent fixtures. Aside from improving readiness and health the new lighting system has already yielded significant savings in energy, maintenance, storage and disposal logistics, and it may soon go fleetwide.
For the military, clean energy isn't about politics - it's about saving lives with fewer fuel convoys & more mobile soldiers. And as nice added benefits, clean energy also saves money and cuts the oil dependence & carbon pollution that
threaten our national security
. Virginia may be the "Top State for Business," but it is among the least sensible when it comes to responsible energy policies. So far, the McDonnell administration has paid lip-service to the advantages of renewable forms of energy. But change towards a more inclusive renewable energy "portfolio" in Virginia has been slow, and in some respects stagnant.
While most proponents of renewable energy understand that wind energy, solar energy, energy from biomass, and geothermal energy will only make up a part of Virginia's energy future, it's a sizable part nonetheless that cannot be ignored. Bulldogs for the McDonnell administration like Virginia Senator Steve Martin contend that the governor has made significant moves towards "greening" Virginia. It seems, however, that we have different conceptions of what a "green" Virginia will look like.
And here's the real kicker: renewable energy has the enormous potential to save businesses in Virginia considerable revenue over the long run. Furthermore, for a billion-dollar-a year-tourism industry in Virginia, renewable sources of energy could help alleviate some of the negative environmental impacts of nonrewable sources of energy like excessive air pollution (i.e. air pollution that causes ill health effects), thus sustaining the windfall revenue stemming from tourism-related activities. Renewable sources of energy can also bring "home-grown" sources of energy to Virginia, helping to alleviate foreign energy "shocks" that could throw Virginia's economy in the wrong direction.
Renewable energy, then, cannot and should not be put off any further if Virginia wishes to retain its position as top state for business. Virginia is an energy intensive state that cannot afford to sit and wait for the next energy shock to ransack its business success. Virginia has the education system, the capital, the people, and the political and grassroots will to turn our state into a renewable energy capital. It's time we moved in this direction inexorably for current generations and those still to come.
I'd already heard the military's push for renewable energy was saving lives by reducing the need for fuel convoys vulnerable to attack & roadside bombs. But the U.S. Marine Corps has discovered
another benefit
:
A company of U.S. Marines recently conducted a remarkable three-week patrol through southern Afghanistan, replacing hundreds of pounds of spare batteries in their packs with roll-up solar panels the size of placemats to power their battle gear.

By allowing the troops to recharge their radios, GPS devices and other equipment, the green technology freed the Marines of India Company from constant resupply by road and air. And by carrying fewer batteries, they carried more bullets.
In addition to making the Marines safer, the solar panels cut the need for having to buy oil from countries that don't like us and cut down on global warming pollution. What's not to like? It is a Saturday morning. The school year is now official 3/4 complete. Normally I would write something about school, about students, about teaching. But this morning I read Derrick Jackson's column in the
Boston Globe
,
It's still oil and nuclear power for Obama
, and found my mind occupied by thoughts flowing from reading it. The subtitle read "US sits idly by as other nations heavily invest in renewable power" and that perhaps explains why my mind is so occupied.
Others here are far more knowledgeable than am I on energy issues. People like A Siegel, Jerome a Paris and Meteor Blades have been on this topic since before the first Yearly Kos convention in Las Vegas in 2006.
This is an issue as important as any we face. It certainly connects with my concerns about public education.
So this morning I find myself impelled to bring attention to Jackson's op ed, to explore the related issues, and if possible to make an argument as broadly as possible about why an appropriate national energy policy is of immediate and critical necessity.
Republicans squawk about incentives for renewable energy because those are new & need approval, while dirty energy sources locked in their subsidies long ago - like, say, the tens of millions of dollars in tax breaks Virginia gives to dirty coal companies every year. Why not eliminate all subsidies & put a simple price on carbon pollution? That's what dirty energy companies (and the politicians they fund) are terrified of.
Graphic via Good.is