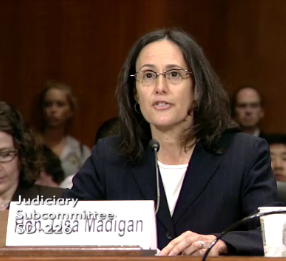 Higher education in America is wounded, debased, devalued. The education marketplace is a wilderness. Educational gems go undistinguished from their ubiquitous knock-offs; unwary marks swim with unabashed sharks. The private sector has raided the public trust, literally and figuratively. How to stop the bleeding?
"As I wandered around the crowd of NYU students...protesting student debt...I couldn't believe the accumulated wealth they represented-for our industry. It was lip-smacking...As bill collectors and debt buyers only work on what is termed bad debt, which is guaranteed under these circumstances and in today's economic environment-we are in for lifetime employment!" ─ Jerry Ashton, student debt collections consultant quoted in an NCLC report
There are voices in the wilderness. Senator Dick Durbin (D-IL) for one. He has proposed legislation to reinstate the federal bankruptcy laws governing private student loans to allow discharge of private loan indebtedness. Last month, two state Attorneys General provided testimony before the Judiciary Subcommittee on Administrative Oversight and the Courts during a hearing on the looming student debt crisis. One, Illinois AG Lisa Madigan, justified the change by emphasizing the differences between the federal and private loan processes and provisions.
There are material differences between federal and private loans. Private loans provide none of the protections afforded students who take out federal loans: interest rate caps, loan limits, income based repayment plans, deferment plans, and cancellation rights.
Student loan borrowing exceeded $100 billion in 2010; total outstanding student loan debt exceeded $1 trillion last year. There is now more student loan debt in this country than credit card debt.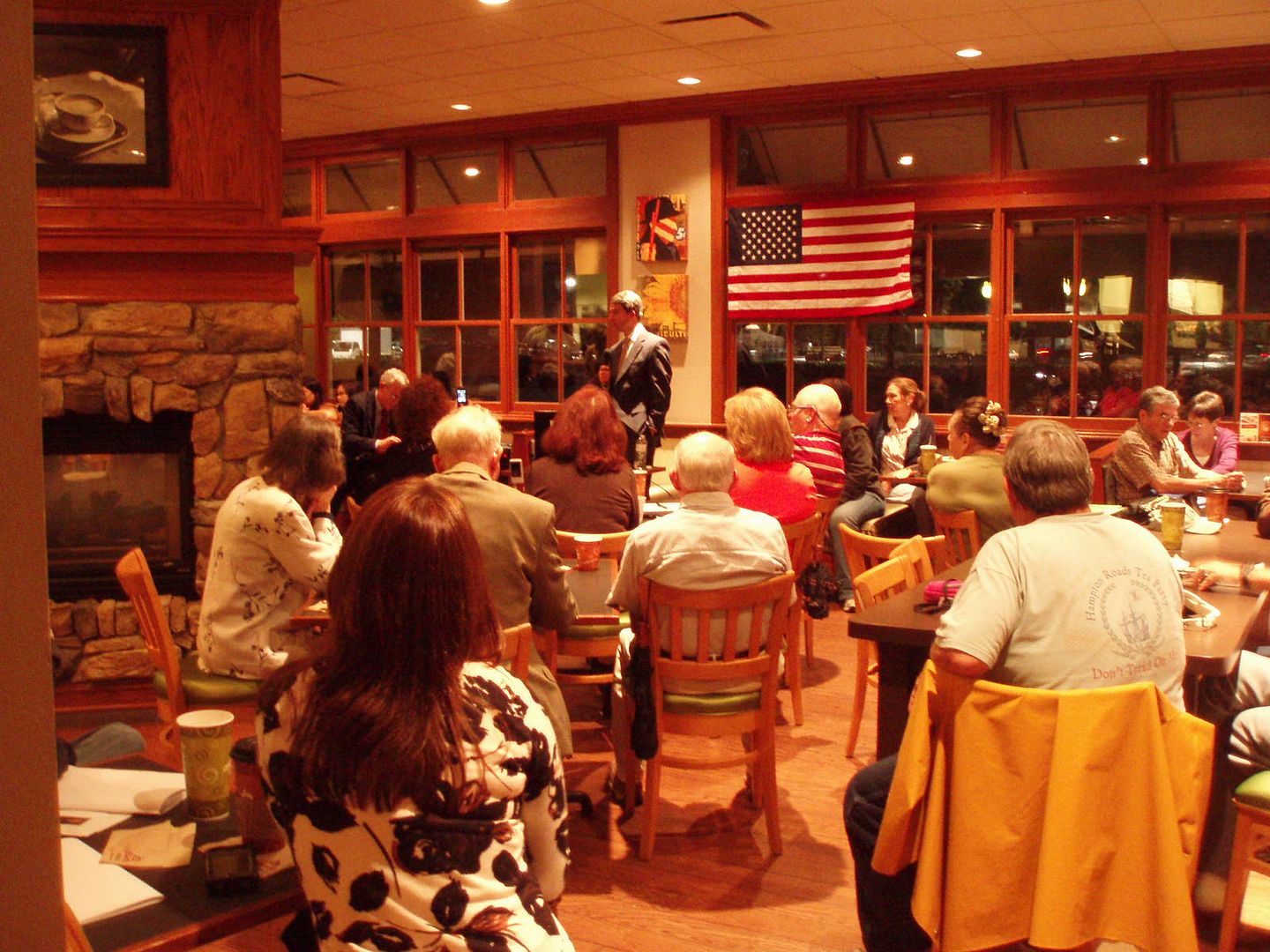 Virginia's reactionary activist Attorney General will continue his Tea Party outreach campaign in Kentucky with for-profit college scam denier and Republican candidate for Attorney General,
Todd P'Pool
. Traditionally AG's don't cross state lines to politic; traditionally DPVA Chairmen don't promote industries that prey on the unwary. A perplexing combination.
When P'Pool is campaigning, Kentuckians are "not asking him about culinary schools," - David Ray, P'Pool's campaign manager
During his dialogue with the Virginia Beach Taxpayer Alliance this weekend, Cuccinelli let it be known that he has his sights on Jack Conway, Kentucky's progressive Attorney General. Tradition be damned, Oklahoma's AG Scott Pruitt, making his mark fighting the EPA, following suit, has also scheduled travel to Kentucky in support of Republican P'Pool. Conway's aggressive criticism and prosecution of for-profit education's consumer practices has apparently motivated campaign finance violations by industry officials; an industry emboldened and enabled by Brian Moran's efforts. We probably won't be hearing much criticism from Moran of Cuccinelli's support for this candidate. Nor will we be hearing much support from Moran of Jack Conway. So maybe P'Pool's campaign can continue to make light of the situation:

When P'Pool is campaigning, Kentuckians are "not asking him about culinary schools," - David Ray, P'Pool's campaign manager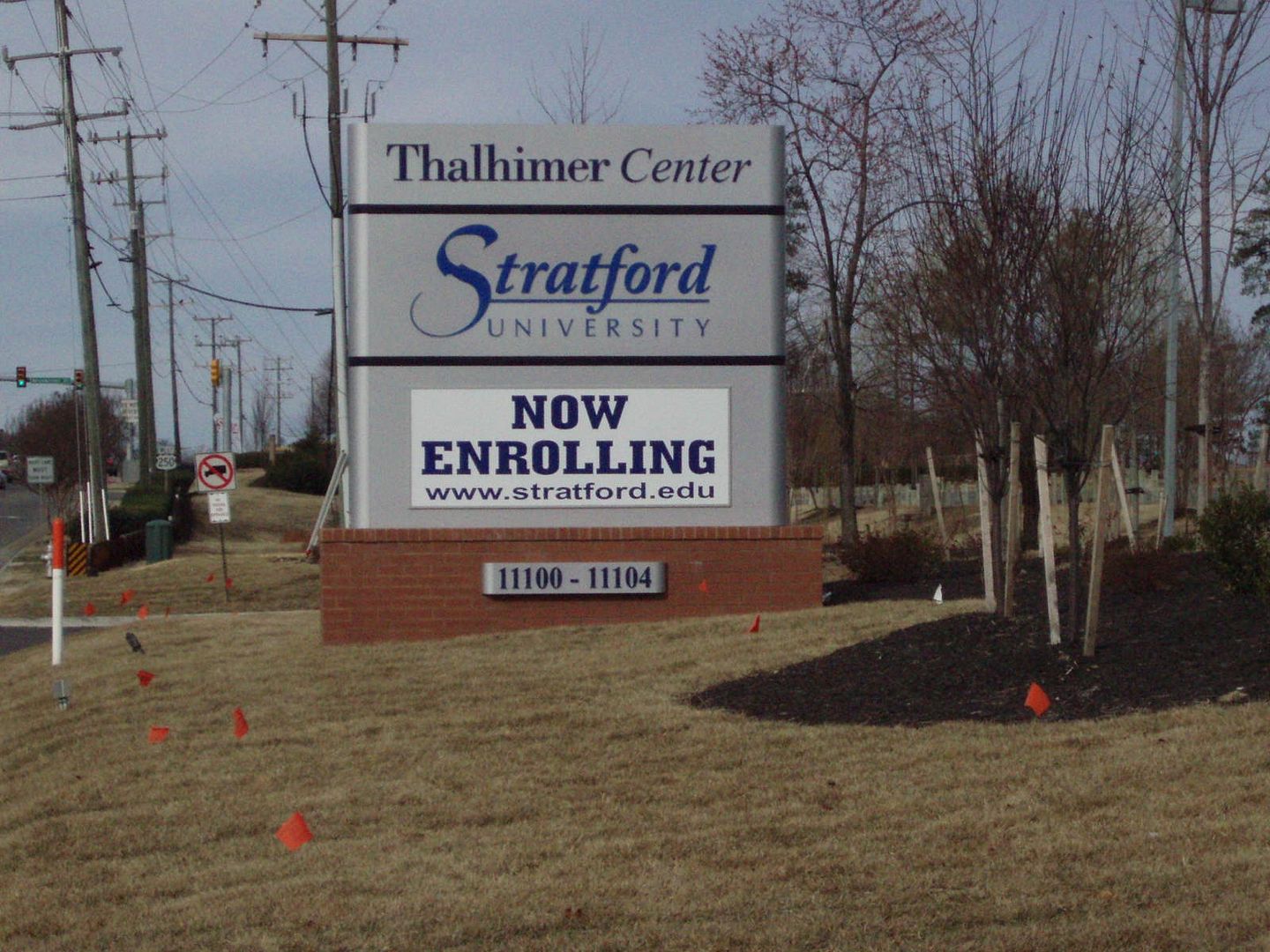 Busy investigating college professors at traditional colleges, Ken Cuccinelli is absent from the honor roll of Attorneys General out to put a halt to one of the largest fraud schemes in American history. Bilking the federal government and students out of billions of dollars doesn't appear on his radar screen.
The probe, led by Kentucky Attorney General Jack Conway (D) is focused on bringing attention to potential violations of consumer protection laws by for-profit "colleges". This may finally bring the sort of well-deserved scrutiny to the abuse of federal student-aid and loan programs perpetrated by an industry that is little more than an educational front for a money laundering charade.
"A lot of people who are in Washington right now want to run around talking about fiscal responsibility. Well, making certain that $25 billion in federal education dollars doled out is being spend in a way that appropriately trains people and prepares them for job opportunities that are out there ... That, to me, is a fiscal responsibility issue." - Attorney General Conway to the Huffington Post In the 2006 U.S. Senate race in Virginia, it wasn't as if George Allen's lead collapsed the day the video of Allen tauntingly calling a Democratic staffer "
macaca
" came out. It was the first in a chain of events -- Allen's multiple, convoluted explanations, news of his Jewish heritage & his virulent rejection of it -- that prompted voters to ask themselves, "Do I
really
know who George Allen is?" When they took a second look at Allen's phony cowboy boots
next to Jim Webb's combat boots
... well, you know how that went.
At TPM this morning, Josh Marshall says Rand Paul's inability to offer any coherent explanation to the Aqua Buddha controversy may have similarly shaken Kentucky voters' faith that they really know who Rand Paul is:
It's his response that seems weird. Why won't he just deny it? Or say it was a college prank and move on? And what's with the grandiose backing out of the final debate? Why won't he show up and face the guy who smacked him? (Paul's actually kept this one in suspense. He's going to announce [Friday] whether he'll show up for the second debate.)

In other words, it's sounding like a pretty good example of what I've called "bitch slap politics", a form of political gambit in which the substance of the attack is less important than showing the recipient can't or won't defend himself.
It took Webb weeks to close the gap with Allen, while Jack Conway has only days to catch Paul. But the
gap
is much smaller. Could we be looking at an upset in Kentucky?
I'd love to see Virginia Attorney General Ken Cuccinelli
debate this guy
.
The attorney general of Kentucky is dismissing calls from leading Republican officials to sue the federal government to block the recently passed health care legislation.

In an interview with the Huffington Post, Jack Conway, a Democratic candidate for Senate and current Kentucky AG, described talk of health care lawsuits as the baseless meandering of Tea Party conspiracy theorists; not to mention a potentially large waste of taxpayer money.

"Most constitutional scholars looking at this issue say it is absolutely clear that these lawsuits will not be successful," Conway said. "While it may make for good Tea Party politics for [Republican Senatorial candidate] Rand Paul and Sarah Palin, it makes for really lousy lawsuits. And I'm not going to waste the taxpayer resources of the people of Kentucky on political stunts."

"The last thing I need is a lecture on the constitutional law from Rand Raul or Sarah Palin," he added.
Wait a minute, "waste the taxpayer resources?" Didn't our fine Attorney General inform us that his lawsuit against the federal government will only
cost Virginia taxpayers $350
? That is, unless you don't believe Kookinelli that his staff time on this case, which undoubtedly will reach into the hundreds of hours, doesn't need to be factored in to the cost. How much do those guys make, anyway, minimum wage? Maybe Jack Conway can ask Cooch about that when they debate. Heh.