Shad Planking was a disappointment yesterday for any of a number of reasons. Leading up to the event, the sponsors failed to stem years of cumulative attendee alienation. Responding to criticism of extremism among participants, the Ruritans alienated the other half. Ken Cuccinelli's keynote was as flat as the shad.
What was clear was that the bluster of Tea Party insurgents and in-your-face Confederate flag-waving misfits in recent years put off a large portion of the politically motivated who came for a more civil kind of camaraderie. The Ruritan Club's charitable efforts to raise money for local causes was wounded by this turn of events. Make no mistake, this was a self-inflicted wound.

Ruritan officials took issue with Mo Elleithee's assessment that the event has outlived its relevance, claiming it will live on another 65 years. Apparently the fact that the proceeds go to charity is supposed to excuse the inhospitable behavior that has been tolerated too long.
As anyone who has attended regularly knows, when the dinner bell rings there is always a rush to get in line for the featured meal. But a crowd that was less than 60% of last year's was underwhelming. As a measure of success, the meal became a no wait, all you can eat event, there was so much remaining to be consumed. Pat Mullins fired Dave Bartholomew for forwarding a racially charged joke. I wrote about it and, later, Dave complained to me: "You know I'm not a racist." After current chairman Kenny Longo's Obama vitriolic yesterday using resurrected political slander, none should have a question about the membership's intellectual malaise.
At the end of the Republican breakfast, Longo paraphrased an E-mail he said he'd received from three or four sources: President Obama called wounded combat veterans a bunch of whiners who had volunteered to serve and were selfish to expect treatment and rehabilitation.
Jokes, the milieu of Bill Maher and, unfortunately, Dave Bartholomew are distinct and different from slander woven from the whole cloth of prejudice and purpose, then employed by the likes of Rush Limbaugh and his disciples. A joke preys on our fears and prejudice; slander relies on the intent of the purveyor and the utter ignorance of his audience. Humor and slander are very different vehicles for addressing our demons. One challenges while the other feeds our intolerance.
Present were many of the usual suspects: former U.S. Representative Thelma Drake, Republican Second District Chairman Bruce Meyer, Senatorial candidate Bishop E. W. Jackson, members of the Virginia Beach School Board, and City Councilman Bobby Dyer. There was only one strong objection to Longo's remarks, but not from among these paragons of the party.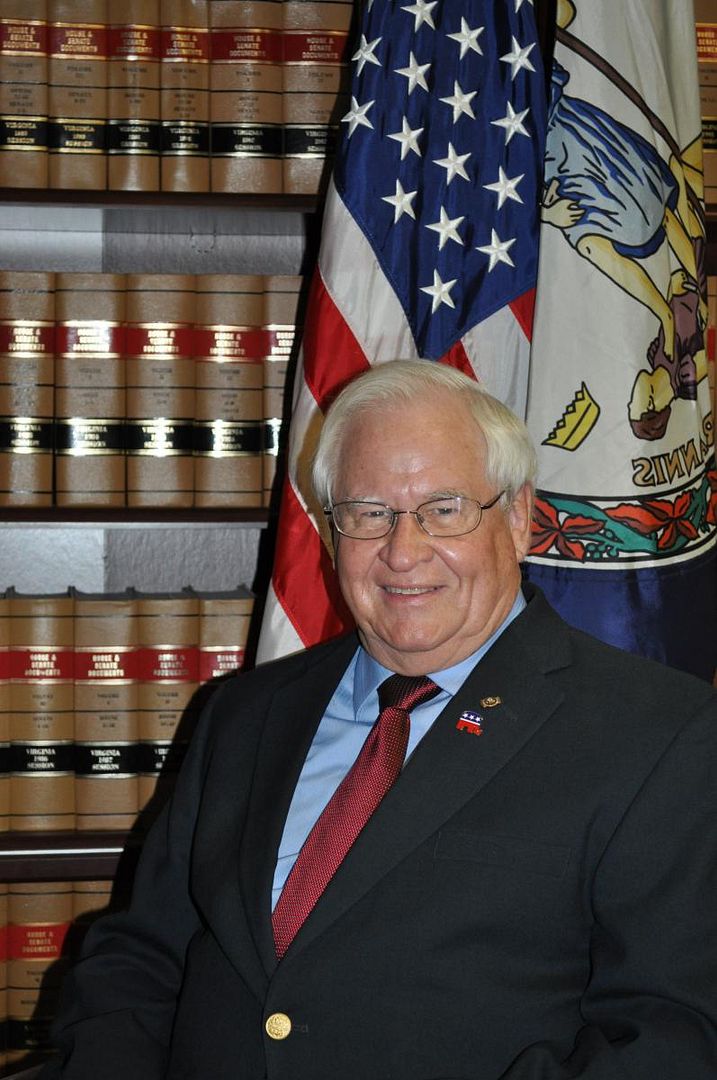 Pat Mullins, Chairman of the RPV, dropped in on Virginia Beach Republicans today to provide perspective on the Virginia elections this fall and update the faithful. His message was simple, direct, and aimed at taking advantage of the vacuum of DPVA leadership; in hiding since 2008.
The elections this year, and you've got all your delegates running, your senators running, what we want you to do is not let anybody currently an incumbent get defeated. Be sure and get out and vote. Even if they are unopposed, vote for them, because if they get 95% or 100% maybe it'll scare people off next time too.

The reason I'm saying this is the whole country is watching Virginia elections this year. I go to RNC meetings and they tell me "We're watching you," just like they did two years ago. After the current occupant of the White House (and I have difficulty calling him President) the current occupant of the White House carried Virginia, there was a fear around the country, "was this going to keep carrying over?" And we said the next year we've already had enough of him. And we voted in Bob and Bill, and Ken; the following year we took three Congressional seats including Scott's in this area and we sent a message.

They're watching this year to see if the blame game being placed on the Republicans, on the Tea Party people, on anybody who doesn't agree, believe it or not, with the White House, is the blame game working? So, they're telling me if we can win the Senate, pick up those two to three seats we need, pick up a couple of House seats, then the word will go out to the country: the blame game isn't working. Virginia is going to be the first state to refudiate (sic) Obama and we're going to carry it through next year.

Now why is that important for next year? Because I've been told that if Virginia's electoral votes don't go Republican, the current occupant of the White House will stay there. If Virginia's votes don't elect a Republican United States Senator, that the Senate is going to stay in the Democrat (sic) majority. So it's that simple. If we want to win, we've got to win this year and send a message: Next year elect a Republican (and any running is better than what's in there right now) and elect a United States Senator to get us a majority we need in the United States Senate.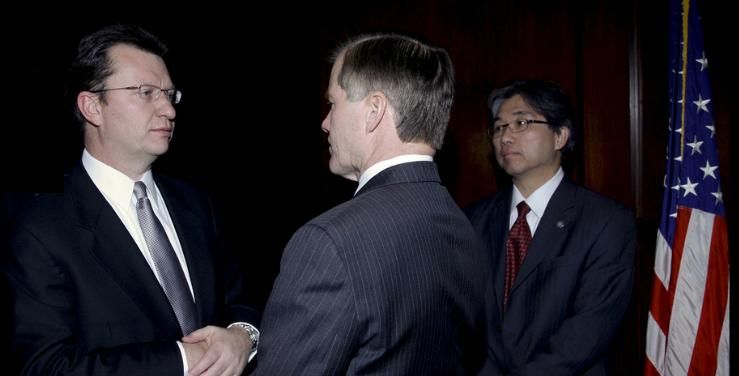 Delegate Bob Purkey (R-82nd) fancies himself a business and financial sensei. To some extent he demonstrates certain acumen. But the minute he wanders off his point, he slips into quicksand. Saturday, he did just that when attempting to praise Jim Cheng. It illuminated Republican pandering to non-whites. Welcome to VBRP.
Quite possibly Purkey means well. At the very least, he's subtle. For years Purkey has talked about the need for Republicans to bring minorities into the Republican tent. He always approaches the subject in a manner similar to this:
"It's interesting, you know when you look, the future of our country is our young people and the future of our country is diversity." - Delegate Purkey
It seems important for Purkey to emphasize that the Republican Party should reach out to non-whites. When he explains how Jim Cheng came to be the Secretary of Trade and Commerce in the McDonnell administration, McDonnell's ability to identify and recruit talent is cited as the reason. Somehow it must be Jimmy's work that attracted the Governor's attention. But conveniently: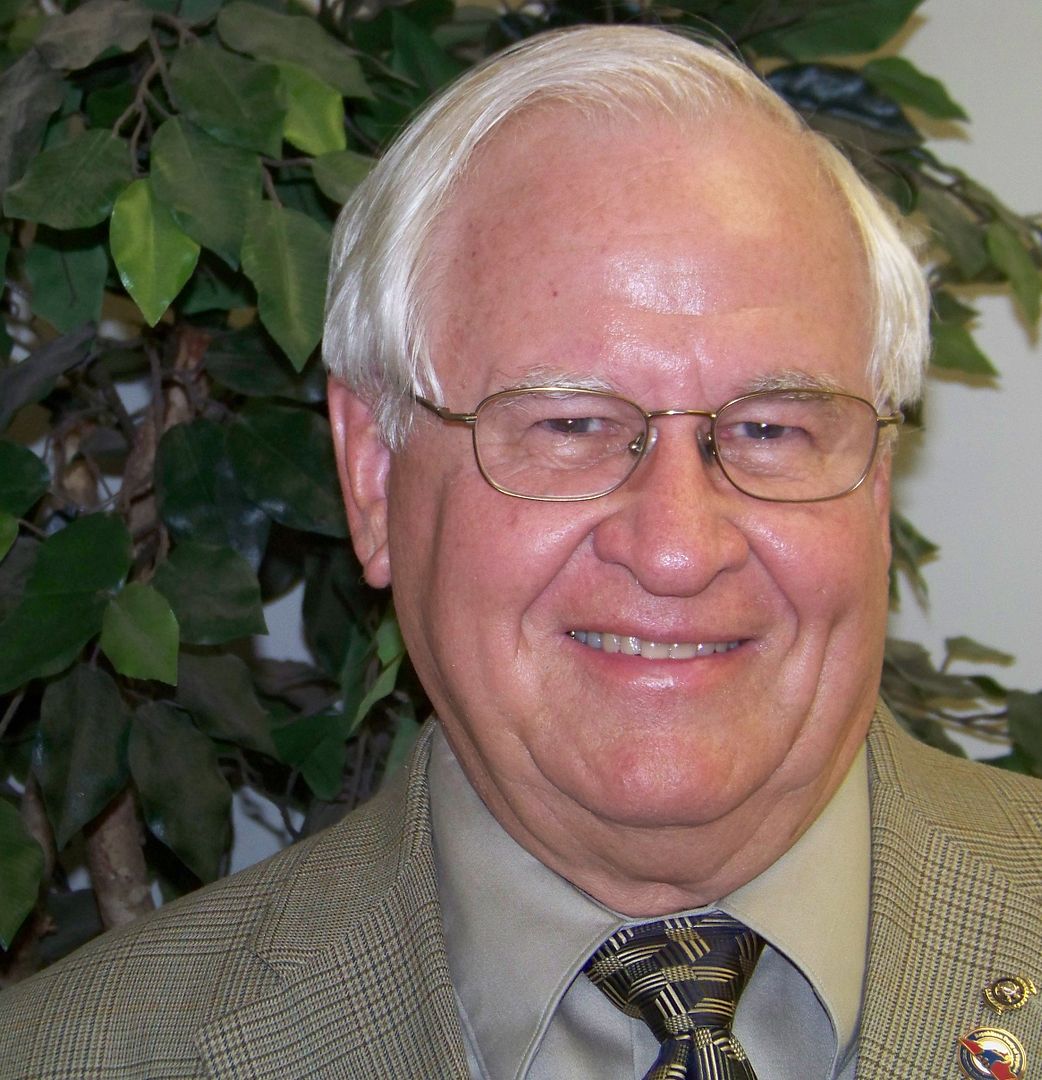 Virginia Republican Party Chairman Pat Mullins sees the opportunity for Virginia to help "take our country back." At the monthly meeting of the Virginia Beach unit last evening, he called for members to give money, work the polls, go door to door, and lick envelopes. He worked the Pelosi theme.
"This year we have the possibility here in Virginia of picking up two to four Congressional seats. That's ten percent of what we need to take our country back from President Obama and Nancy Pelosi." - Mullins
Referring to the second congressional district race, Mullins stated that Glenn Nye has gotten a pass for the last year. Mullins claims that Nye has been told by the Speaker of the House that if he needs to vote a certain way to keep his seat, he should vote that way. The message is clear and the message is pliable: the focus will be on Speaker Pelosi. For a Congressman like Tom Perriello the criticism will certainly be that he is Pelosi's lapdog.
"If he gets elected again, just as he was elected two years ago, his very first vote will be what his very first vote was the last time. And, that's to elect Nancy Pelosi the Speaker of the House. So if you all like what's happening in Washington, you like Obama's policies, if you like the way Pelosi ramrods stuff through that nobody else wants, then go ahead and vote for Congressman Nye (substitute any Democratic Candidate here) because he'll be voting for Nancy Pelosi as Speaker." - Mullins
That Mullins made the effort to attend the RPVB monthly meeting may signal that the party smells an opportunity. But is he also concerned about local unity after a contentious primary? The Republican candidate, Scott Rigell was not there; he is on vacation. The runner-up in the primary, Ben Loyola, was.
This is cross-posted at Leaving My Marc.
While many Republicans are calling for the resignation of Michael Steele, after revelations arouse about his profligate spending of party funds on a trip to a lesbian bondage-themed strip club,
Republican Party of Virginia Chairman Pat Mullins wants everyone to know that he fully supports him
.  
Mullins supports him
because "
he was very helpful in Virginia throughout our campaign [last year], and I don't think we need to get into a divisive intraparty thing like that in the middle of congressional elections
." Mullins would prefer to just sweep things under the rug, what a leader! This seems like a very compelling argument, I wonder what Virginia social conservatives think?