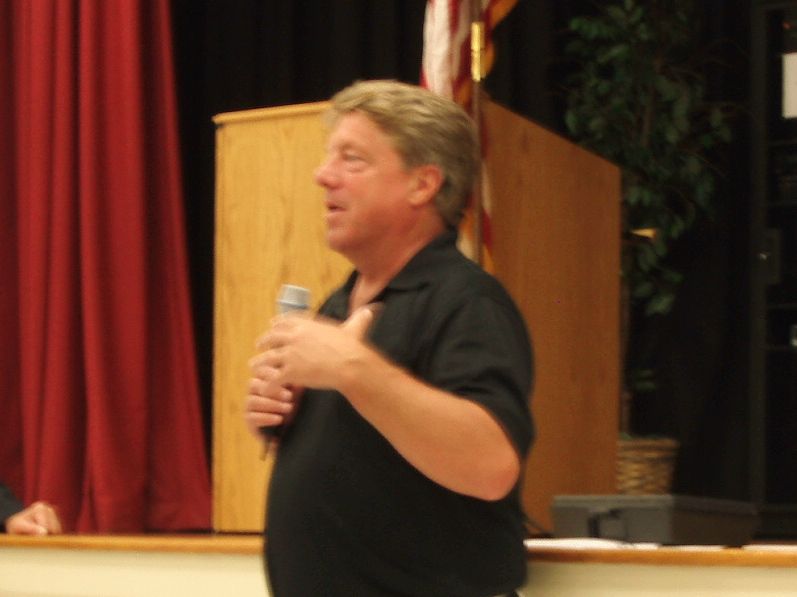 Republican Senator Frank Wagner (VA-7th) announced the obvious last evening: we have an environmental disaster. Virginia offshore drilling's strongest advocate averred that for now "…quite frankly I do not want to come in front of you here and promote it." At least until the ink on investigation is dry.
"I will tell you that when this investigation is complete you are going to find out that equipment wasn't maintained properly, warning signs were ignored…and it was a corporate attitude of profits over safety…and you're also going to find lax government oversight over the inspections…"
Wagner called for three things that must happen: 1) they have to get it plugged, 2) capture as much oil as they can, and 3) clean up. He called for a thorough investigation and speculated that as with most JAG investigations he has been involved with (and he elicited Ben Loyola's concurrence), inevitably there is not one mistake, but a series of mistakes that reflects an attitude within the command that allowed the accident to happen.
"People are saying, can't you just plug this?…I don't think you have any idea what it is like working 500 feet under the water, much less 5000…I can assure you that BP, and not just BP but every other major oil company who has equipment…has offered it to bring every resource to bear because all of them have as much to lose as BP…"
But Wagner also pointed out that we didn't abandon the space shuttle program because of the Challenger and nothing has changed the fact that America spends 500 billion dollars annually buying energy outside the borders of this country.

"Nothing like this spill has ever occurred in more than 60 years of oil and natural gas exploration in the Gulf's U.S. waters." – American Petroleum Institute (API)

"There were 4000 wells in the Gulf of Mexico; never had an accident like this." – Senator Frank Wagner
The Senator should stick to the carefully crafted API talking points. From June 3 1979 until March of 1980 some 140 million gallons of oil spilled from a 2 mile deep exploratory well in the Bay of Campeche off of Cuidad del Carmen, Mexico. That well, lxtoc I, was eventually brought under control by drilling relief wells.
On defense for now, a punt is always made with the intent of going back on offense with better field position.