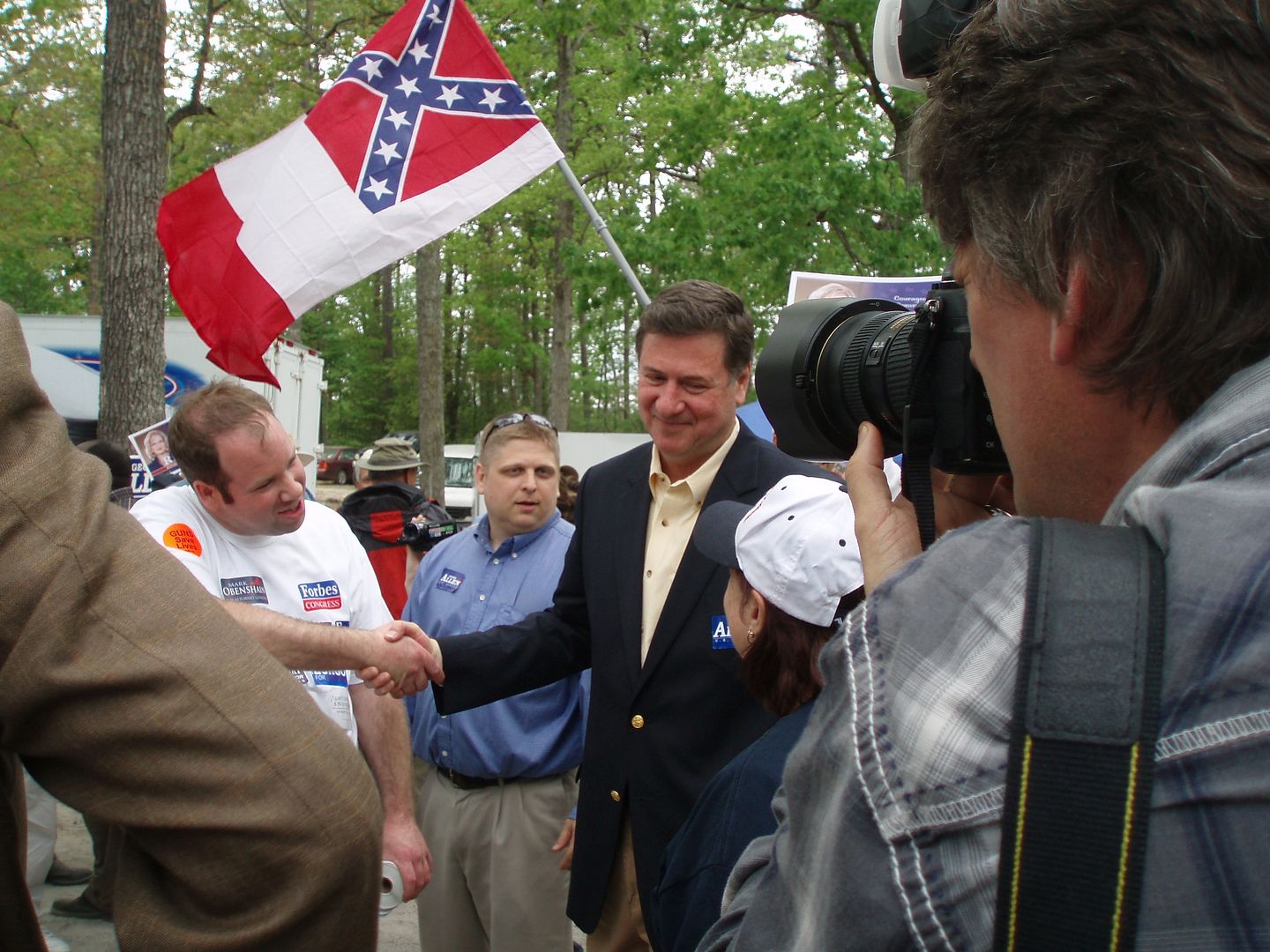 It's been six years since George Allen, then a Presidential pretender, has accepted an appearance on WNIS. On that occasion, Allen responded to a pointed question from morning show host Tony Macrini, "Tony, it's too early in the morning to answer that." Today, he will be on with Dave Parker.
Macrini: "Then maybe it's too early in the morning for you to be President."
Hampton Roads has become reliably Republican and is essential to an Allen victory. This may explain Allen's change of heart. The Norfolk station airs the Dave Parker show from 10 AM to noon weekdays and is broadcast live (though sometimes lagging) via the internet. Generally, the hosts on WNIS encourage their audiences to participate by calling in or submitting questions via E-mail. It will be interesting to see how Allen's handlers negotiate the interview.
Studio: (757) 627-7979
Dave Parker: dparker@wnis.com
Update: In Parker's intro, he announced that since he invited Allen on the show today, there would be no questions, Allen would be allowed to discuss his campaign, and that he (Parker) would give Kaine the same opportunity in the future.